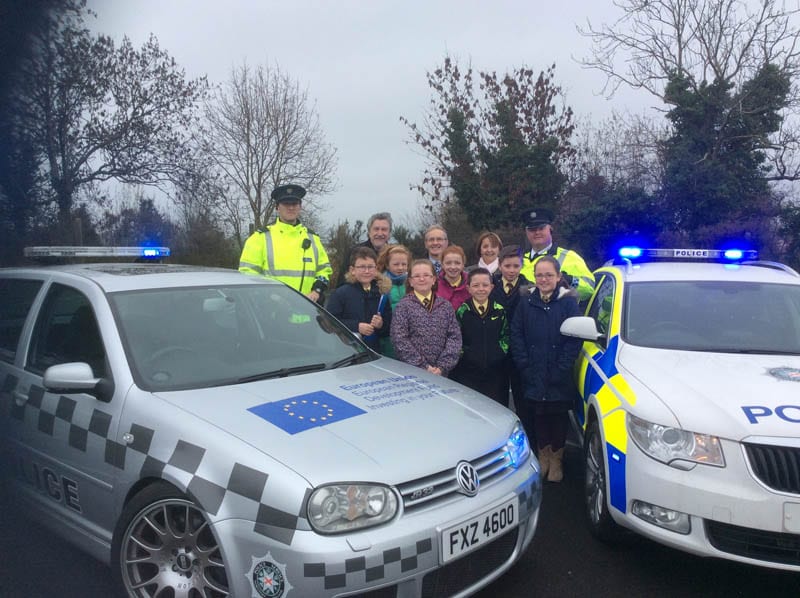 Despite road improvements outside a county Armagh primary school, there have been calls for more to be done.
Micky Brady MP and Councillor Roisin Mulgrew have said they were delighted to show their support for the launch of a road safety initiative at, Chapel Road, Camlough.
Councillor Mulgrew said local people were pleased to see the Chapel Road resurfaced but are concerned that Roads Service did not take the opportunity to implement traffic calming measures.
"The feeling locally is that while we are delighted to see the road resurfaced, the improved road surface will lead to an increase in speed," she said.
"In response to these concerns I collected a petition from the Chapel Road residents calling on Roads Service to review their decision not to install ramps as a matter of urgency.
"The major concern within the community is for the children and staff of St Malachy's Primary School. Every morning the lives of children are being put at risk by inconsiderate road users. The principle of St Malachy's, Mr Kearns, has yet again called on parents not to park in bus lay-bys as small children are being forced to walk between parked cars, making them invisible to drivers.
"The parents of children in St Malachy's have a purpose built car park which was developed at huge expense so cars could pull into the school grounds and allow children to get out of their vehicles and walk into the school building safely.
"It is because of these concerns that the school, local engagement officers from the PSNI and elected reps have come together to launch this new road safety initiative which will be ongoing.
"We are asking all road users to take responsibility for their actions, the message here is simple, slow down, use the car park provided and keep the lay by clear for the school bus."
Mr Brady echoed the sentiments of his party colleague.
"The PSNI have made a commitment to tackle irresponsible, dangerous driving and parking outside the school. Nothing is more important here than the safety of our children and indeed that of the residents of the wider Chapel Road area," he said.
Read more news:
Craigavon road collision causes long delays this morning
Former Old Barn Steakhouse closes, but jobs safe, say owners
Fifty-four jobs on the line as Armagh care home set to shut
Girlfriend moving tribute to 'love of her life' who died in Australia
Four men taken to hospital following multi-vehicle smash
Sign Up To Our Newsletter