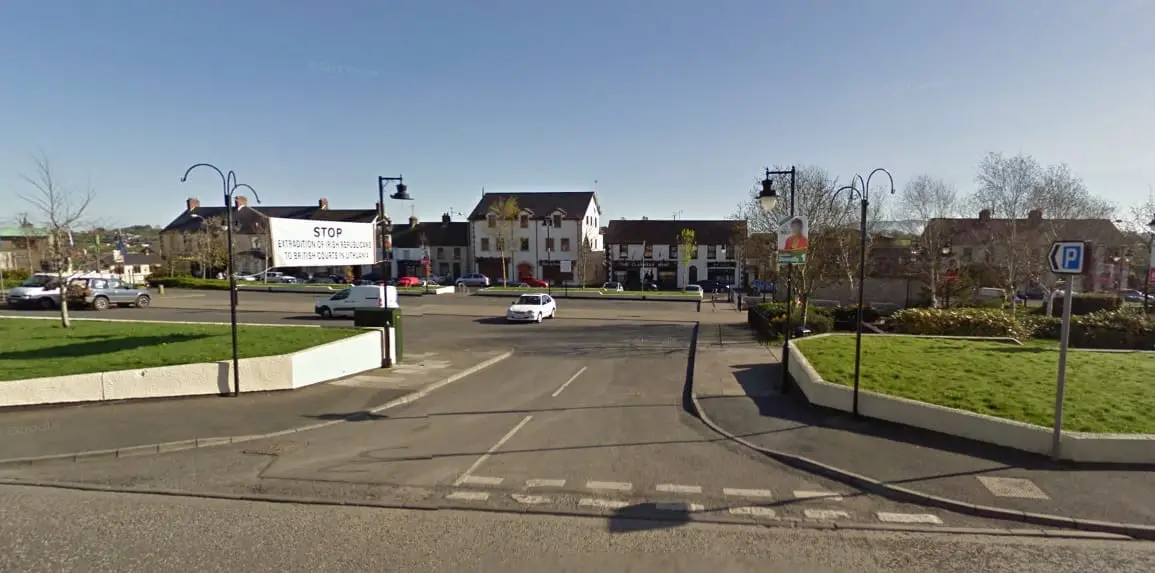 Crossmaglen Square could be opened up for pubs and cafes to house their customers from next month onwards.
It's just one of the ideas being worked on where small businesses can avail of the open space in the heart of the town.
SDLP Councillor Pete Byrne has been working with Newry Mourne and Down Council officials to ensure planning is relaxed for local bars and restaurants to allow for outside seating on footpaths.
"Following Minister Nichola Mallon's letter to councils to relax planning around outside seating for businesses, I have been working with senior council officers and local publicans to allow outdoor seating for our pubs and cafe's in Crossmaglen," he explained.
"Pubs that have outdoor beer gardens can operate table service for drinks from July 3."
Councillor Byrne said while that while many local pubs don't have the luxury of a beer garden and face customer displacement during the opening weeks of July, outdoor space "must be made available, where possible", for those businesses to open and trade.
"The health of our community comes first and therefore it is right and proper that pubs can only open up where they provide food or can use outdoor space," he added.
"This is not a rush back to open all pubs, but a campaign to make available our public outdoor spaces to those pubs and cafes who could safely open and trade if the space was available.
"Providing seating in Crossmaglen Square which pubs and cafes can take ownership of is one measure I'm working through with council officers.
"Our businesses will need a huge amount of support through the weeks and months ahead and as a local council we must exhaust all avenues open to us to help them out.
"There are a number of hurdles to clear, but hopefully with a lot of good will from all sides we can get this over the line for July."
Sign Up To Our Newsletter