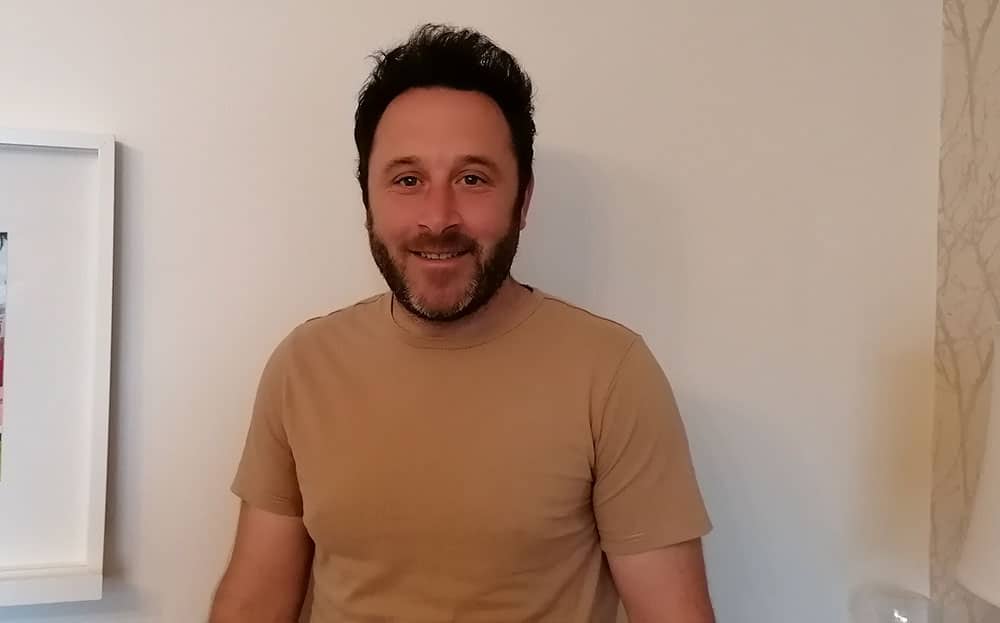 Most of us have got used to wearing a mask over the past year, but imagine not being able to take it off for 10 years.
That's what Pete Byrne says his life felt like until he finally told just four people that he was gay – at the age of 24.
Since then the well-known and highly-respected SDLP Crossmaglen Councillor has become a strong advocate for LGBTQ+ rights, including championing the annual Pride festival. He also married his husband Trevor in 2012, after struggling for years with worries and fears about acceptance in his small rural village.
The pain of inequalities, injustices, and having to mask his sexuality, runs deep however, and Pete, who is quiet by nature, feels compelled to help others and try to prevent them from suffering as he has.
His wounds have been opened many times throughout his life – most recently when having to debate the merits of banning conversion therapy in Northern Ireland. And when Pete spoke to Armagh I for this podcast he implored politicians and the church to look at the damage that abhorrent practice, along with archaic attitudes and hurtful language, causes to the LGBTQ+ community.
The motion for legislation banning the practice of conversion therapy 'in all its forms' was passed by a huge majority 59 – 24 by the Northern Ireland Assembly last week – meaning the inhumane idea that LGBTQ+ people can, or need, to be 'fixed' or 'cured,' will be consigned to the dustbin of history.
Pete says the wording of the legislation will be debated in the coming year and it's vital that politicians think long and hard about how they really feel rather than reducing the issue to party politics.
Words like: issues; topics; practices; legislation and debates, seem abstract and vague, when the rights and feelings of human beings are really what's on the table.
Pete speaks candidly and openly about what it's like to be one of those who that legislative bill is about.
He suffers from nocturnal panic attacks which began when the church tried to stop Trevor from becoming Godfather to Pete's brother's child – because of his 'lifestyle'.
Pete says the vast majority of the people he meets are supportive of him and the LGBTQ+ community, but those who are not cause untold damage, particularly to young people who are already struggling with their identity.
He says it's always hard to come out, but the reality is never as bad as it is in your head. He doesn't want anyone to suffer in silence as he did for all of those years and points to the help available. Pete believes speaking to someone is vital for mental health – a term that he feels is often a popular yet meaningless one, if actions don't correspond with the sentiment.
If you are affected by any of these issues help is available at: https://cara-friend.org.uk and http://lgbtni.org as well as http://www.familysupportni.gov.uk
For all of this and more, listen below or subscribe and download here: Apple Podcasts – Google Podcasts – Spotify.
Sign Up To Our Newsletter