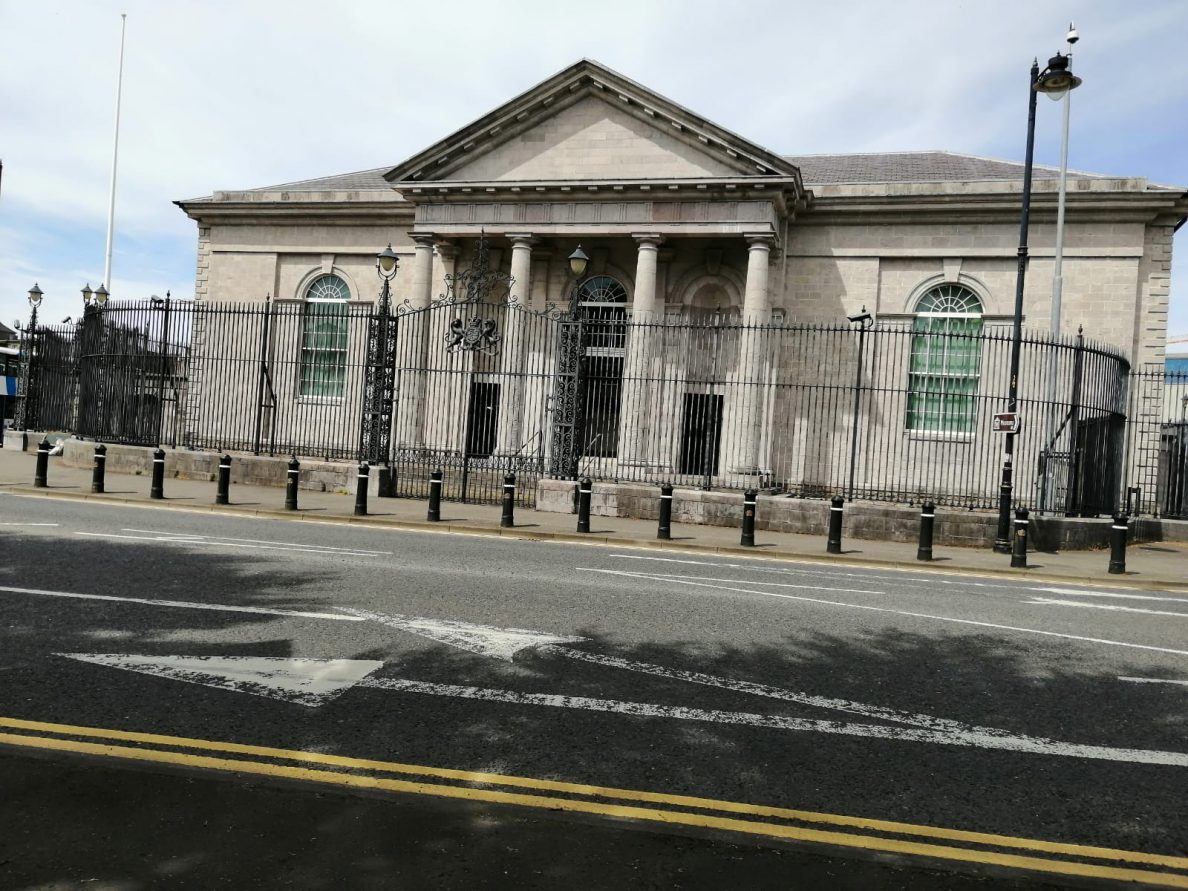 Two Castleblaney men who are accused of handling a car and cigarettes which were stolen in the Republic of Ireland have been released on bail.
Court heard that, after receiving information from An Garda Síochána, police located the defendants attempting to fix the tyre of a vehicle which was alleged stolen from a property across the border a short time earlier.
Mark Duffy, 36, of Bree, and Patrick Maguire, 44, of Drumillard, appeared charged with two counts of handling property stolen in the Republic of Ireland, possession of an offensive weapon in a public place, possession of a bladed article in a public place and going equipped for theft at Armagh Magistrates', sitting at Newry, on Tuesday.
Meanwhile, Duffy is also faced with charges of driving with excess alcohol, driving whilst disqualified and using a vehicle without insurance.
The pair were connected to the offences by a constable as they appeared via videolink from police custody.
No question was made to this by defence solicitor Ruari Gillen, who represented Duffy, or barrister Kevin O'Hare on behalf of Maguire.
Both informed court that bail applications, which were opposed, would be made with Mr Gillen also stating that Duffy wished to have pleas noted to the driving offences.
A constable outlined that on the night of February 22, police were informed by An Garda Síochána regarding two males who had threatened an elderly couple at their address in the Republic of Ireland.
These men stole a quantity of cigarettes and a car from this address before making off.
A short time later, the two defendants were spotted by police attempting to repair a tyre on a car, matching the description of the one stolen, on the Concession Road in Crossmaglen.
Officers spoke to Duffy, who was identified as the driver, and a preliminary breath test was conducted resulting in a fail. It was later found that this defendant was potentially a disqualified driver.
Outlining objections, the constable stated that Duffy had an "extensive record" in the Republic of Ireland consisting of some 27 pages.
Bail was also opposed, according to the constable, due to the "nature" of the offence which had left the elderly Polish national couple "terrified".
He added that there was also a fear that this defendant would leave the jurisdiction if granted bail.
The constable also informed court that along with the 200-250 cigarettes and the vehicle, police had also located a hammer and a knife which it is alleged were used to threaten the couple.
Mr O'Hare stated that his client proposed to return to Castleblaney; although he accepted an address in this jurisdiction would be preferable, none was forthcoming at this time.
The barrister also pointed out that Maguire's employer as a "show of faith" was prepared to put forward a cash surety of some £500.
Mr O'Hare commented that there was a "distinction" between his client and his co-accused, as Maguire appeared before the court with no record in this jurisdiction or the Republic of Ireland.
He added: "Mr Maguire was unaware that anything was stolen and was unaware of any weapons. He was simply picked up by the co-accused and was at all times acting in good faith."
Meanwhile, Mr Gillen proposed a similar application for Duffy to return to his home address in the Republic of Ireland with a cash surety of £500 in this case put forward by his brother.
He added that the defendants were only charged with the offences which are alleged to have occurred in this jurisdiction and that the early allegations had not been put to them during interview.
Deputy District Judge Philip Mateer stated he was minded to grant the defendants bail as they were "neither canvassed nor charged" in relation to the early alleged offences.
Both defendants were released on their own bail of £500 with cash sureties of £500 along with a curfew imposed between the hours of 10pm and 6am.
Their cases were adjourned until March 23 for an update.
Sign Up To Our Newsletter