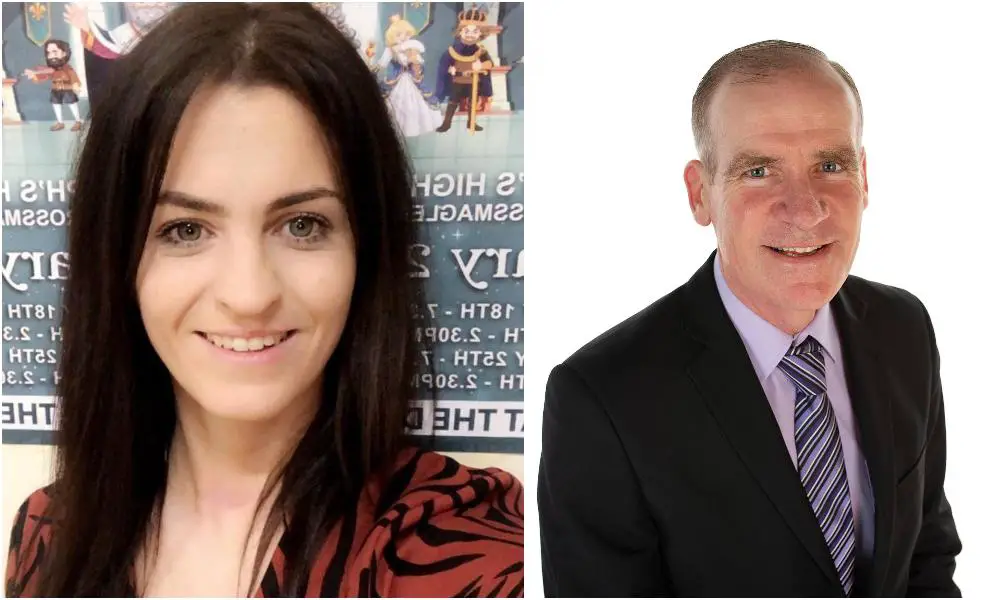 Meet south Armagh's newest councillor – Aoife Finnegan.
Ms Finnegan has been selected to replace the outgoing Terry Hearty on the Newry Mourne and Down Council.
Sinn Féin made the announced that Aoife Finnegan from Crossmaglen has been selected to replace long-standing political stalwart Mr Hearty following his shock decision to step away from frontline politics earlier this week.
Mr Hearty had been a councillor for the best part of 20 years, since his election in 2001.
Ms Finnegan is an experienced political activist that has participated in countless election campaigns, has assisted locally in the delivery of Sinn Féin projects, and has been involved with media and social media publicity on behalf of the party.
Currently she is a welfare adviser in MLA Conor Murphy's constituency office in Crossmaglen and this position over the past two years has helped her gain invaluable experience working with constituents and liaising with statutory agencies on their behalf.
The new Slieve Gullion Councillor is the PRO of Crossmaglen Community Association and has been a key player in the annual Pantomime Group, raising funds for charities.
Ms Finnegan is a 31-year-old old mother-of-three and hails from the Cumiskey family from Crossmaglen where she has been imbued with Republican politics from an early age.
She joined the Morris Harvey Sinn Féin cumann in Crossmaglen at 16 and has taken part in all its activities since then, she currently serves as vice chairperson.
For many years Ms Finnegan played flute and trumpet with the Burns Moley Republican Flute Band and has fond memories of playing the last post at commemorations as far afield as Belfast, Bodenstown, Tyrone and Edentubber.
Accepting her nomination for co-option to the seat of councillor Terry Hearty on Newry, Mourne and Down District Council, Ms Finnegan said: "I feel honoured to be selected as councillor and I thank my Cumann for nominating and supporting me in this.
"Outgoing councillor Terry Hearty has been a champion for this area and a stalwart for Sinn Féin especially since taking a council seat in 2001.
"He has been and continues to be a huge support for me and I am proud to call Terry a brilliant colleague, fellow republican and true friend.
"He will undoubtedly continue his community activism and I look forward to working alongside him for years to come.
"Having been inspired by Michelle O'Neill and Mary Lou McDonald, I take the view that rather than try to fill Terry's shoes I will, to use Mary Lou's words, 'take my own shoes to the task' and will build on Terry's legacy in the years to come."
Sign Up To Our Newsletter