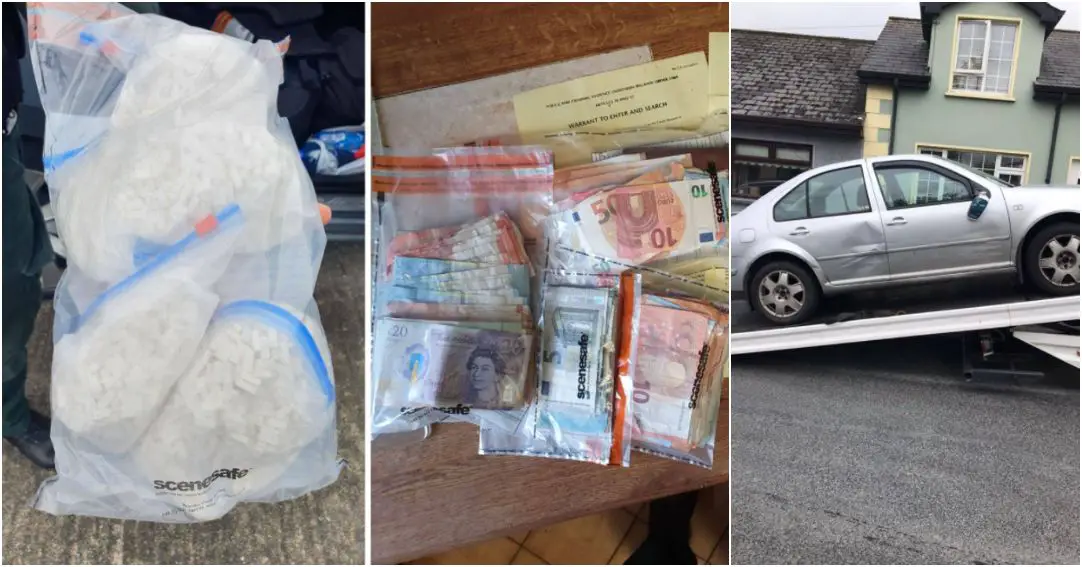 A man tried to make off from police following a raid on a home in Crossmaglen over the weekend.
South Armagh Neighbourhood Policing Team (NPT) and Armagh Tactical Support Group – along with a police sniffer dog – carried out the search on Saturday at 11.40am
The search resulted in a significant seizure of Class A and Class C drugs along with a substantial amount of cash.
Two people have been arrested on suspicion of a number of drug offences.
While at the address, a male tried to make off from police, colliding with two police vehicles.
A PSNI spokesperson said: "Thankfully no officers were injured as a result of this. It transpired that the male was a disqualified driver and was arrested for numerous driving offences and his vehicle seized.
"Those who supply drugs have no place in our society. We will seek to identify them, arrest them and place them before the courts.
"If you have any information on illegal drug use or drugs supply please contact us on 101 or the Crimestoppers number 0800 555 111."
Sign Up To Our Newsletter