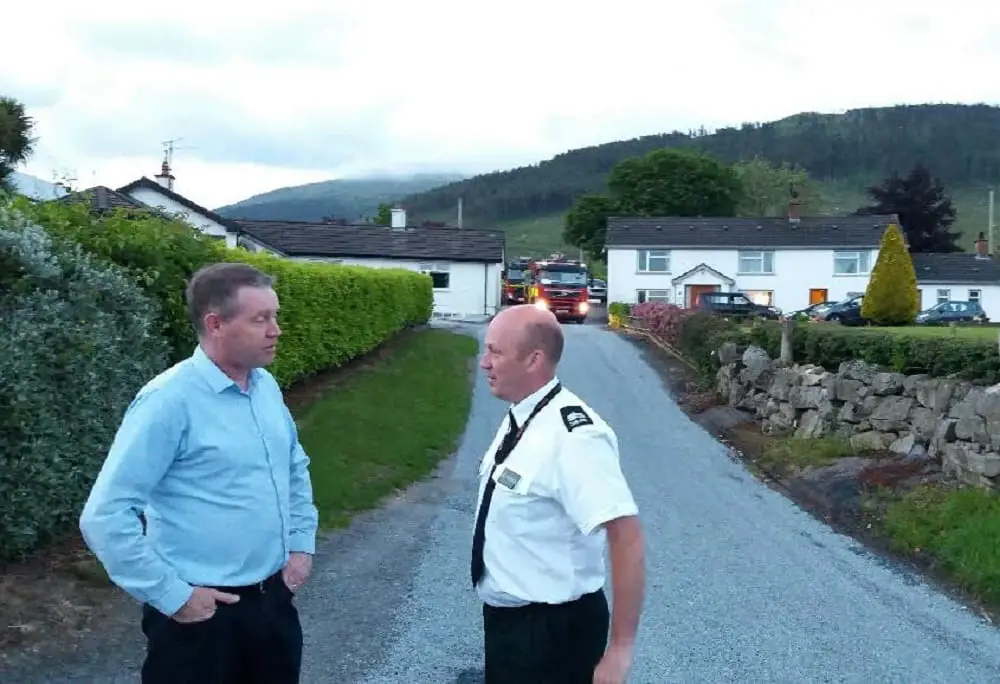 Distressed workers rushed to a nearby house in a bid to save their colleague who was crushed to death under a roller on Wednesday afternoon.
A young Polish man lost his life while working on site.
His distressed colleagues ran to a nearby house and summoned the emergency services.
The fire brigade, ambulance service and police were in attendance.
The Health and Safety Executive spent the day at the scene as did a number of investigators from the PSNI.
Councillor Mickey Larkin articulated the shock felt by residents in Mullaghbawn following the tragic death of a young man working on the Bog Road in the village.
"As I arrived on site I spoke to the residents, the police and the victim's colleagues.
"The workers were devastated by the loss of a friend who had been with them a number of years.
"They remained there until late in the evening not wishing to leave him. It was a heart breaking scene."
The Fire Brigade and Police recovered the body just after 10pm, as darkness began to fall.
Councillor Larkin added: "It was a harrowing experience, and I would like to commend the emergency services for carrying out a difficult task in tragic circumstances with diligence and professionalism, providing the victim with some dignity.
"The community in Mullaghbawn have been shocked by this accident and I extend my utmost and heartfelt gratitude for opening their doors to provide comfort and support, both to this man's colleagues, and to the emergency services.
"I have been in contact with his home community in South Derry to assure them that the residents of Mullaghbawn hold them in their thoughts and to reassure them that we remained at the Bog Road until their friend, neighbour and loved one was recovered."
Sign Up To Our Newsletter