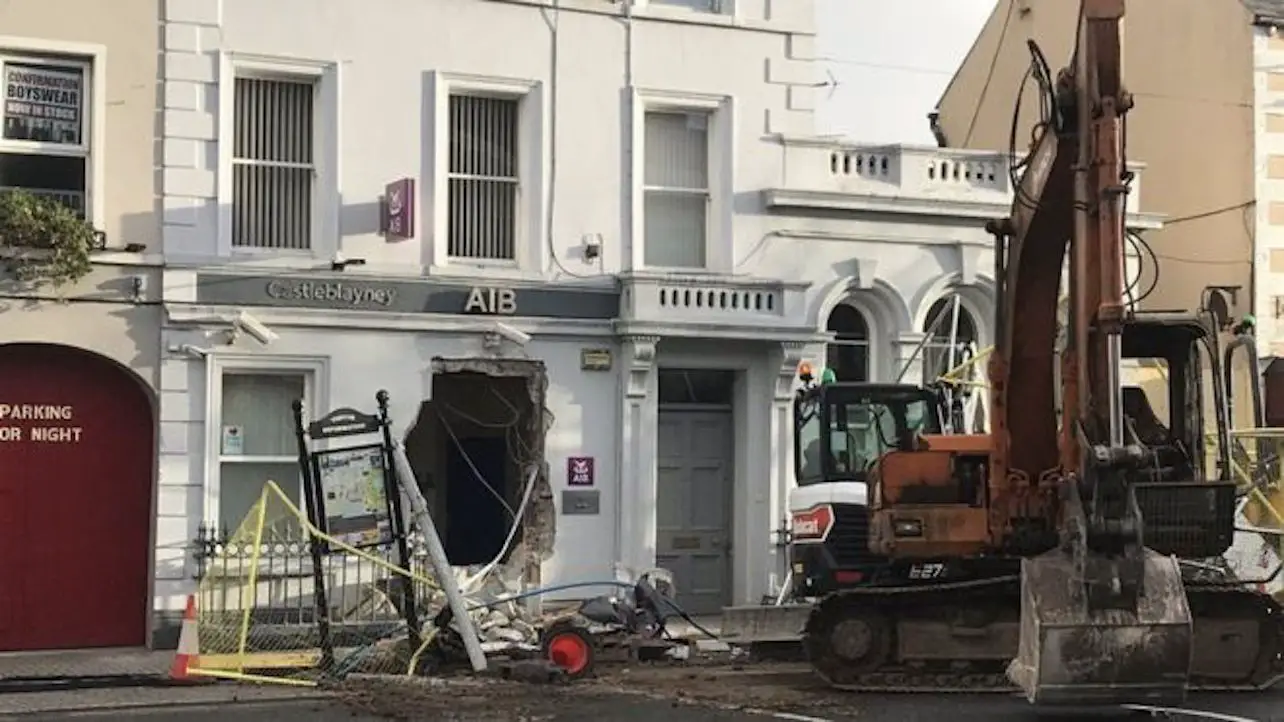 A County Armagh man has been found guilty of theft, money laundering and possession of more than €400,000 in cash following a series of ATM raids along the border almost three years ago.
Daniel O'Callaghan, 31, from Monog Road, Crossmaglen was convicted of the crimes at the Special Criminal Court in Dublin earlier today (Friday).
He is the fifth member of the gang to be convicted.
Over €777,000 was stolen in six ATM raids in Ballybay and Castleblaney in Co Monaghan, Kingscourt in Cavan and Kells in Co Meath in five months.
O'Callaghan was caught following a botched raid on an ATM in Virginia, Cavan in 2019, were gardaí lay in wait. While the 31-year-old evaded gardaí on the day, his DNA was located in an outhouse near the scene.
O'Callaghan denied all charges but was convicted of 16 offences at the Special Criminal Court.
He will be sentenced next month.
Niall Finnegan, 39, from Cullyhanna has already been jailed for three years. Three other gang members – three brothers – Ciaran, Stephen and Gerard Duffy, from co Monaghan, have pleaded guilty and are awaiting sentencing.
Sign Up To Our Newsletter