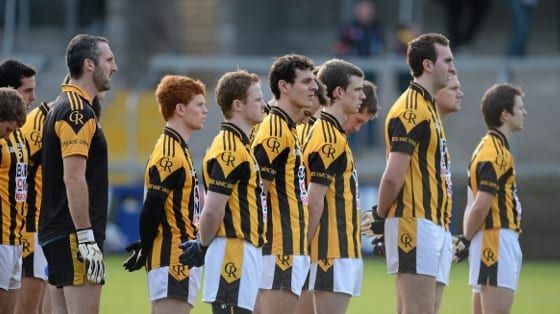 Sinn Féin councillor Terry Hearty has commended all those who took part in the recent Field of Dreams documentary on the Crossmaglen Rangers CLG.
"It was a fantastic programme and it really illustrated the enormous efforts that go into our national games from people who then have to get up and go to work the next morning," he said.
"In many ways, the struggles of the team, in particular regarding the British Army occupation of their grounds, mirrored the struggles of the town as a whole and I'm happy to say that through determination and self belief, both have never been stronger.
"Congratulations to all involved; you did us proud and really represented the true spirit of South Armagh."
South Armagh MLA Megan Fearon also congratulated those involved.
"The passion and determination displayed by the Rangers throughout the programme was inspirational; and I say that as a proud Dromintee woman," she said.
"The spirit shown, not just by the team but by the entire town, was truly representative of what the GAA is about right across the country; community, commitment and culture.
Sign Up To Our Newsletter