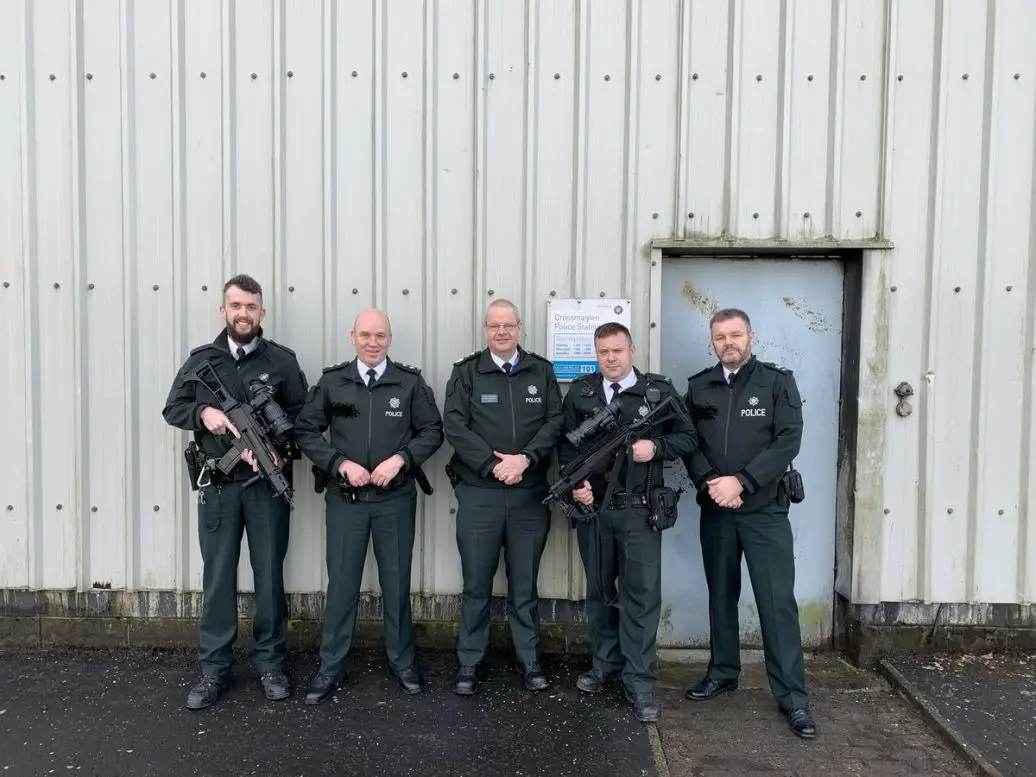 Chief Constable Simon Byrne has agreed to meet political representatives after coming under fire over his Christmas Day tweet from Crossmaglen.
The Chief Constable was accused of being "offensive" to the local community after posing with armed officers outside the south Armagh police station.
SDLP Slieve Gullion councillor Pete Byrne said he had sought an urgent meeting with PSNI Chief Constable after the tweet.
Speaking four days ago in response to the image, Councillor Byrne said: "While many families across South Armagh were waking up, opening presents and enjoying their Christmas morning, they were hurt and offended to see a Twitter post from the PSNI Chief Constable, featuring officers with heavy weaponry on show.
"This isn't an ill judged tweet, the wording appears to be a deliberate attempt to set Crossmaglen and South Armagh as a place apart.
"A lot of work has been done in recent years to build community relations with the PSNI locally. An example would be the co-operation between the PSNI and Crossmaglen Community First Responders to assist with call outs.
"While we all appreciate police officers and other emergency services working on Christmas Day, questions must be asked about the nature of this post. Language and images like this flies in the face of the positive work that has been achieved.
"I have sought an urgent meeting with the Chief Constable to explain."
Councillor Byrne has now confirmed that meeting has been agreed and will take place in Newry next Tuesday afternoon, January 7.
He added: "It will be an opportunity to discuss his offensive social media post about Crossmaglen on Christmas Day and wider policing issues."
Also attending will be Sinn Fein MLA Conor Murphy.
He said: "We will be telling the Chief Constable that he needs to change the PSNI approach to policing in south Armagh after the most recent regrettable damaging of public confidence.
"The people of south Armagh expected and are entitled to a new beginning to policing. Nothing less will be accepted."
Sign Up To Our Newsletter