'If this continues I will be approaching local businesses to get CCTV footage'
Community representatives were forced into action to fell and clear away the remains of a tree which had been vandalised in Crossmaglen.
The tree was damage in the Square late on Saturday night.
Local Sinn Fein Councillor Aoife Finnegan said she was "disappointed" at the actions of those responsible.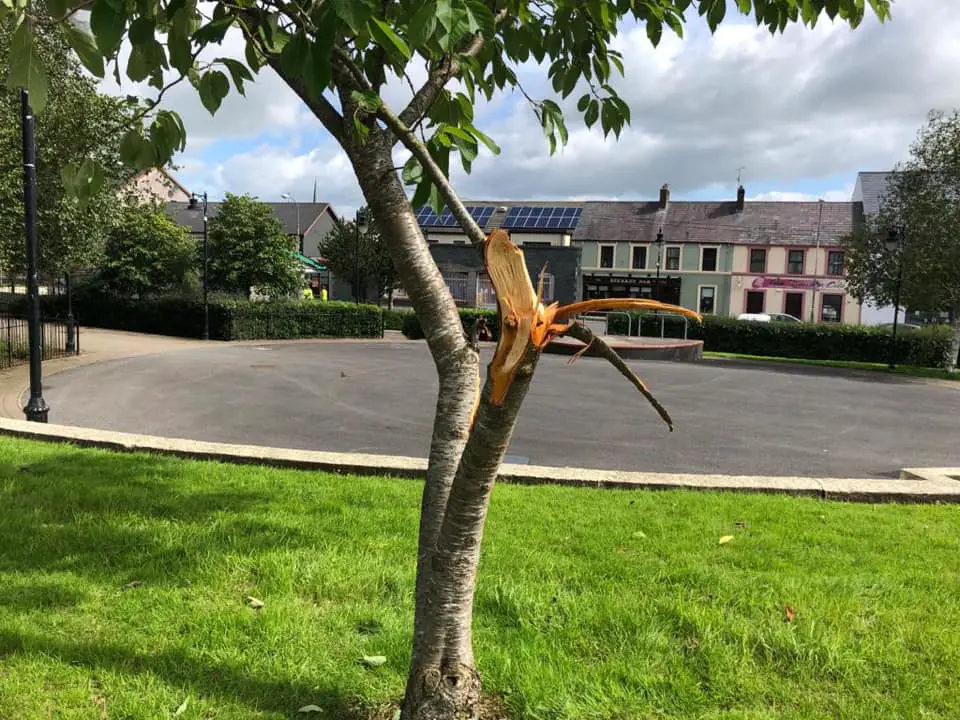 She said the breaking of branches had left "sharp and potentially dangerous" points for the public, especially children.
The incident was reported to Newry, Mourne and Down District Council.
Councillor Finnegan praised the local Community Association who had cleared the tree and eliminated the danger.
But she rounded on the vandals.
"This is the first act of vandalism in a while in Crossmaglen," said Councillor Finnegan.
"All the good work that has taken place to ensure our community is clean and tidy can be ruined in this act of childishness and vandalism.
"If this continues I will be approaching local businesses to get CCTV footage."
Sign Up To Our Newsletter