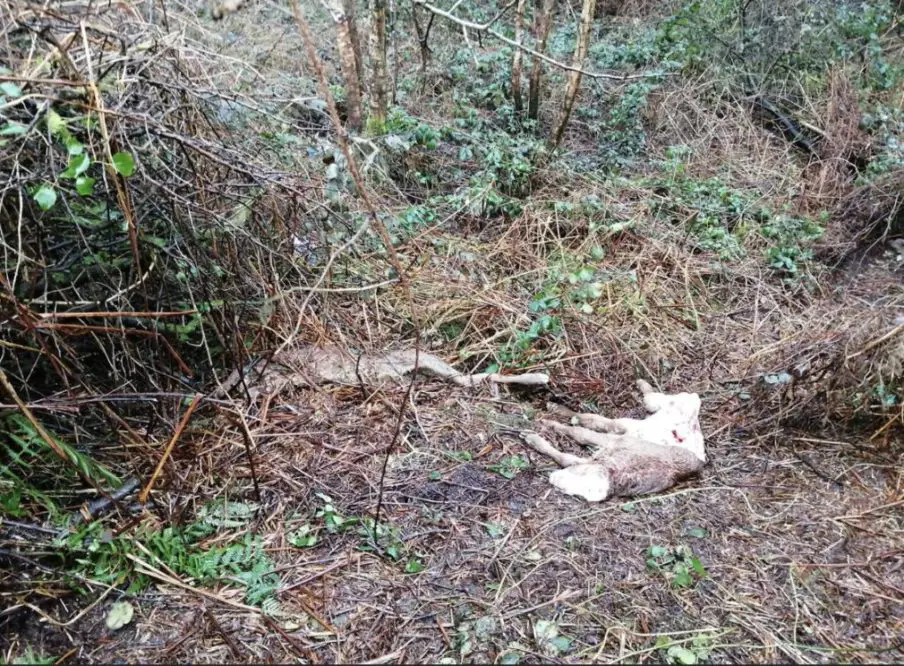 There has been widespread anger and disgust after animal carcasses were dumped on a popular walking route in a rural part of south Armagh.
The remains of two young calves were abandoned at Murray's Road near Creggan.
Sinn Féin Councillor Barra Ó Muirí has hit out at those responsible.
He said: "The route along Murray's Road and the Lurgancullenboy Road is a popular walking route for young and old, as it is relatively safe from traffic and includes an area of Special Scientific Interest (ASSI).
"In the last few years, the road has been resurfaced and has seen an increase in joggers, walkers and cyclists, which is fantastic to see.
"But at the weekend, in the cover of darkness, two calves were dumped unceremoniously beside the ASSI.
"Walkers noticed the remains on Saturday at lunchtime and contacted me straight away. The community of South Armagh are fiercely protective of our countryside and there was widespread revulsion on social media on Saturday evening."
Councillor Ó Muirí said he contacted a representative of the refuse department of Newry, Mourne and Down District Council to report the incident and provide them with the location and the calves were removed within 24 hours and taken away to be tested.
He added: "If it can be established who dumped these calves at this spot I would be expecting the guilty party to face the strictest penalties. Those who engage in these environmental crimes have no care or consideration for the local community.
"I would like to pay tribute to Sean McCann from our council's refuse department for his efforts on Saturday night and Sunday to have the animals removed by a third-party contractor.
"The community appreciates how swiftly this was dealt with, and it shows the levels of respect that exist between our councillors and council employees here in South Armagh.
"To anyone who would consider fly-tipping of any sort, let alone dumping dead animals, I would ask you to wise up and think again. These roads belong to the community and should not be disrespected."
Sign Up To Our Newsletter