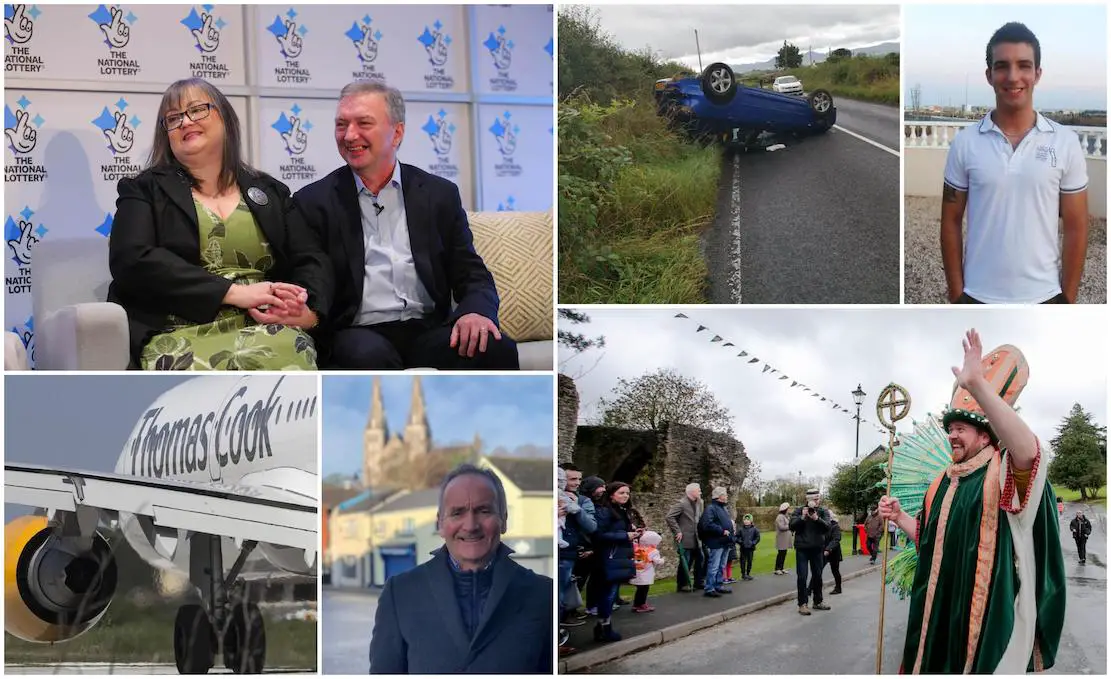 It hardly seems like another full 12 months have passed us by but here we are again, just hours away from a new year and a new decade.
Throughout that time we have tried to keep you informed and entertained. We have shed many tears and shared many laughs and provided a platform for debate on topical and often contentious issues.
Now as we look ahead, we first look back on just some of the thousands of headlines which we have brought you throughout 2019…
January
In January, you were captivated by the news that a Co Armagh couple had won the New Years Day EuroMillions jackpot.
There was much talk about whether the winners would make themselves known but eventually it was revealed that Frances and Patrick Connolly, from Moira, matched the winning numbers on the first big draw of 2019.
They took home a whopping £115 million, making it the fourth biggest UK EuroMillions win ever.
We also brought you news of a man from Tandragee growing the world's most expensive vegetable.
The Japanese wasabi – a sushi accompaniment – grows naturally along stream beds in mountain river valleys in Shizuoka, in West Japan, and is worth a cool £1.3m an acre.
But, rather surprisingly, a local man has gone through the painstaking cultivation process, and carefully nurtured the plant in a greenhouse in his garden!
There was the story too of an Armagh man who took a leap of faith from 10,000 feet on his 33rd birthday to raise money for charity.
Conor Crilly prepared himself for the adrenaline-filled skydive after he himself had suffered with addictions problems and had tried to take his own life.
The inspirational Conor went on to raise almost £3,000 for the Mental Health Foundation.
February
February marked the end of an era as Armagh I revealed a new owner was to take over JD Hunter supermarket, which had been trading for 99 years.
This came after confirmation that the owner, Richard Hunter, was to retire.
The supermarket had been in the Hunter family in Markethill since 1920.
One of the most shocking social media scares of the year came to a head when police issued a warning to parents about an online game which reportedly asked kids to self-harm.
Momo is a character in an online game and when downloaded, tells children to self-harm in what police in Northern Ireland described as a "suicide game targeting our kids".
We also brought the news of a Keady man, who was sexually abused as a child, who urged other young people not to suffer in silence after he watched his abuser admit his crimes in court.
Edward Dynes waived his right to anonymity and bravely spoke out as he hoped, by doing so, it might give others the strength and courage to do likewise.
March
March saw the controversial scheduling of the St Patrick's Day parade – organised by Armagh City, Banbridge and Craigavon Borough Council – come to the fore. The council-led city spectacle was planned for Saturday, March 16, as unionist councillors objected to it being held on a Sunday, the actual date of St Patrick's Day.
It led, however, to a second community parade being pulled together at short notice and held on the Sunday, organised by the West Armagh Community Consortium.
The consortium worked in conjunction with a wide range of civic, business and community interests, to ensure that the Saint's feast day was "suitably and properly celebrated in traditional style in Ireland's ancient ecclesiastical capital and home to St Patrick himself".
March also brought the heartbreaking news of the deaths of three young people before a St Patrick's Day disco at the Greenvale Hotel.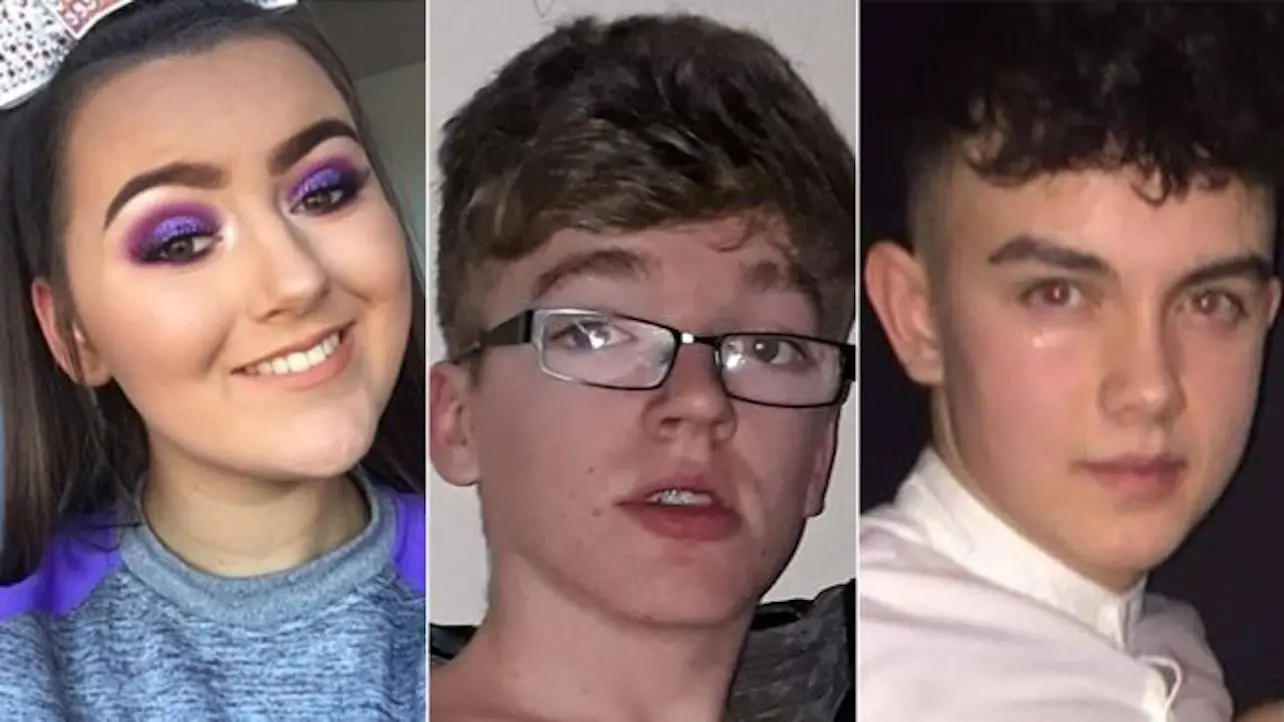 Lauren Bullock (17), Morgan Barnard (17) and 16-year-old Connor Currie, died outside the Cookstown hotel.
April
April saw the closure of the popular Armagh restaurant 4 Vicars. tucked away in the heart of the city it announced it would be closing its doors with immediate effect after five years.
A true loss to the community, husband and wife team, Gareth and Kasia Reid, explained in a Facebook post that the decision was taken after a hike in the rental price for the premises.
That month also signified our second EuroMillions winners, when an 18-strong work syndicate from Newry-based demolition company Tinnelly Group Ltd struck it lucky with a quarter of a million pound pay day.
The County Down employees scooped a massive £253,489.30 after matching the five main numbers and one Lucky Star number, with each member of the syndicate pocketing more than £14,000 each.
May
In May, much talk surrounded the council elections. There were some nervy moments during the count which returned many of the same representatives but with a few new faces thrown into the mix.
ABC council welcomed three Alliance councillors into the fold, with the DUP and UUP losing seats.
In all the excitement and commotion of the election count, Upper Bann MLA Carla Lockhart (now former MLA that is!) was present to support her DUP colleagues when she went into labour!
Armagh I also brought you the news of a Co Armagh family who were left in shock after police smashed down their front door and raided their home in an apparent case of mistaken identity.
The Carr family from Granemore, just a few few miles outside Keady, had their home subjected to a forensic search in what had been described as "continued harassment" by the PSNI.
Shortly after 11am, police broke down several doors to the home on the Armaghbreague Road, before rummaging through the house in what appeared to have been one in a series of co-ordinated raids across south Armagh.
June
In June, Markethill victims' campaigner William Frazer passed away after battling with a number of illnesses which had led to him being in intensive care.
Mr Frazer – who would have turned 59 the next month- had been battling illnesses for a number of years and was reported to have suffered organ failure.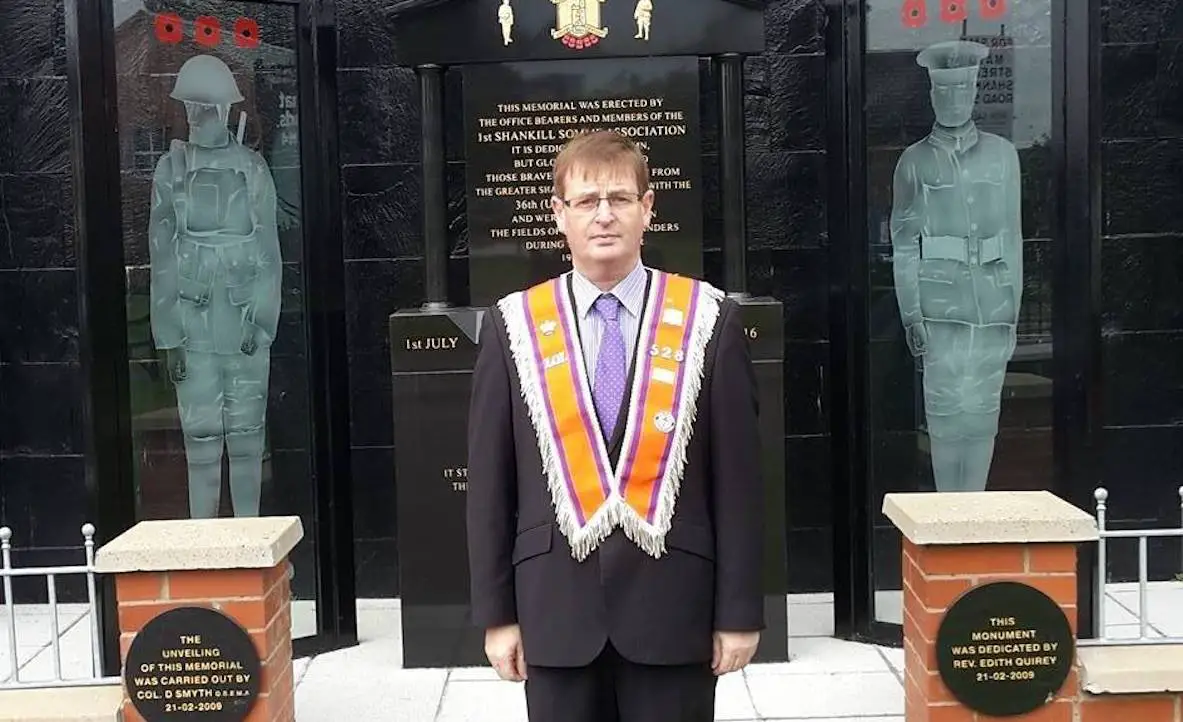 June also brought news of the disappearance of Dolores Hughes, who was last seen in the Charlemont area. A large-scale search for the missing 62-year-old began on June 6 and centred around the River Blackwater in the Moy area, just a few miles from her home.
Tragically, one month later, on July 6, police confirmed her body had been discovered in Lough Neagh.
July
In July you were horrified as a Lurgan man admitted to killing a defenceless 12-week-old puppy in a sickening hammer attack in February 2018.
Kyle Keegan was handed a 30-month sentence and a 30-year ban on owning animals, after an eleventh hour plea in which he admitted causing unnecessary suffering to the crossbreed pup, called Sparky.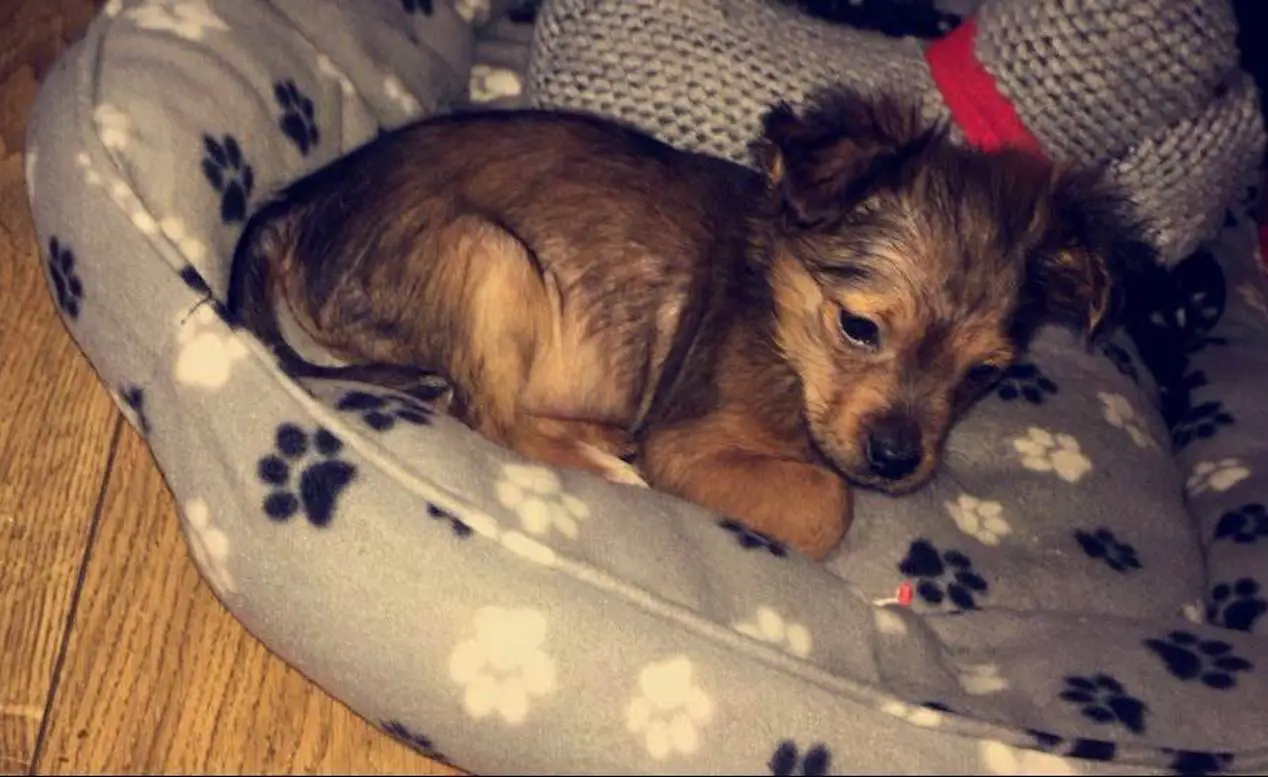 July also delivered news of job losses in the county as Linwoods announced its intentions to close its bakery.
John Woods, joint managing direct, said that the decision had "not been taken lightly" as 70 full-time employees were left facing the loss of their jobs.
In other news, Craigavon Area Hospital introduced a new fast track system, the aim of which was to allow patients having a hip replacement to walk as soon as possible after surgery.
August
In August, a community rallied behind a Co Armagh family after a fire devastated their home.
The blaze destroyed the property in Lurgan, but fortunately, the family – including seven children – were safe and well.
However, friends took took to social media in a desperate attempt to have people donate items to the family, especially the children.
Elsewhere in August and a young mum and her 10-month old baby had a miraculous escape after her car crashed and overturned near Banbridge.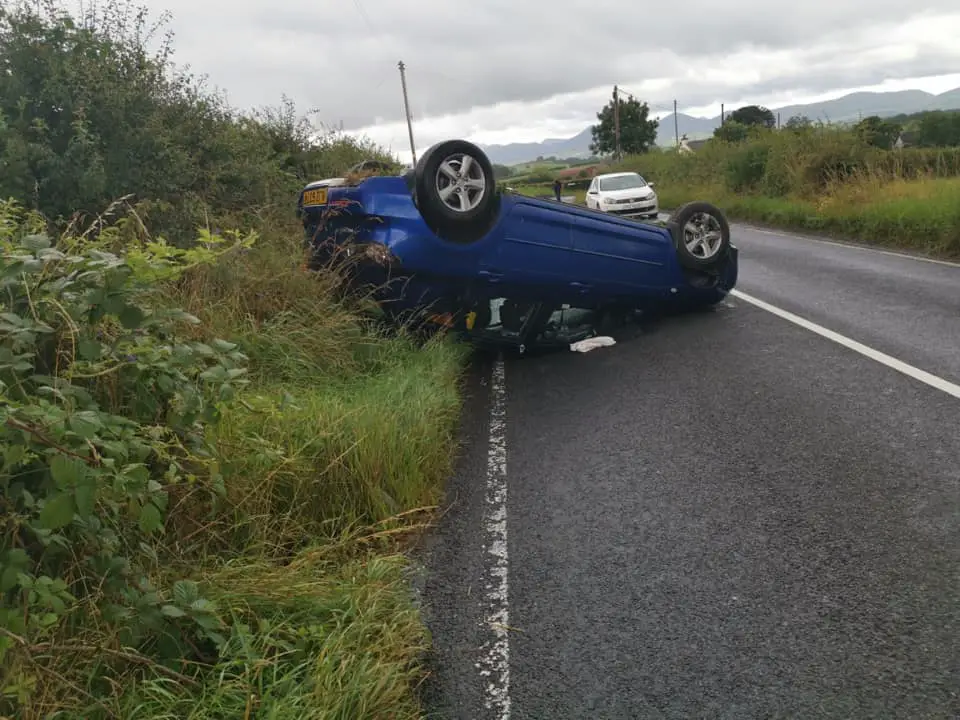 Holly Clements took to social media to thank the "saints" who came to her aid after the single-vehicle collision between Castlewellan and Banbridge.
She also issued a warning to other parents to make sure children are well strapped in – just like her own – as it does saves lives.
There was also the first release of the initial phase of a stunning multi-million pound Armagh housing development which went on the market in August.
Thirteen new homes in the highly-anticipated Deanery Demesne development – just off the Portadown Road – were up for grabs with initial interest well in excess of 230 people.
September
In September, the whole country was caught up in the unexpected demise of Thomas Cook, and we brought you news of one Co Armagh travel agent's "lovely gesture".
Travel giant Thomas Cook went into administration putting 22,000 jobs at risk worldwide, including 9,000 in the UK.

Clubworld Travel in Lurgan responded to the devastating news by offering affected staff a number of vacancies at their stores across Northern Ireland.
School returned in September, and there were tears of joy, tinged with sadness, as parents dropped off their little ones for the first day of class.
But at St Brendan's Primary, Moyraverty, the staff gave parents a special little something to help – as they kissed, cuddled and waved off their little cherubs on their first day, parents were handed a sealed paper bag.
On the outside it read: "Dear Parent, here's a little gift from us to you! So when you get home today, take this tea bag and brew yourself a warm cup of tea. Sit down and enjoy a biscuit, and wipe away your tears.
"Then smile about this huge step your child has successfully taken today. You will be fine and most importantly your child is in very safe and loving hands. From all at St Brendan's Nursery."
The little bag contained a teabag, a chocolate bar and a little poem from the teacher.
October
In October, the whole world was captivated by one story as a lorry, containing 39 bodies, was discovered in Essex.
Maurice Robinson, of Laurel Drive in Laurelvale, was arrested shortly after the discovery was made at the Waterglade Retail Park.
The 25-year-old was later charged with 39 counts of manslaughter, conspiracy to traffic people, conspiracy to assist unlawful immigration and money laundering.
Armagh I also brought you news from the inquest of a young Armagh man who tragically passed away following a routine ear operation.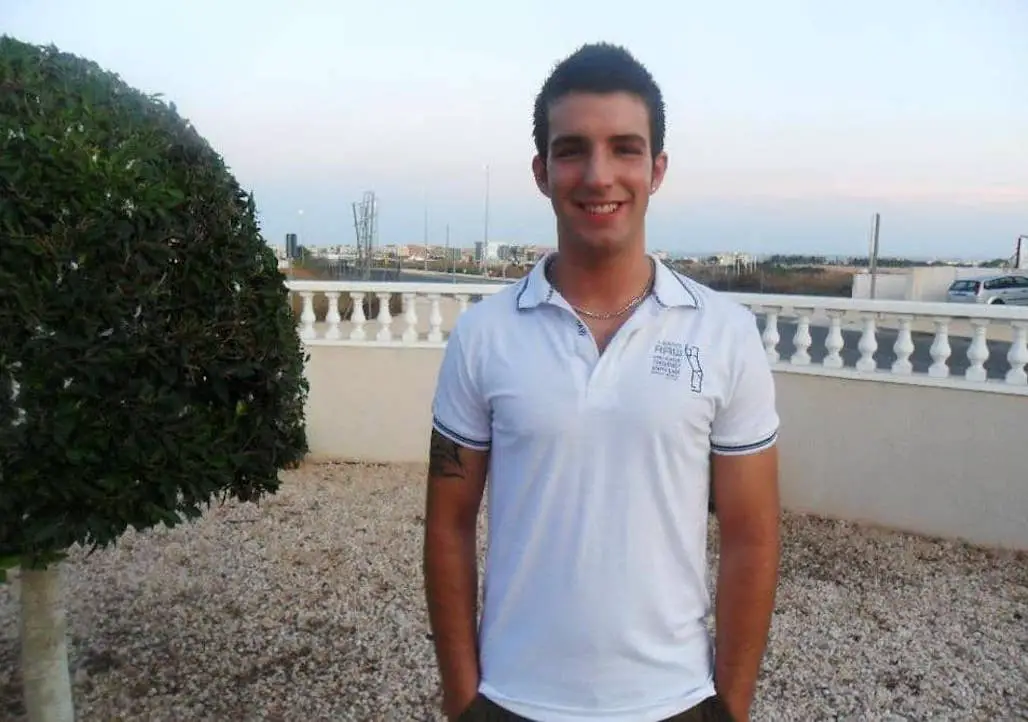 Jennifer McAneney lost her 21-year-old son Peter in 2012, and at the time criticised the Southern Trust for "failing my son", after his death just weeks following the procedure at Craigavon Area Hospital.
November
In November, we brought you the story of an Armagh man who is principal of one of the best schools on the continent.
Gerry Rafferty, who grew up in the Shambles area of Armagh, has spent the best part of three decades delivering top results at the highest scoring international school in Europe.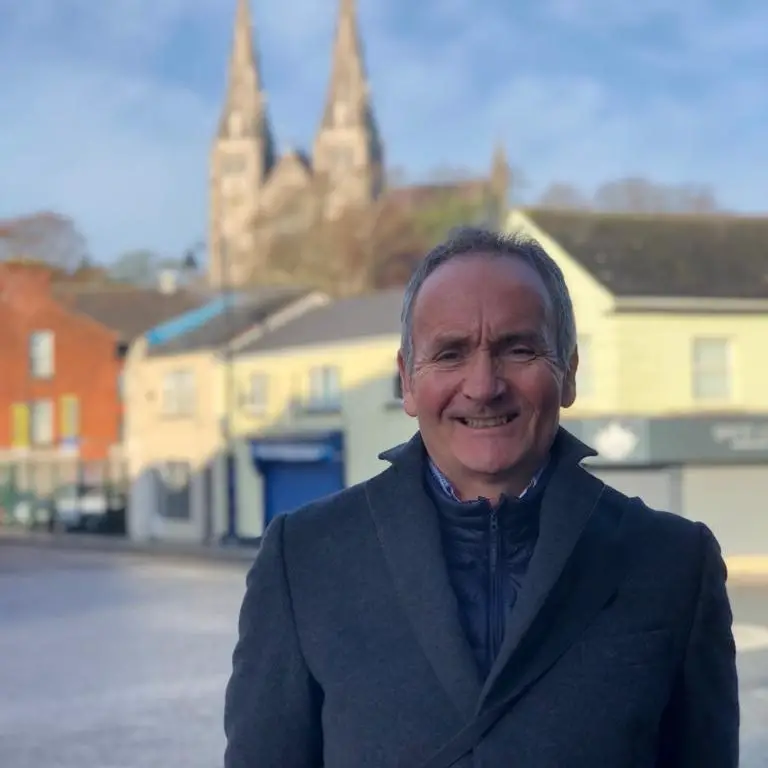 You also read about the Co Armagh family-of-nine, who were being told by the Housing Executive there was no available accommodation for them, which left them open to being  homeless at Christmas.
The Portadown family, including seven children under the age of 14, were informed by their landlord that he wished to take the privately rented property back.
Due to the length of time the family resided at the placed they called home – nearly six years – they were afforded eight weeks to make alternative arrangements, but that was harder than they could have ever imagined.
After contacting the Housing Executive they were told they would require a five bedroom property, however, there were none available, and unlikely to be anytime soon.
The options given to the family included: being registered homeless, splitting up the family, privately renting, or living in a family hostel in Belfast.
Before the month was out and there were shockwaves throughout the Keady community and beyond after the death of an 11-month-old baby Hunter McGleenan.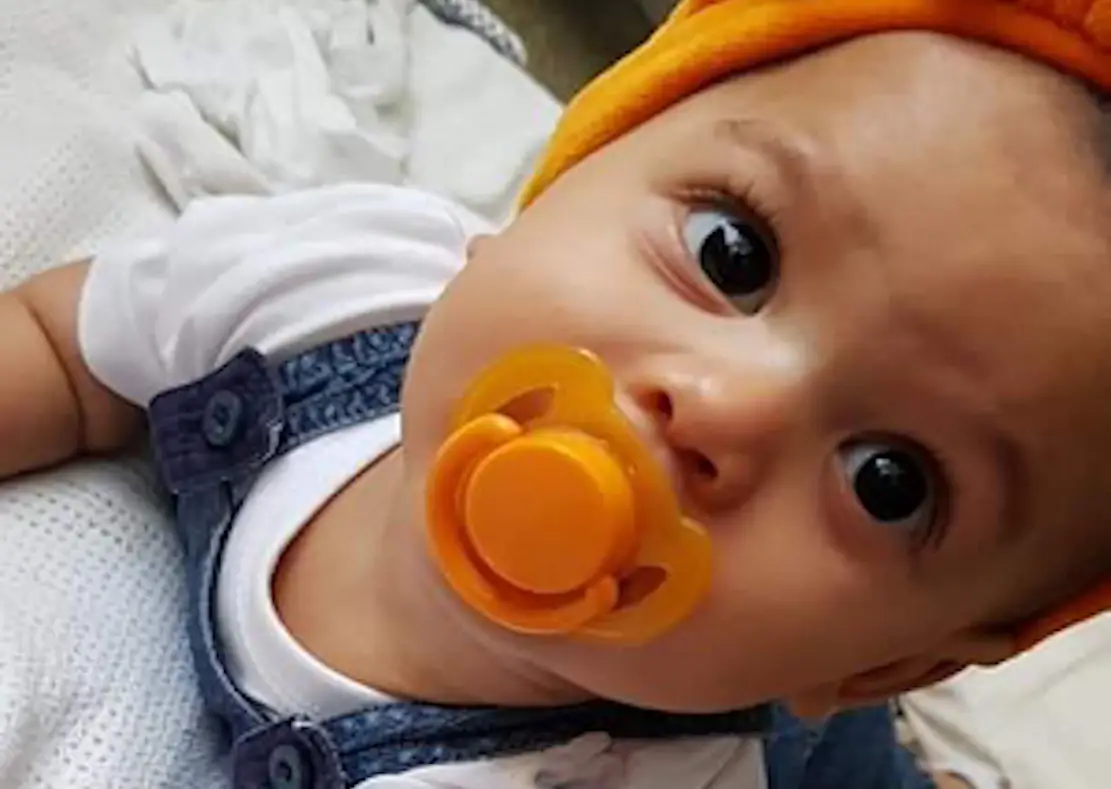 After a post mortem was held, Sharyar Ali, a man with an address in Co Monaghan, was charged with his murder.
There was to be double heartache too for baby Hunter's family as his great grandmother passed away peacefully just 24 hours after his death.
December
In December it was announced that an old favourite family holiday spot for many was to be given a new lease of life.
Táin Holiday Village has been closed for the past 12 years, and the dilapidation and overgrowth has given the large site on the banks of Carlingford Lough an apocalyptic feel to it.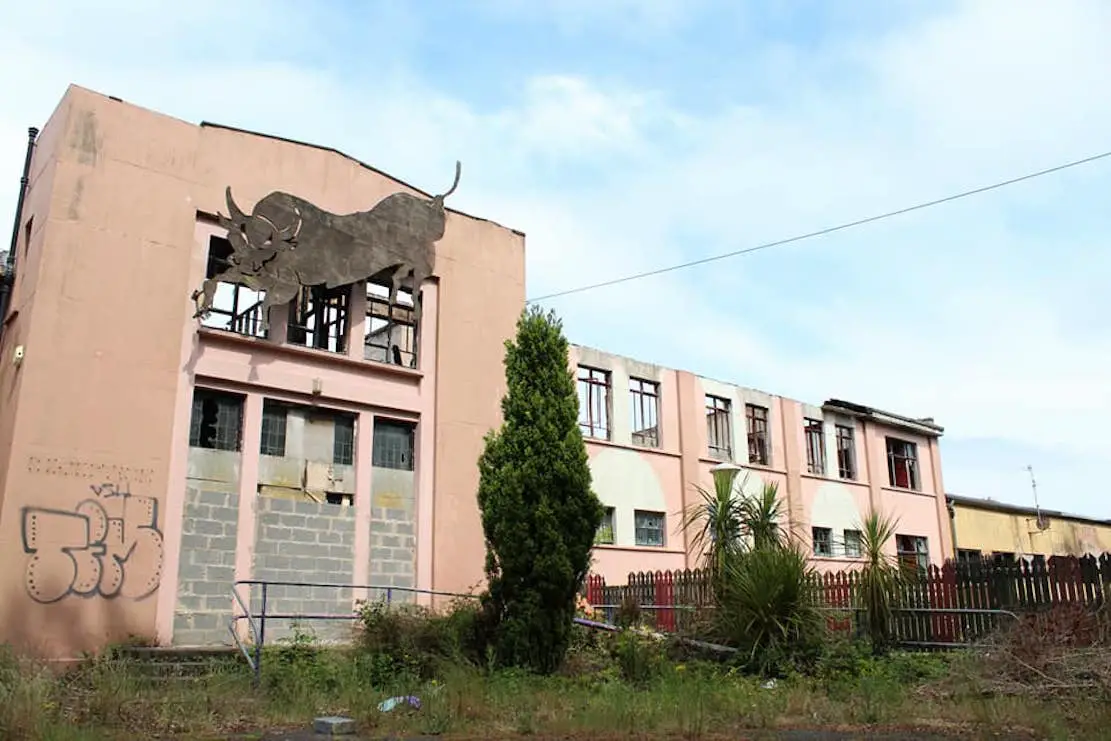 But 25 years after first opening as a holiday centre, which was popular for guests on both sides of the border, the green light was given to demolish the four existing structures and the partial demolition of another, to make way for a three-storey nursing home.
There were further transformations on the horizon with proposals for a new £4 million investment in the High Street Mall in Portadown.
These were reported to include the introduction of a new 'plaza' aimed at helping to reverse its flagging fortunes, with Lidl taking over the former Dunnes unit as anchor tenant.
December also brought celebrations for one Co Armagh woman who won an award on a prime time television show with her display of her crafting talent
Andrea Egan had the competition sewn up when she simply dazzled judges on Channel Four's 'Kirstie Allsops's Handmade Christmas'.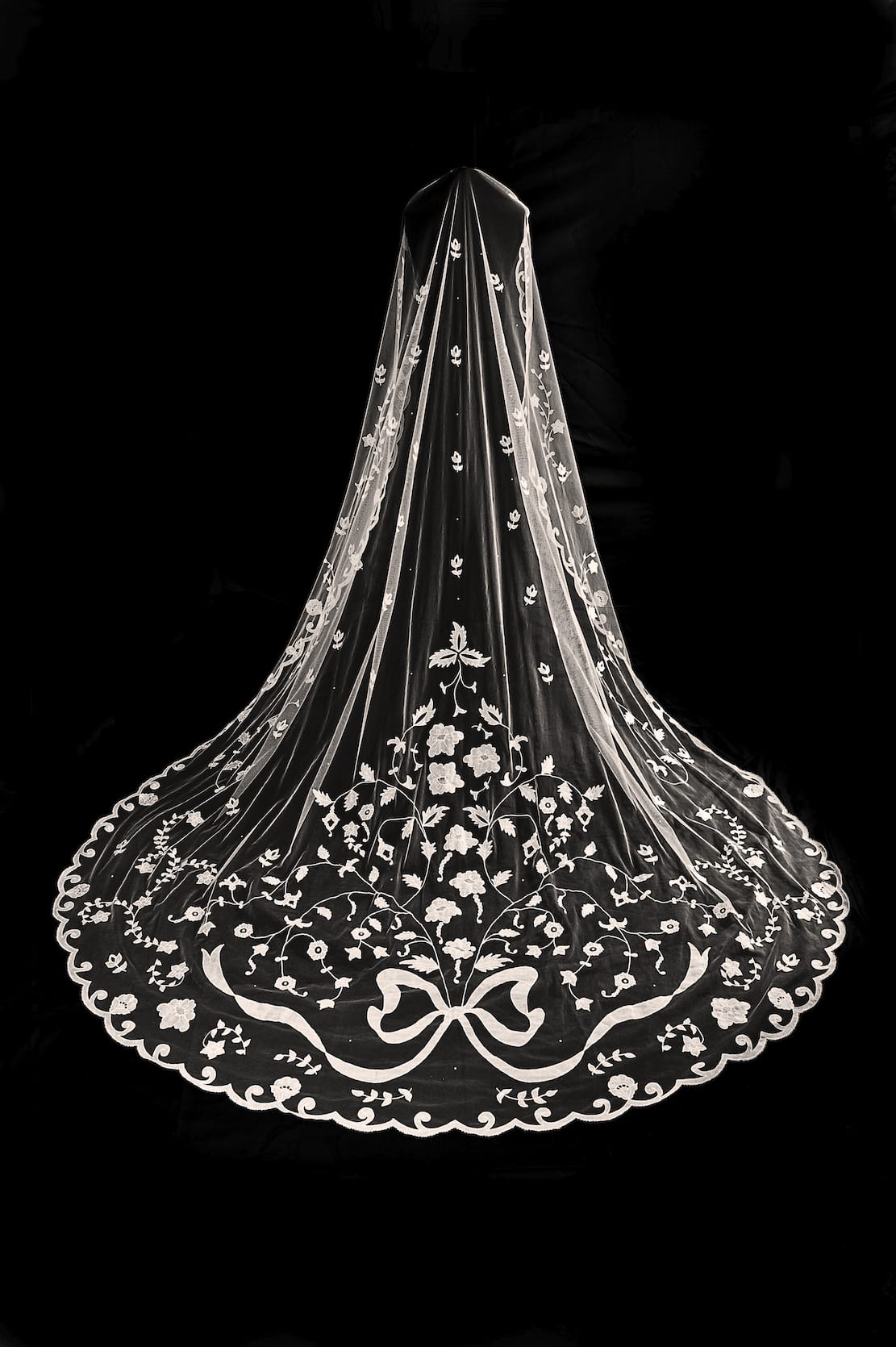 The Tullysaran woman caught up with Armagh I after she took this year's Stitchcraft trophy on the show, with her amazing Carrickmacross Lace, described by one incredulous judge as "witchcraft".
Now as December draws to a close and we count down to the all-important bells to ring in another new year, we look forward to bringing you all the news you need to know!
Goodbye 2019, hello 2020!
Sign Up To Our Newsletter