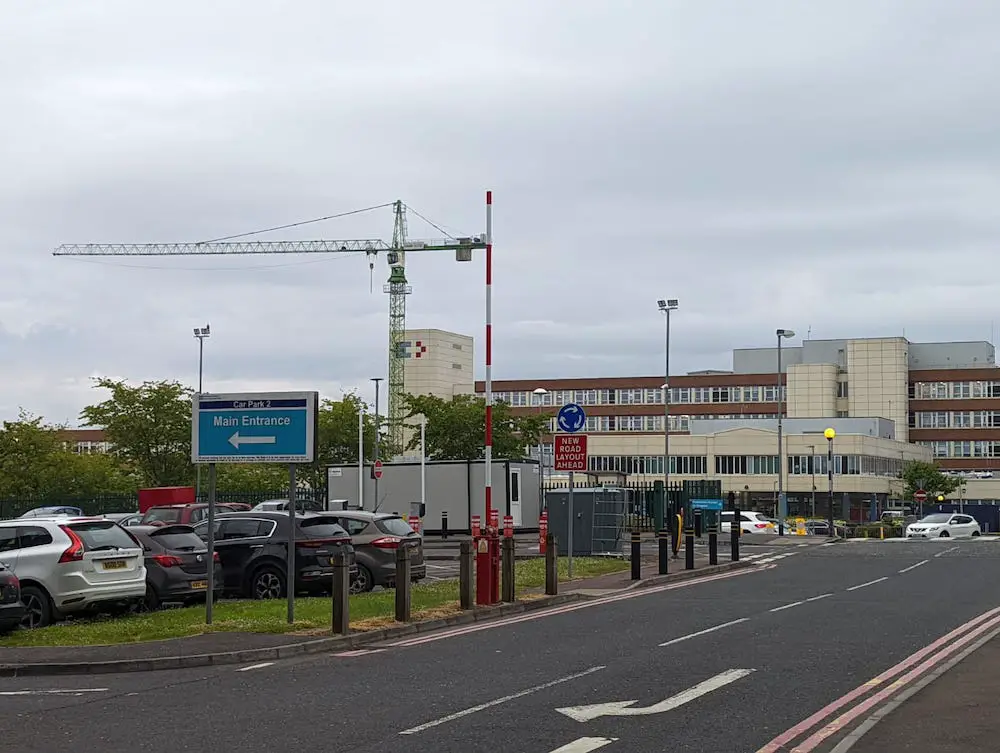 A Hilltown woman who kicked a police officer in the shin in Craigavon Area Hospital has had her sentencing deferred to allow her to quit alcohol.
At a hearing before Craigavon Magistrates' Court, District Judge Bernie Kelly told Irene McGinnis, of Aonach Court, that if she quits alcohol and stays out of trouble, "I will find a way of sentencing you that does not result in your immediate loss of liberty".
The 44-year-old appeared in court charged with one count of assault on police on August 4 last year.
On hearing the facts of the case, the court was told that the defendant had been brought by police from Dungannon custody to Craigavon Area Hospital for treatment. Whilst in the waiting room, she began shouting and swearing.
Whilst in the treatment room, she became aggressive towards police, who had to ask her to sit down to allow medical staff to attend to her needs. She then kicked a police officer on the right shin "causing him pain" and was arrested for assault on police.
Speaking on his client's behalf, a defence solicitor conceded that the "clear aggravating feature" of the case was the fact it occurred in a hospital setting, adding that the seriousness of the incident was "not lost" on McGinnis.
However, he noted that the pre-sentence report provided to the court was "pretty positive", outlining that the defendant has availed of services to tackle her "over-reliance" on alcohol, brought on by personal circumstances.
The defence added that the defendant said she was having a panic attack at the time, to which District Judge Kelly retorted: "It doesn't explain her language".
Commenting on the case, District Judge Kelly said: "I will not tolerate any behaviour of this type in a hospital.
"It's bad enough that you assaulted the officer, but to do so in a hospital where you are distracting other patients, other patients' family members and, more important perhaps, members of the medical, nursing and ancillary staff."
Conceding that it was "positive" that the defendant was dealing with her alcohol misuse. District Judge Kelly decided to defer sentencing to January 19, on the condition that she remain alcohol-free and avoid getting into trouble.
---
Follow all the latest court news here.
Sign Up To Our Newsletter