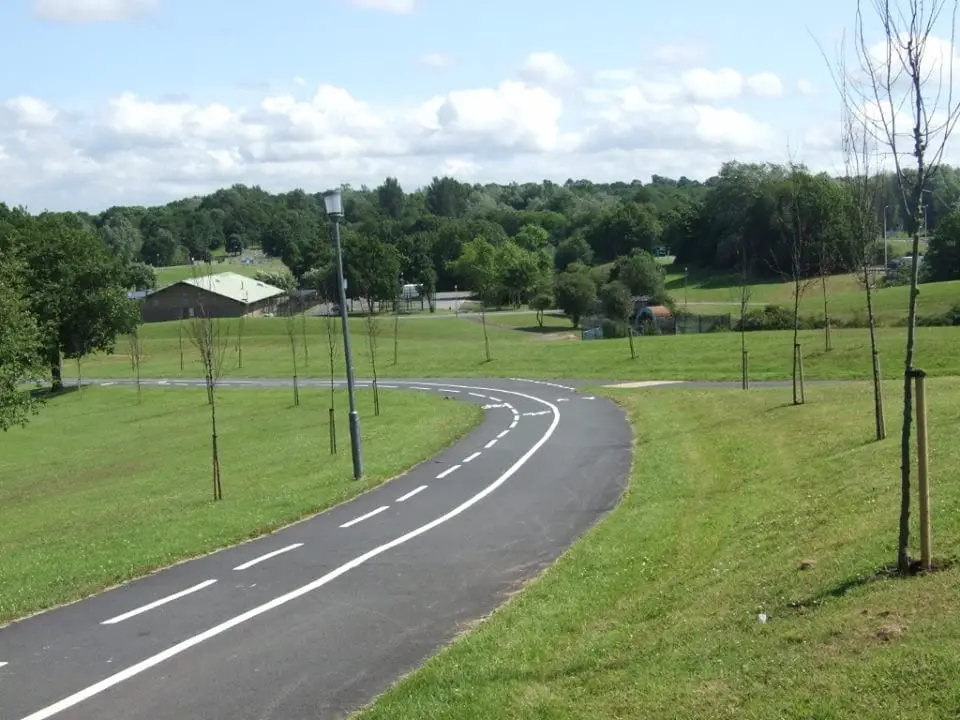 A surge in cycling across Northern Ireland has prompted calls for the ABC Council to be more proactive in facilitate this change in lifestyle.
Alliance councillor Peter Lavery has called on Armagh, Banbridge and Craigavon Council to really get behind the drive to remove cars from the road.
Today, the Lurgan representative has requested that at the next planning committee in July, time is set aside so that a discussion can be had about how Council can help facilitate active travel across the borough.
Councillor Lavery has commented: "It has been great to see an increased number of people out cycling during the past few months and we as a public body need to be proactive and collaborate with experts to create ideas and put plans in place to to harness this renewed enthusiasm for the long term.
"Looking to the future, Alliance believes that government needs to re-balance funding away from roads and into more sustainable transport forms so that an increased number of transport choices are viable for residents.
"This would include integrating public transport by creating links between the bus and rail network, car users and cyclists."
On recent announcements by Stormont, Councillor Lavery added: "The point also needs to be made that when it comes to investment in projects like greenways and cycle lanes there is more to Northern Ireland than just Belfast and Derry.
"Although I welcome investment in those cities we in the ABC Council area are the second biggest in terms of population so we cannot be left behind."
Meanwhile, Newry and Armagh Alliance representative Jackie Coade has reinforced her support for the Armagh to Portadown rail link, stating that it will be massive boost for Armagh City.
Ms Coade has also stated that we need this link now more than ever to bring business to the Armagh area and also support local retailers with a looming Covid-19 recession, coupled with Brexit.
"I believe having a rail link would bring much needed investment and tourism to the City," said Ms Coade. "The people of Armagh have wanted a rail link for a long time and there is no better time to deliver on that.
"I have been out shopping at many of the local shops in Armagh over the past number of days supporting local businesses and wishing retailers well as they navigate the government guidelines on social distancing.
"It was great to see so many well known shop assistants delighted to be back to work. They are the backbone of our city centre.
"It's so important to remember those businesses that supported the many response teams across our city at the beginning, and during, lockdown.
"I witnessed many in the restaurant sector, who have yet to open, wishing their fellow retailers well as they started preparing their own premises for opening.
"I feel passionate about supporting local businesses and hope to visit many more retailers in the coming days and weeks."
Ms Coade also welcomed an application to build a Greenway from Carlingford to the border.
The planning application is a part of the Carlingford Lough Greenway Initiative linking Carlingford to Victoria Lough and then to Newry. When finished it will be a 19km link between Newry City and Carlingford Village.
"Recently I called for more 'green' initiatives in Newry and Armagh and this greenway has massive potential for the area," said Ms Coade.
"Green initiatives have the potential of unlocking tourism within Newry and Armagh and promoting health and wellbeing amongst the public. I will continue to advocate locally for more "green" initiatives within Newry and Armagh."
An application for full planning permission is expected to be submitted this month with work to potentially commence in 2021.
Sign Up To Our Newsletter