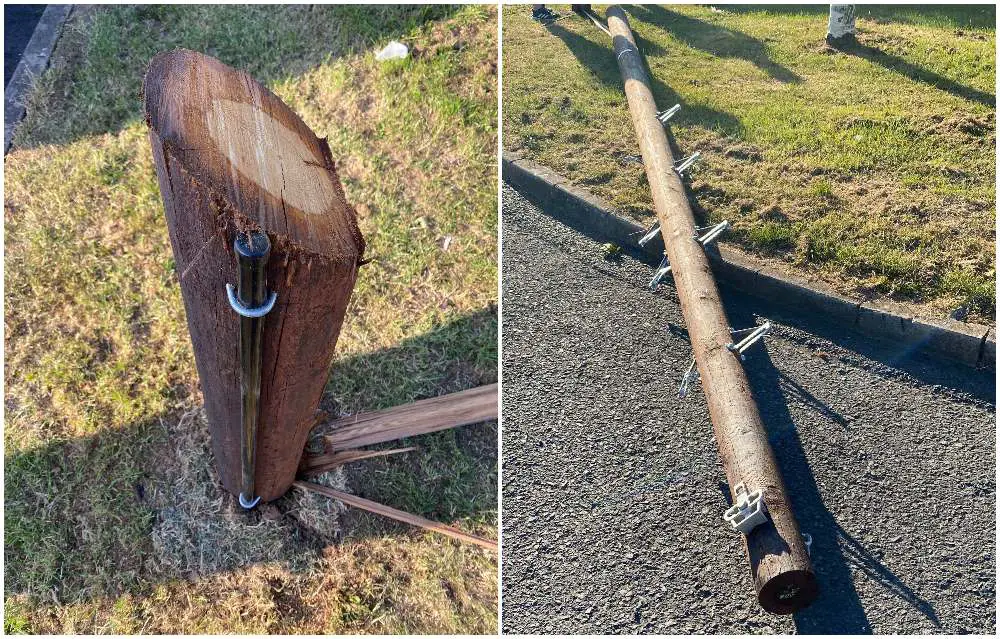 Vandals have put themselves and others at risk after felling an electricity pole in the Craigavon area.
The incident happened at Clonmeen on Sunday.
The culprits had sawn through the pole sending it crashing onto the road.
SDLP councillor for the area, Thomas Larkham, said the pole had recently been erected by BT.
Speaking on Sunday, councillor Larkham said: "I have just attended the scene of criminal damage where one of the poles erected on behalf of BT within the last few days has appeared to have been deliberately cut down. Engineers will be attending to remove ASAP.
"Having spoke to many residents over the past few days I understand their growing frustrations at the lack of consultation and communication from BT around these works.
"However this does not give anyone the authority to take it upon themselves to cause criminal damage or put themselves and others at immediate risk! I would appeal directly to the person(s) responsible to contact me on 07510063671 to discuss any concerns they may have.
"In the meantime for any resident who has already expressed concerns with me regarding the placement of a pole please CALL Openreach directly on 0800 023 2023‬ (option 2) to report."
Sign Up To Our Newsletter