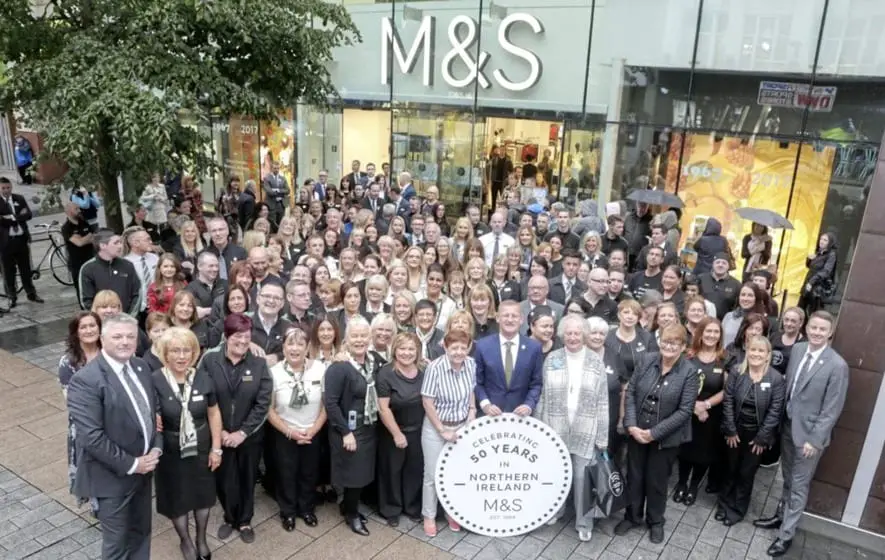 Up to 80 new jobs are to be created as Marks and Spencers today confirmed it is to open a brand new store in county Armagh.
The 50-seater food hall will be located in the former B&Q store on the Marlborough Retail Park in Craigavon and is expected to open next year.
Last month Armagh I revealed that ambitious plans had been lodged to turn the vacant retail park into a a hive of restaurants and drive-thrus.
A £1.1m project, which is to be undertaken by the prominent Portadown-based Turkington Group, will see three new restaurants built on the grounds of Marlborough Retail Park in Craigavon.
This new M&S development will compliment those and the company's Chief Executive, Steve Rowe, said: "Today is also about celebrating the future of M&S in Northern Ireland, and our continued commitment to the region.
"I'm delighted to announce today that we'll be opening a brand new Food Hall in Craigavon next year, and with more stores in the pipeline, we hope the next fifty years in Northern Ireland will be every bit as special as the last."
The company opened its first Northern Ireland store in Donegall Place, Belfast on September 7, 1967 – 50 years ago today.
Mr Rowe added: "Marks & Spencer is proud to be celebrating 50 years of partnership with the people of Northern Ireland.
"Our success here is down to the mutual support of our customers, suppliers and dedicated colleagues over the last five decades.
"Each and every one of them deserves a huge thank you for the role they have played."
Ryan Lemon, Head of Region for M&S in Northern Ireland said: "We have served the people of Northern Ireland for half a century, and our continued expansion, at Aldergrove, Carrickfergus, Newry and now Craigavon, brings even more opportunities to make every moment special for our loyal Northern Irish customers.
"We are privileged to be part of the local community in Northern Ireland and in this anniversary year, staff from every store took on 50 ambitious community projects such as renovating charity shops and animal shelters."
Sign Up To Our Newsletter