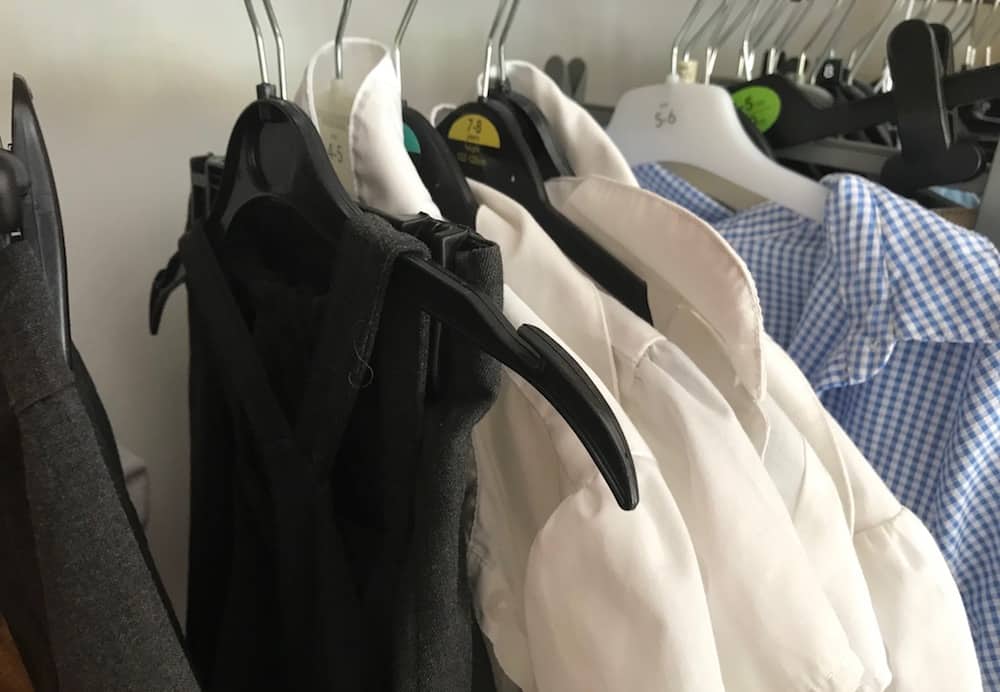 A Portadown-based community group, in partnership with Northern Ireland Alternatives, are running a Uniform Appeal across Portadown and Lurgan with the help of various partner groups.
With the school year coming to an end, Regenerate are appealing for outgrown school uniforms to be donated so that they can be recycled and distributed free of charge to families in need of help.
The plan is for Regenerate to turn an office into the style of a shop, for kids to come with their parents. The uniforms will be washed and the kids won't know they're going to be free of charge, with the aim of giving them the same feeling of visiting a uniform shop.
The appeal is being organised for schools in the wider Lurgan/Portadown/Craigavon area and has seen a positive response so far from within the community.
Carla Stevenson, of Northern Ireland Alternatives, said: "With the current cost of living crisis, spiralling fuel bills and other pressures being placed on families, we have seen the real impact across the community that we work in.
"Buying school uniforms for the new school year can be a huge financial pressure on many families. We hope that we can help as many as physically possible.
"The generosity shown from the wider community and the willingness to help since we launched the appeal has been really overwhelming. So many people have been in contact already and are using the drop-off points, but we can always take more.
"With the help of several community groups and organisations, we are working our way through items to distribute direct to those in need. It is a real team effort to cover such a large area and so many schools.
"Regenerate organised a Christmas Toy Appeal last year in the same way and it was such a great success, we thought this was a great way to make a difference at this time of year."
A Regenerate committee member added: "We feel partnership is key in our community and we couldn't have successful appeals without our local residents' groups coming on board to assist.
"These include; Corcrain Redmanville Community Partnership, Brownstown Owners and Tenants Association, Rectory Community Action Group, Mourneview and Grey Estate Community Association, Avenue Road Residents Committee and Queens Street Residents Association.
"Special thanks also go to Soccer Indoors Youth F.C and local business Perfect Blend Coffee Shop (Portadown), Moutrays Shops (Lurgan and Dollingstown) who are operating a drop off point. "
The list of weekly drop off points can be found here.
Alternatively, contact Regenerate on 02838333368 or through carla@alternativesrj.co.uk.
Regenerate are a community development organisation based in Rectory, Portadown who work to empower local communities, provide advice and assistance, and encourage social cohesion.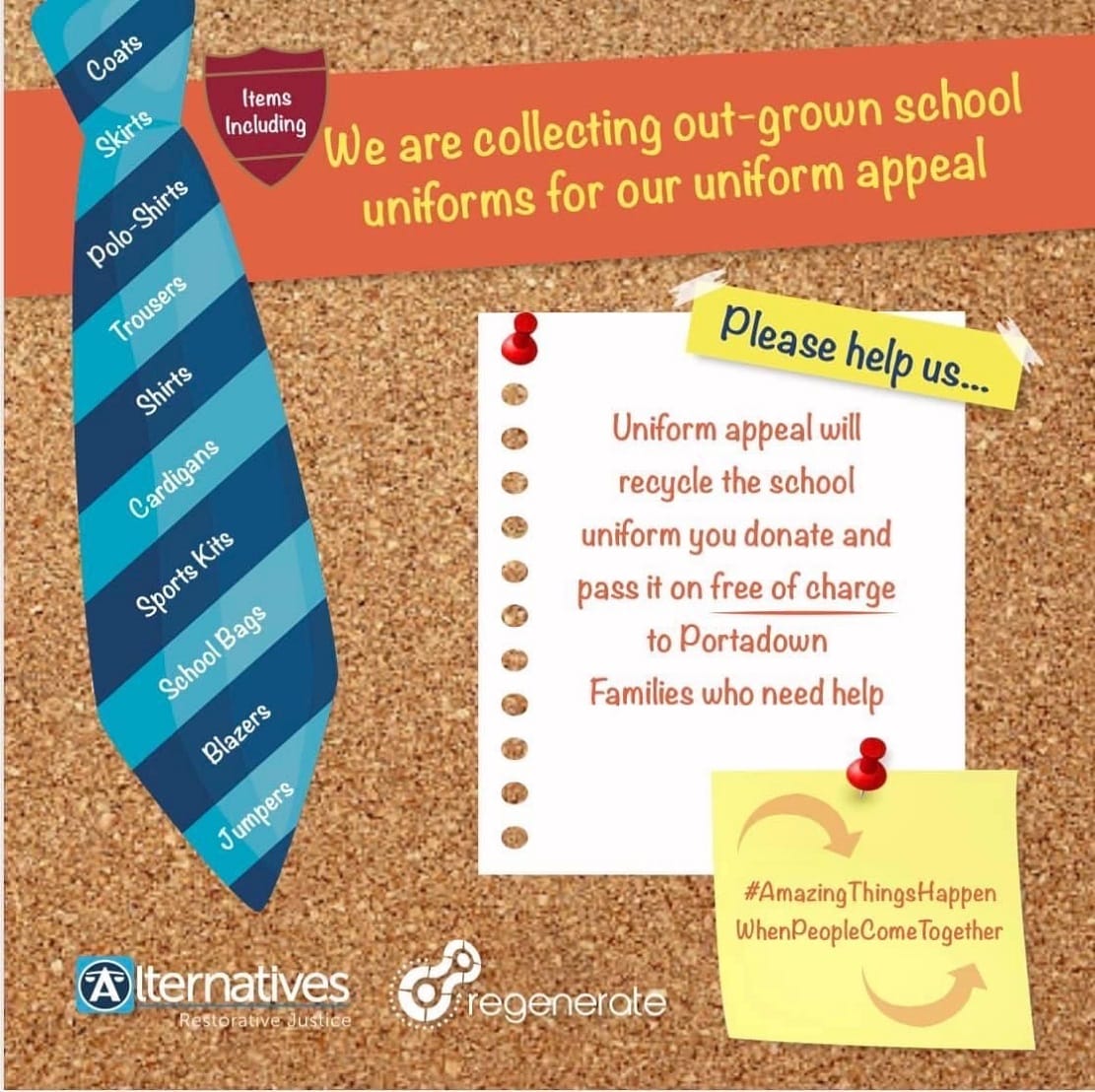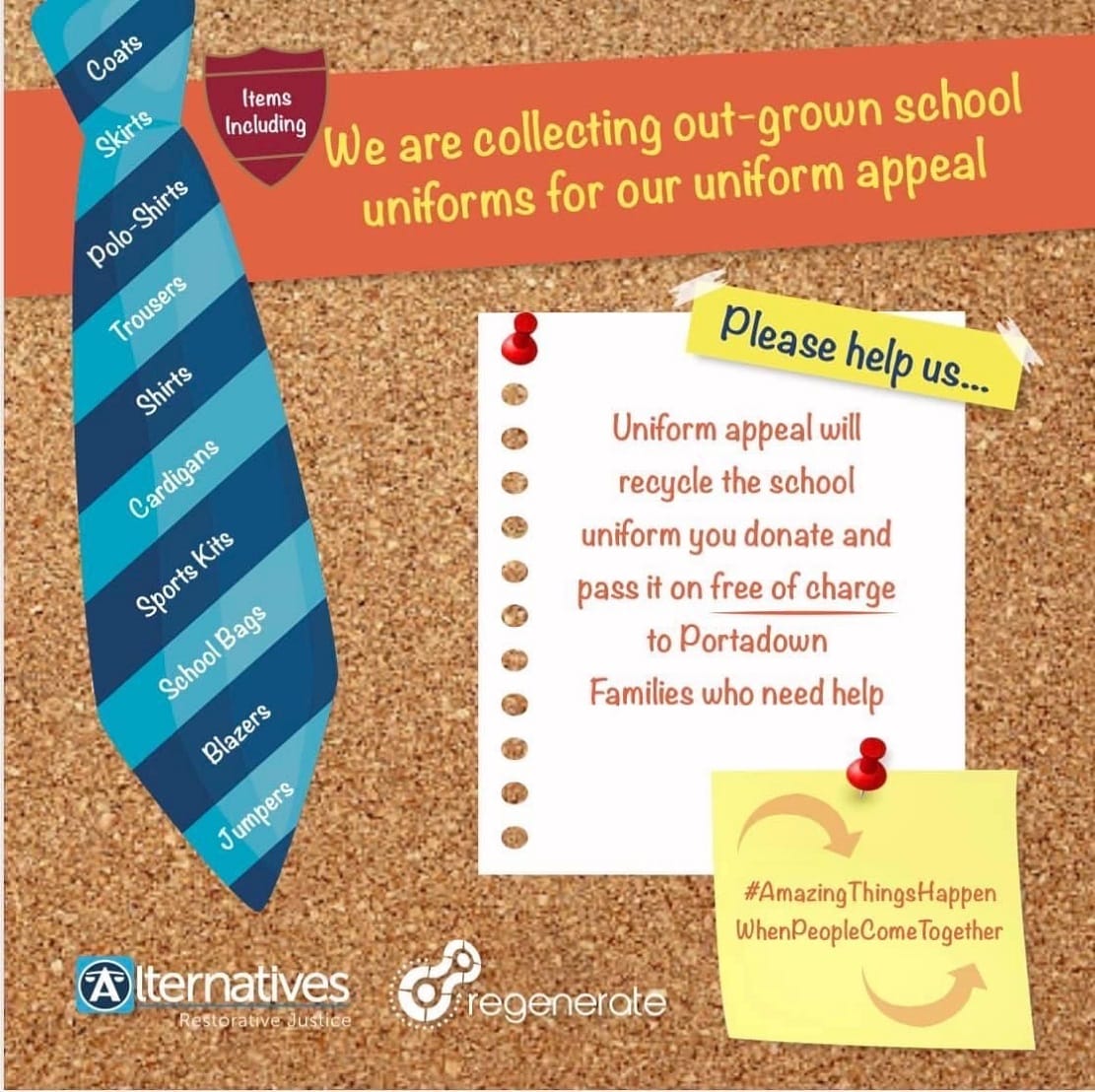 Sign Up To Our Newsletter