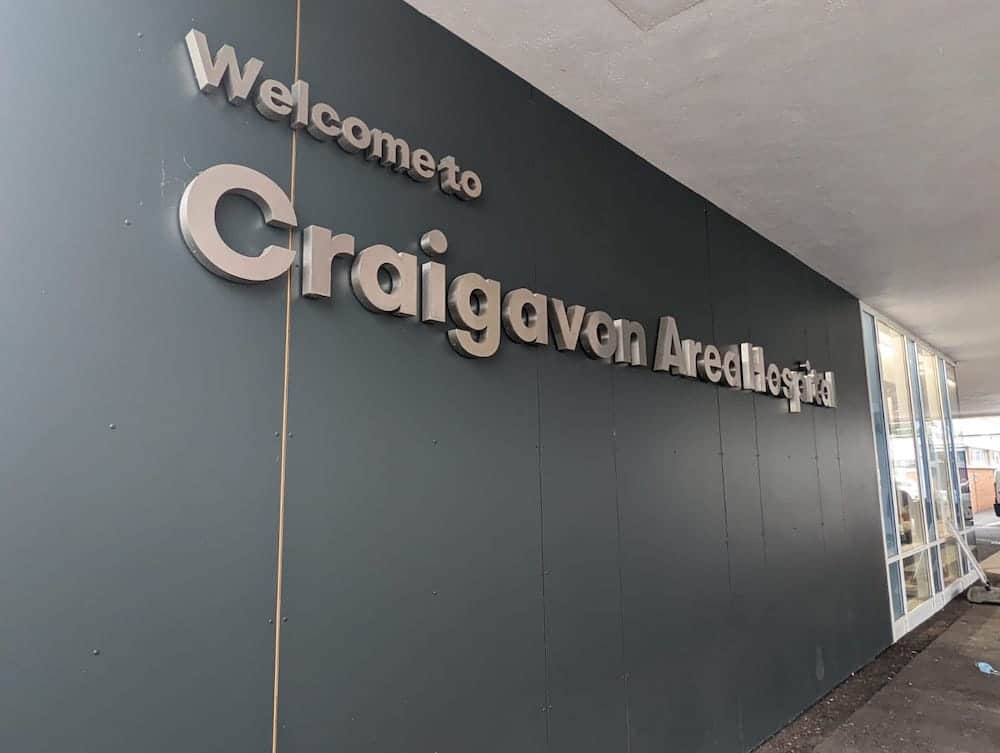 Plans have been drawn up for an extension to Craigavon Area Hospital.
The two-storey development – which will represent a significant investment – has been earmarked for the Ramone Ward.
Proposals by the Southern Health Trust have now been lodged with Armagh City, Banbridge and Craigavon Borough Council for consideration.
The Ramone Building, which has been used, among others things, as a Covid-19 isolation unit in recent times, has already undergone major changes in recent times, including the addition of consultation rooms.
The latest plans would see building work take place on a grass courtyard which links two existing wards.
It would involve the provision of 12 single bed wards with en-suite facilities.
There would also be a new fire escape staircase linking to the rooftop plant.
The proposals, if given the go-ahead, would see the number of staff on site daily increasing by two – from 18  to 20.
In all, it would mean a considerable extension to hospital facilities, providing additional floorspace of more than 5,600 sq ft.
The 12 new single bed-wards would be arranged over two floors, with six on each, as well as a staff base, storage, equipment area and dirty laundry room.
Before the Covid-19 pandemic began in 2020, the Day Clinical Centre was located to the Ramone Building, which was originally built as an isolation ward.
Within a week, the six-bed unit was painted and re-designed, whilst still ensuring all patients had their vital treatments.
As the last patient left on Thursday, March 5, at 5pm, all Day Clinical Centre furniture was removed to South Tyrone Hospital in Dungannon, and the unit transformed into an isolation ward, receiving its first patient on Saturday, March 7, 2020.
The proposals for the Ramone Building extension will now be advertised shortly.
Sign Up To Our Newsletter