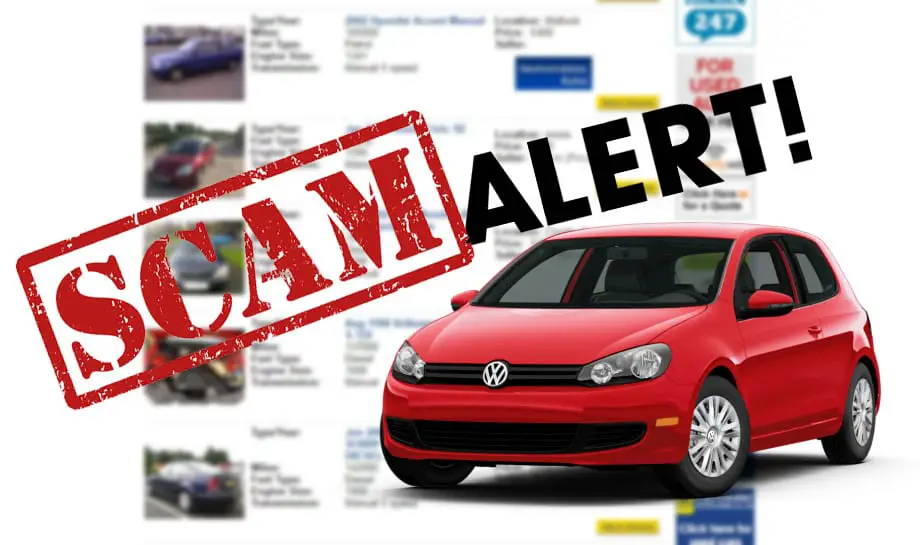 Two potential car buyers lost a combined £8,400 in a scam run through local newspapers and car sale websites.
Over the past few weeks advertisements have appeared for various vehicles at exceptionally keen prices.
The sellers have engaged in dialogue with prospective customers solely by text and email.
They claim to be selling their car privately having returned to Sweden after long term working in Northern Ireland and no longer wishing to own a right hand drive car.
Promises are made of a safe payment method and delivery through a third party logistics company.
Fortunately some of the intended victims who engaged with the seller became wary, terminated their dealings and phoned Consumerline to advise of their suspicions.
However, two consumers lost out when one paid almost £5,000 by bank transfer for a Ford Kuga, while another paid £3,500 for a Volkswagen Golf. Both individuals now find themselves having lost a sizeable sum of money and without a car to show for it.
In each case a link was sent to the consumers that opened up a specially created website for the fake logistics company.
This highlights how scammers are targeting unsuspecting people by using increasingly sophisticated and manipulative tactics.
No matter how good the bargain may seem, people should never part with money without seeing and dealing with a potential seller face to face and without seeing the car in question.
Bill Malloy, Trading Standards Service, said: "There is now a constant onslaught on consumers every day as scammers think up more ways of parting people from their money. Trading Standards Service advice is to stop, think and be sceptical. If something sounds too good to be true, it probably is. Don't be rushed into sending off money to someone you do not know, however plausible they might sound and even where an approach is personalised."
Consumers who feel that they are a victim of a scam or suspect a scam should contact Consumerline on 0300 123 6262 or alternatively log onto the Consumerline website at http://www.consumerline.org
Read more news:
The Apprentice: Meet the Newry woman hoping to secure £250k from Lord Sugar
Another instant millionaire ticket sold – but the hunt is on for the holder!
Serious accident involving lorry and two cars on outskirts of Armagh city
Debt collectors chasing eye-watering £200k in unpaid 'pay and display' fines
Permission granted for £350k poultry house in Armagh city
Police put on show explosive device as four charged in dissident investigation
Major disruption ahead as Armagh sewer works to start up again on the Mall
Trial opens for man and woman accused of Owen Creaney murder
Sign Up To Our Newsletter