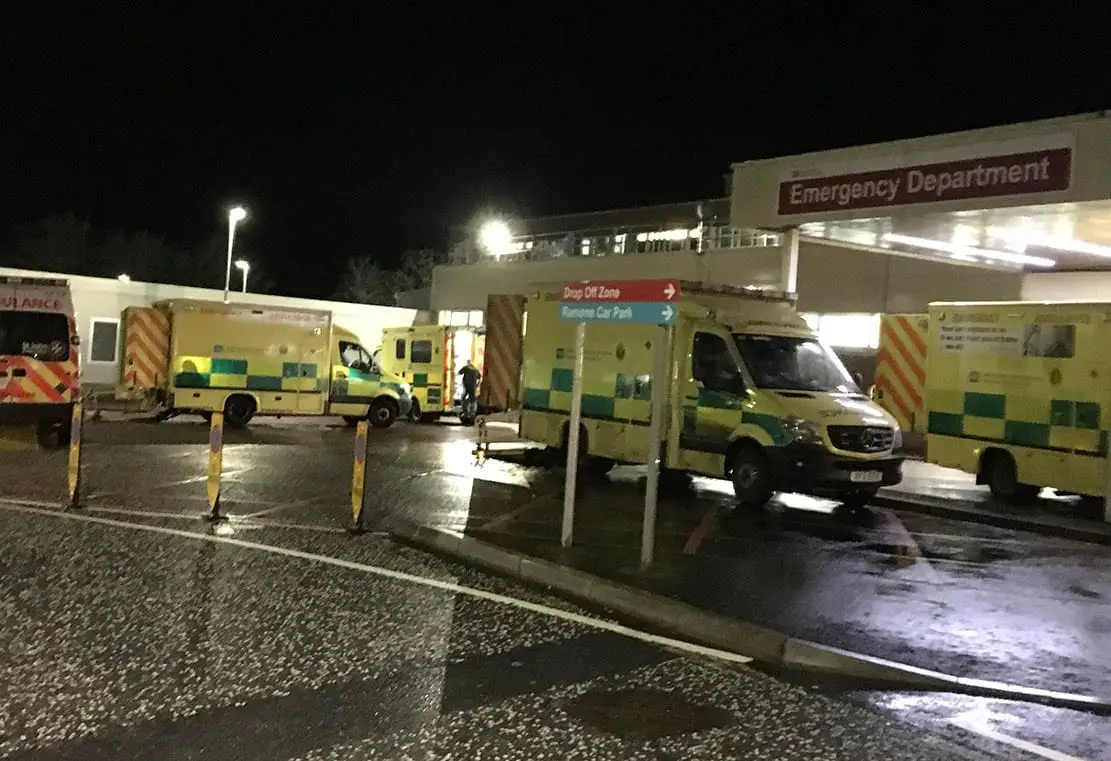 Two staff members in Craigavon Area Hospital's Respiratory Emergency Department (ED) have tested positive for Covid-19.
A number of other staff in the department have been sent home to isolate as a precaution.
A spokesperson for the Southern Health Trust tonight told Armagh I the staff members may have contracted the virus outside of the hospital setting.
"The Southern Trust can confirm that two members of staff who work in the Respiratory Emergency Department at Craigavon Area Hospital have tested positive for Covid-19," said the spokesperson.
"As a precaution, any other members of staff who have been in close contact with the confirmed cases are being tested and are currently at home isolating.
"At this stage it is understood that the infection may have transferred in a social setting and not within the Emergency Department.
"Staff in the Emergency Department wear full personal protective equipment when treating patients therefore we do not believe there is any risk to patients at this time."
Although the ED in Craigavon remains open the spokesperson said it is "extremely busy" and they are urging the public only to attend if there is no other alternative.
Earlier this evening, Newry and Armagh Sinn Fein MLA Liz Kimmins, commented: "I am led to believe that due to demands at Craigavon Emergency Department all ambulances will be diverted to Antrim Area Hospital.
"This is a deeply concerning development &further highlights the need for Daisy Hill Emergency Department to be reopened."
Mickey Brady MP, echoing his colleague's concerns, said: "We all understand the pressures that our Health Services are under.
"The immediate reopening of Emergency Services at Daisy Hill Hospital would I believe help alleviate some of those pressures."
However, the Southern Trust said a temporary divert is in place until 9pm this evening (Thursday) in order for them to help deal with the pressure, brought on by the current situation.
Sign Up To Our Newsletter