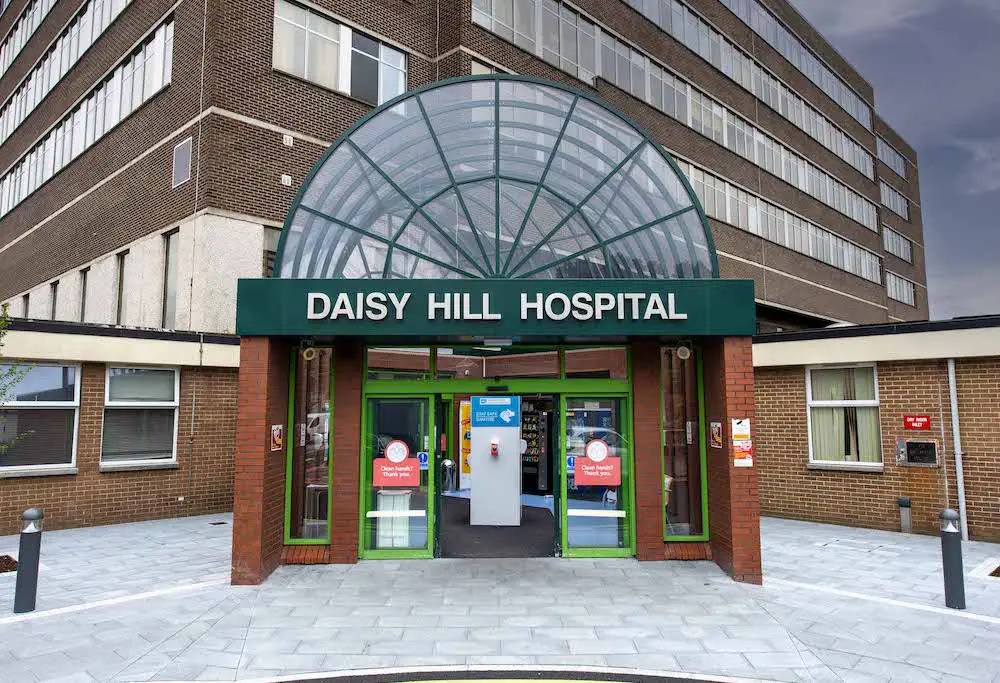 A staffing crisis has forced the Southern Health Trust into diverting all acute stroke patients from Daisy Hill Hospital in Newry to Craigavon for a second time this year.
The Trust was forced into this 'temporary' action back in February due to "unforeseen staffing issues".
However, following its monthly board meeting, the Trust has today outlined actions being taken to address significant challenges in medical staffing with its one remaining specialist set to leave.
Recruiting and retaining medical staff has been a major issue in Daisy Hill Hospital in recent years. The pressures have now escalated with increasing reliance on medical locum cover and a number of consultant medical staff ending their tenure at the hospital.
The Trust says these challenges are putting services at the hospital – such as respiratory and gastrointestinal (GI) inpatient medical provision – at risk, adding that every avenue is being pursued to protect services.
In addition, as there are insufficient substantive stroke consultants at Daisy Hill, the decision has been taken on patient safety grounds to again divert all acute stroke patients to Craigavon Area Hospital. This will come into effect from 9am on May 31.
Speaking at the monthly Trust Board meeting in Newry, Chief Executive Dr Maria O'Kane set out the challenges with medical staffing – across the Trust in some specialties and particularly at Daisy Hill Hospital.
Dr O'Kane said: "The regional and international shortage of consultants, difficulties recruiting specialist grade and junior doctors and the serious over-reliance on locum doctors are matters of great concern in meeting the demand for acute inpatient medicine and providing stable medical staffing cover in our medical wards.
"This situation is certainly not unique to Daisy Hill Hospital. The shortage of medical staff is extremely challenging in Northern Ireland, and indeed further afield."
Dr O'Kane added: "We continue to pursue every viable option to minimise the impact of this situation and stabilise our workforce.
"We are also working with other Trusts in Northern Ireland and the Department of Health to help us through this situation. A meeting will take place next week involving all Trusts to seek support to address these challenges. However, it needs to be recognised that medical staffing is already stretched across Craigavon area and other NI hospitals, so any support is likely to be limited. Our initial focus will be to stabilise staffing for the summer months in anticipation of a more permanent solution.
"Ensuring patient safety and supporting our staff will be absolute priorities. We are very proud of the care provided by our medical staff, who have been working in very difficult circumstances.
"We have also engaged Nuffield Trust to review acute medicine locally across our hospitals and using their recommendations to address the challenges, to support the development of services into the future."
Sign Up To Our Newsletter