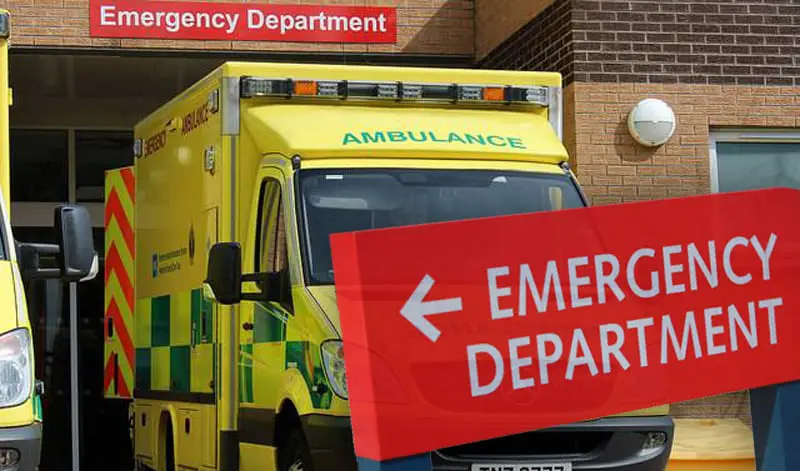 The Southern Health Trust says its service ran "as normal" over the weekend despite claims its Emergency Department (ED) was at "breaking point".
South Down MLA Sinead Bradley claimed that that the ED was "gridlocked" and that "there was no GP cover in Banbridge or Craigavon" on Sunday night.
She had been told that patients were being "moved around like dominoes" in a bid to find them beds.
"Over the course of the last 24 hours I have received reports from concerned front line staff in our local hospitals about the pressure on acute services," she said.
"They have described being forced to move patients around like dominoes to find any available bed.
"A&E services are completely gridlocked. It's my understanding that there was no out-of-hours GP in Banbridge or Craigavon last night, nor will there be any tonight.
"We are currently in touch with trade union officials and are in the process of contacting the trust to get to the bottom of this situation, which seems dire."
She added:  "We have nurses and doctors working to the point of exhaustion in our health service just to keep it afloat. But they can't keep treading water forever.
"We need strategic political intervention to advance the transformation plan and to deliver better outcomes for patients, their families and our staff.
"We can't go on much longer without the restoration of power sharing institutions to deal with this crisis."
However, the Southern Health Trust has defended its bank holiday service saying the emergency departments were "busy as would be expected over a bank holiday weekend and in line with the regional position".
A spokesperson for the Trust said: "The service (GP OOHS) has run as normal over the weekend. Base visits on Sunday night were available on other sites in the absence of a GP in Craigavon.
"The Trust is happy to respond to any concerns raised by public representatives, but not currently aware of any contact with Trust senior staff by the SDLP."
Sign Up To Our Newsletter