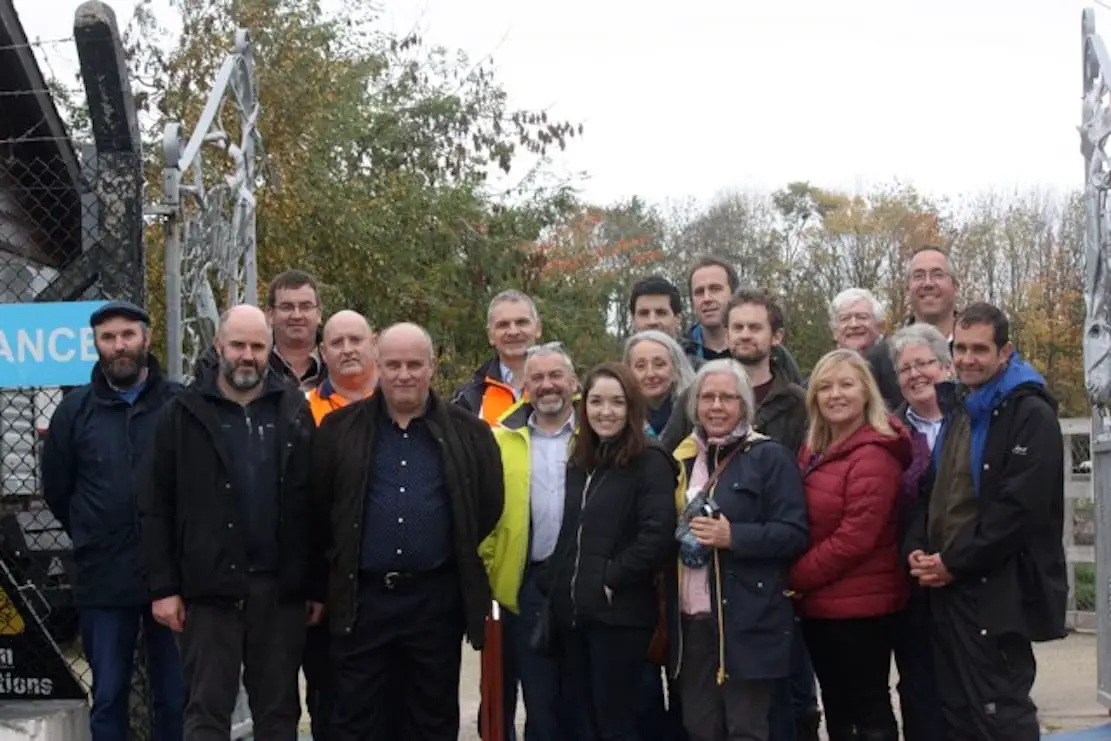 Tannaghmore Animal Farm is the only Rare Breeds Survival Trust approved Conservation Farm Park in Ireland – meaning the expertise of the staff who work there is second-to-none and the ideal people to learn from.
To this end, they recently played host to a study group from across Ireland including members of the Irish Rare Breeds Society, The Old Irish Goat Society, Fingal County Council, the Department of Agriculture, Food and the Marine, the Heritage Council and the National Parks and Wildlife Service.
The key areas the study group were keen to hear about were the conservation breeding programmes currently running at the farm as well as the education work carried out.
Farm staff gave the group a tour of the facility where they were able to see Irish Moiled, Dexter and Shetland cattle, Galway and Jacob sheep, the Farm's award winning Oxford Sandy and Black pigs and the large number of poultry and waterfowl. The Old Irish Goat Society members where particularly keen to see the herd of Bagot Goats, which are the first herd of this ancient breed in Ireland.
As an Armagh City, Banbridge and Craigavon Borough Council facility, farm staff work closely with the council's Conservation Department to reclaim species rich grasslands.
Grazing at the right level can benefit these grasslands and the rare breeds from Tannaghmore are being used to maintain Council owned and maintained lands, including Oxford Island National Nature Reserve.
The group visited Oxford Island as part of their tour to see the management of these conservation grazing sites. Here they heard how the cattle are used to manage various sites by grazing them at different times of the year to help create ideal habitats for rare flora and fauna like the Cryptic Wood White butterfly.
"We were delighted to welcome such a wide variety of organisations to our borough and for our fantastic staff to be able to share their expertise," commented the Lord Mayor, councillor Julie Flaherty.
"We are extremely proud of our farm at Tannaghmore and our staff have spent many years dedicated to the rare breeds there, building up an amazing assortment of wonderful animals and giving them the best care imaginable to help them thrive.
"They have whole-heartedly deserved the prestigious awards they have received over the years and I am thrilled that other, high profile organisations are looking to us to learn from our knowledge. That in itself is an remarkable accolade we should all be proud of and I know the visit was thoroughly enjoyed by
all who attended."
Sign Up To Our Newsletter