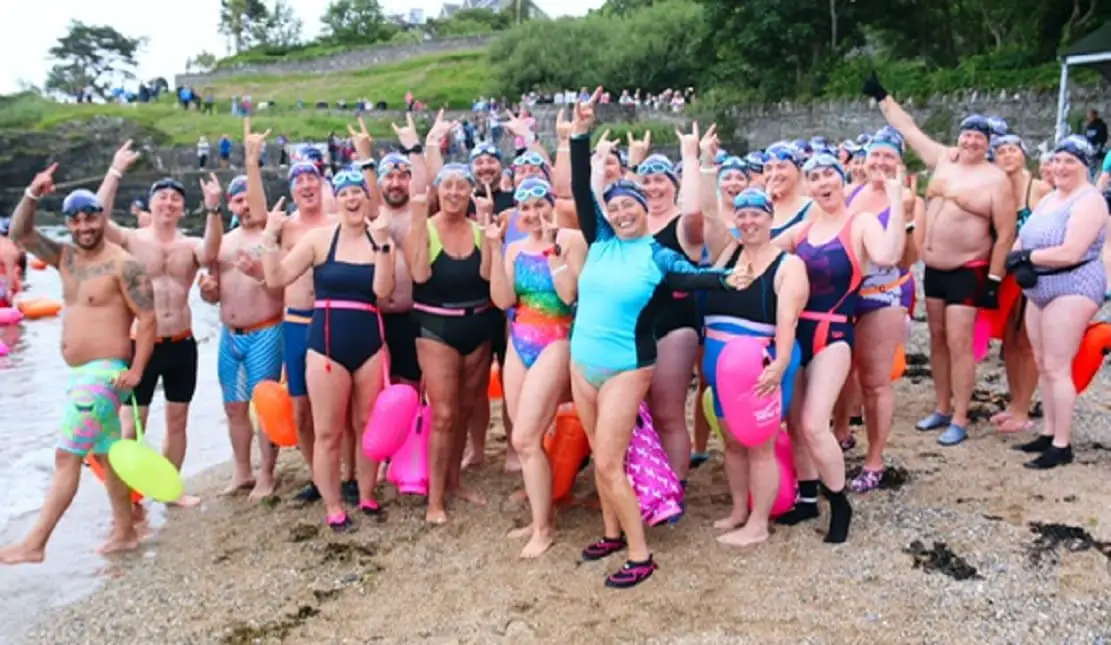 A group of Co Armagh swimmers braved the open waters of Bangor Bay on Friday night to take for the annual Pickie to Pier swim, and ended up returning with the top prizes.
Members of the Lough Neagh Monster Dunkers and Dots swimming and open water club, which trains in south lake in Craigavon, joined dozens of others for the event.
The swim covered an 800m course from Skippingstone beach beside Pickie fun park to the RNLI slipway at Bangor Marina.
Among the local contingent were 'first timers' Emma McConville, Chris Percival, Seamus Higgins, Louise Laverty, Mark Parnham and Charlotte Mulholland, all of whom had never taken part in an open water event before.
Portadown man Chris Judge, founder of the Dunkers and chairperson of Dots, said: "We had a few of the experienced swimmers there to help them get over their nerves and navigate them over the line.
"Our coach Dorothy Johnston was there like a guardian angel beaming with pride to see herself get over the line with them."
The event was won by junior Dunker Jessika Robson (16) – her second time winning it – with her sister Lucy taking second place.
There were great swims as well for club members Ree McConville, Ian Robson, Steph Lyness, Brian Uprichard, Leanne Prigent, Robina Myrtle, Linda Leckey, Cathy Devlin, Paddy (Pineapple) Montgomery, Diogo, Lee Wilson and the O'Neill brothers, Denis and Damien.
Said Chris: "This club is like a family to us and a lifesaver to many who are involved. As mental health is on the rise it is so important for these swimmers to have the opportunity to be part of a club and have these opportunities.
"This wouldn't be possible without having South Lake Leisure Centre in the mornings to train and be professionally coached by Dorothy Johnston, a Level 3 Swim Ireland and open water coach with over 45 years' experience."
Sign Up To Our Newsletter