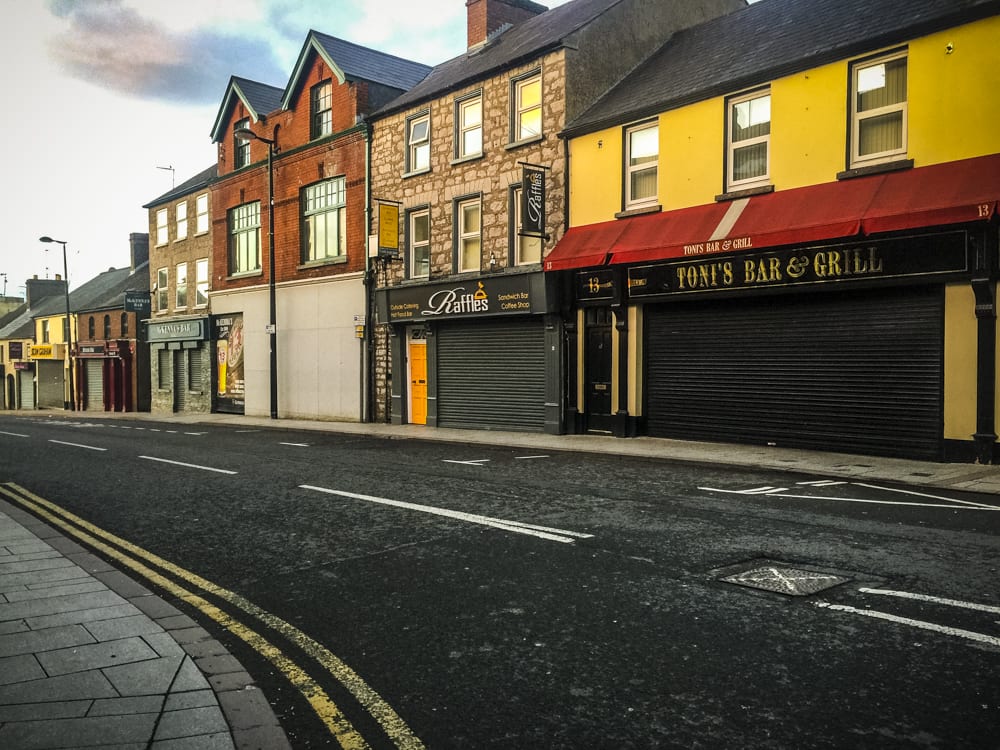 The fall-out from Covid-19 could see one in 10 people out of work as the borough lurches towards the biggest recession in a century outside wartime years.
The harsh forecast was laid out during the course of a meeting of Armagh City, Banbridge and Craigavon Borough Council's economic committee on Thursday night.
The council agreed to develop and deliver redundancy support programmes as a response to the impact on the local economy of Covid-19.
Statistics show that the number of claimants in March 2020 in this borough stood at 2,635 people – which is two per cent of the working age population.
The meeting was told of a huge increase in the number of job losses since Covid-19, in small businesses and on a larger scale, including Thompson Aero Seating, which in June announced up to 500 posts could go with the axing of 40 per cent of the workforce.
From March until April, the number of claimants had essentially doubled, up to 5,160 people or 3.9 per cent of the eligible population.
Another month and it had shot up to 6,317 – which is 4.7 per cent of the total working age population.
Now it has been revealed that as many as 10 per cent of the population could find themselves out of work post-Covid.
That equates to a figure of 13,436 people.
The Ulster University Economic Policy Centre estimates that Armagh City, Banbridge and Craigavon's Gross Value Added (GVA) is expected to fall by as much as 10.6% in 2020.
A report presented to the meeting said this would be a "major shock to the local economy and bigger than the recession of 2008-2009".
Sarah-Jane Macdonald, enterprise development manager at ABC Council, said: "Over coming months many challenges lie ahead for local businesses, employees and citizens in the borough.
"Officers have been working in partnership with statutory partners and colleagues in community development to identify actions to support our local economy and citizens at this time.
"The Organisation for Economic Cooperation and Development (OECD) recently reported that theUK economy is likely to suffer the worst damage from the Covid-19 crisis of any country in the developed world.
"By the end of 2021, the loss of income is predicted to exceed that of any previous recession over the last 100 years outside wartime, with long-lasting consequences for people and businesses.
"Coupled with the phasing-out of the Job Retention Scheme over the coming months – due to end in October – it is clear there are many challenges ahead for local businesses and citizens.
"In the borough many sectors have been negatively impacted including hospitality and retail with manufacturing at high-risk due to its high concentration in the borough.
"Currently the council area has the highest number of redundancies as a result of the recent Thompson Aero redundancy announcement."
In response to a question from Ulster Unionist Councillor Sam Nicholson, the enterprise manager told Thursday night's meeting that a redundancy clinic had taken place just last week in the form of a live webinar to assist those facing the loss of jobs at Thompson Aero Seating.
The council is moving to seeing existing services "realigned and reorganised" across economic and community development.
Ms Macdonald said: "The council aim is to ensure that in the present circumstances the borough is resilient and able to withstand further economic shocks.
"Council's role at this time is essential in providing leadership, a stable support and a strong foundation for assisting businesses."
On the proposal of SDLP Councillor Mealla Campbell – seconded by Ulster Unionist Alderman Jim Speers – councillors agreed that officers should lead in the development and delivery of redundancy support programmes.
Support your local news...
We have always been free to our readers and will continue to remain so but your contribution, however big or small, will help us remain independent while allowing us to bring you more of the news you want to read right across our two boroughs.
Your support is invaluable – thank you.