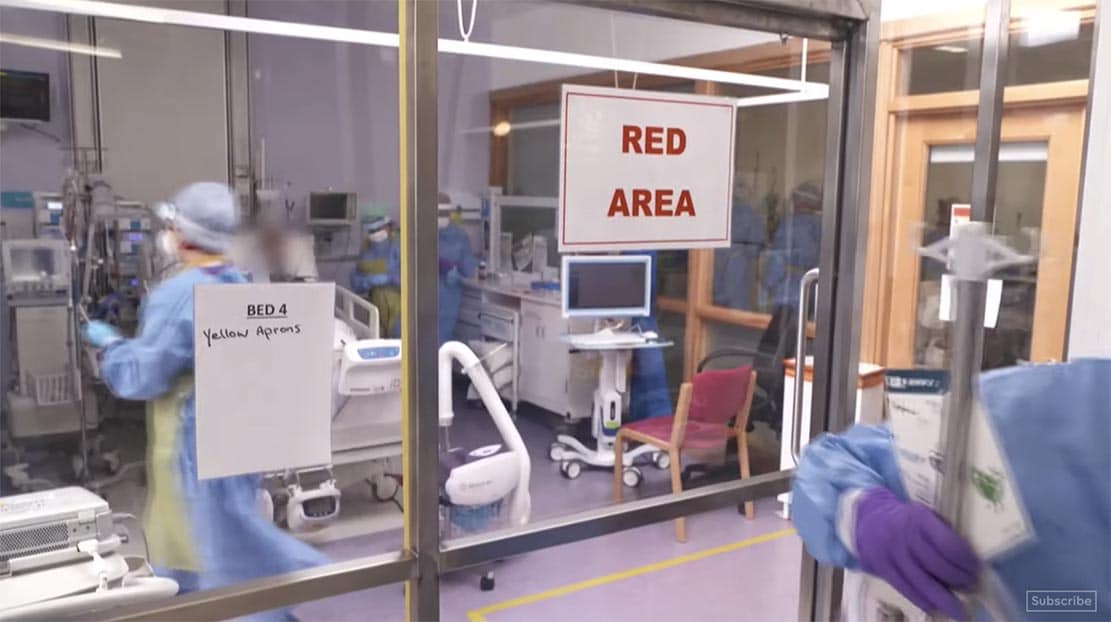 Staff at Craigavon Area Hospital have been described as 'earth's angels' by one woman who battled bravely against Covid-19.
Deborah Davis was wheeled out of the hospital thanks to the weeks of unwavering help and support from doctors and nurses there.
Her story is revealed in a new Channel 4 News mini series, after they were given unprecedented behind-the-scenes access to the hospital, which has been designated as frontline in Northern Ireland's fight against the pandemic.
Ms Davis spoke of her terror and how "without a shadow of a doubt I'd be dead without these people".
For two days, Channel 4 News went around the hospital, speaking to staff and observing in a hard-hitting mini series.
The first stop was the Covid Intensive Care Unit where the "sound of survival" was hearing a man breathe on his own independently for the first time in a fortnight.
The series, created by journalist Paraic O'Brien, hears how the nurses and doctors have become a stand-in family for those who cannot have loved ones by their side.
Ward Sister Victoria Burnett says no-one on her ward passes alone – "there's always one or two members who sit with them".
Watch the first part here:
Sign Up To Our Newsletter