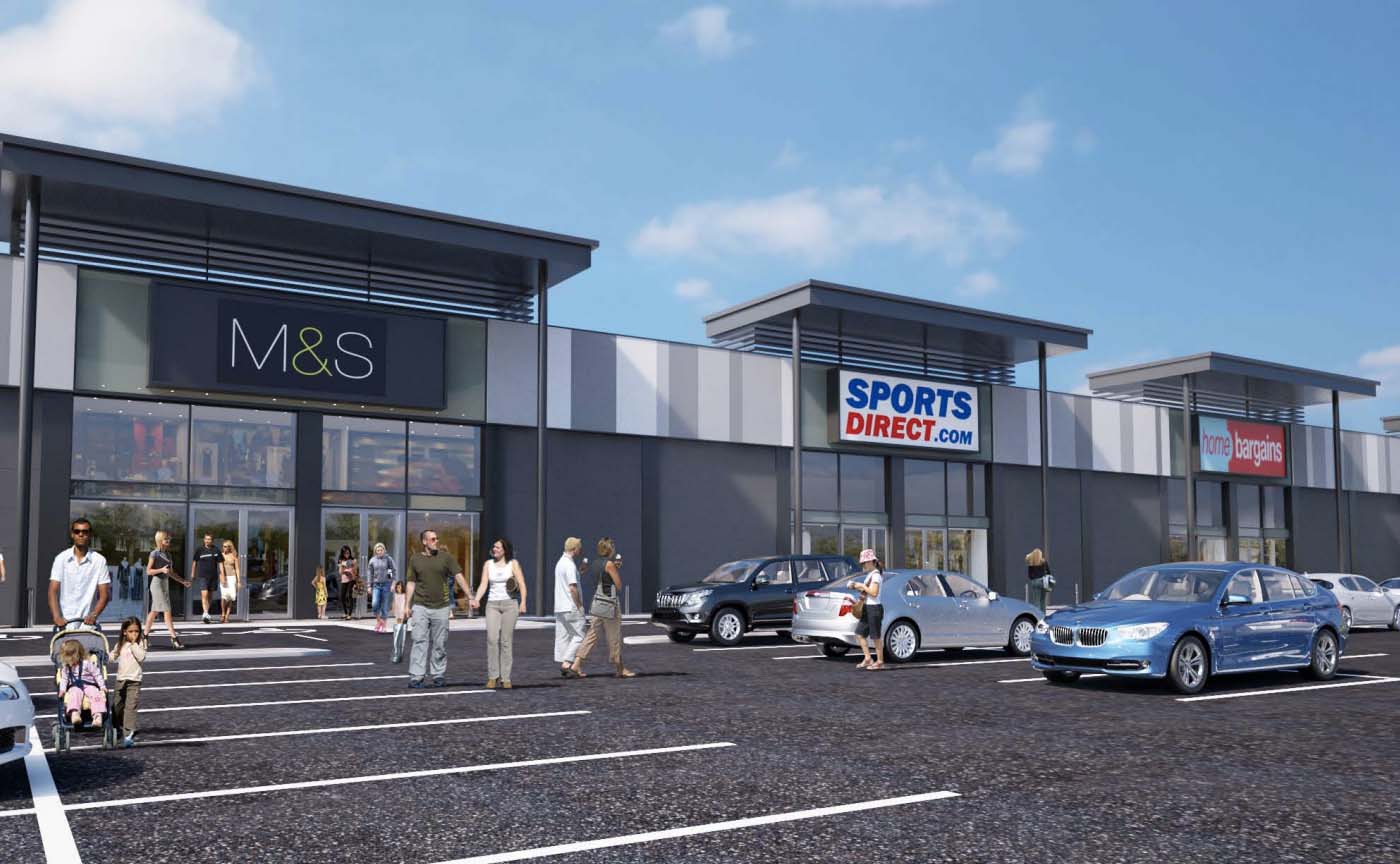 Sports Direct is planning to open a massive store as an anchor tenant for a major new Co Armagh retail park, Armagh I can exclusively reveal.
The leading retailer has signed up to take one of the four units planned as part of the Marlborough Retail Park development in Craigavon.
And it may just be the start of things to come – with future phases expected to add more big name retailers on site.
As we previously revealed, the former B&Q store will be the focal point for the new retail park.
In addition to Sports Direct, Armagh I can also reveal that Starbucks will be opening too.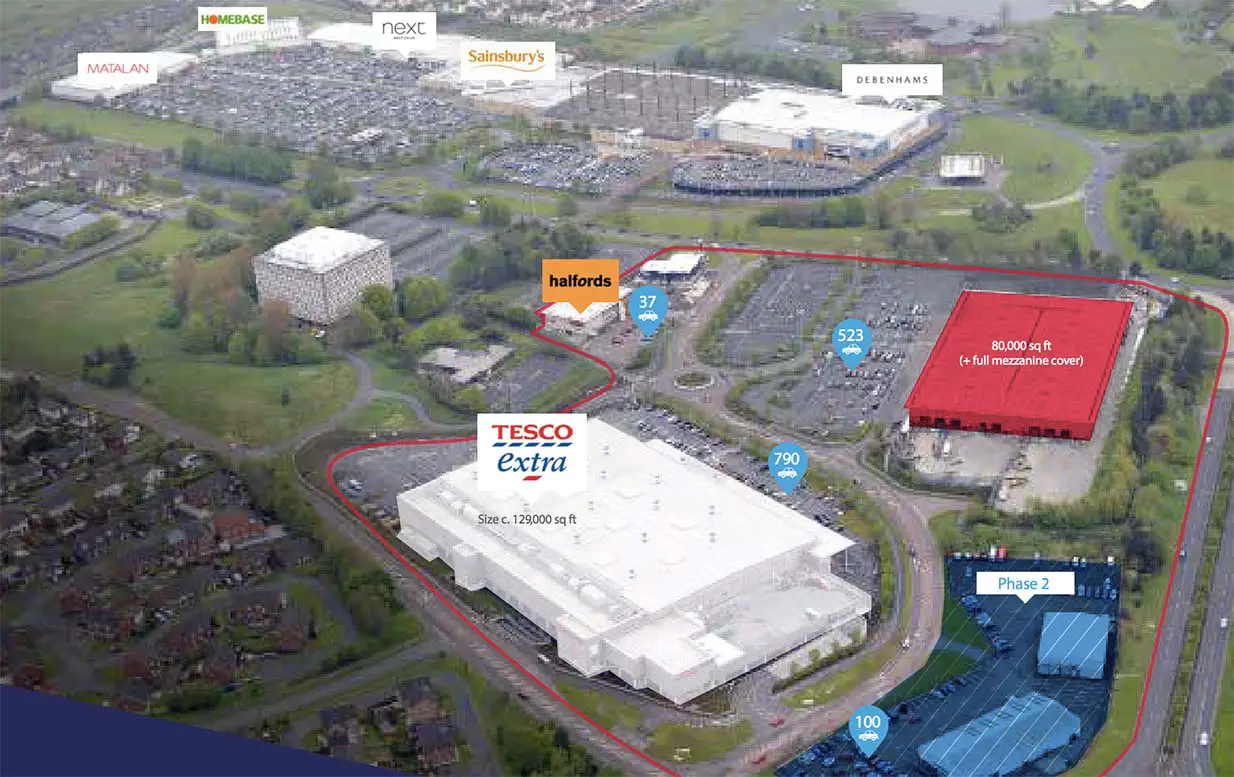 B&Q closed in 2016 with the loss of some 50 jobs.
But this major redevelopment is expected to bring hundreds of new positions – when running at full capacity – in its place.
Already Marks & Spencer has confirmed it will open a Simply Food outlet and create in the region of 80 jobs alone.
Read more: Up to 80 new jobs as Marks and Spencers confirms Co Armagh opening
It is one of four units – with a collective total of 80,000 sq ft – which are being developed side by side.
It is hoped that Marks & Spencer – which celebrates 50 years in busniness this year – will open to the public in 2018.
The biggest of the four units will now house Sports Direct – next door to M&S.
The retailer has undergone major investment in recent years, with the redevelopment of larger stores following its take-over of the Irish-owned Heatons.
Revelations that Sports Direct is coming to Craigavon could spark healthy competition.
Less than two weeks ago, Intersport opened its new flagship store – the first of its kind in the UK – at the neighbouring Rushmere Shopping Centre, which sits less than half a kilometre from this new development.
Negotiations are understood to be ongoing and a major drive is now underway to fill the remaining two units, each in the region of 20,000 sq ft, ahead of completion next year.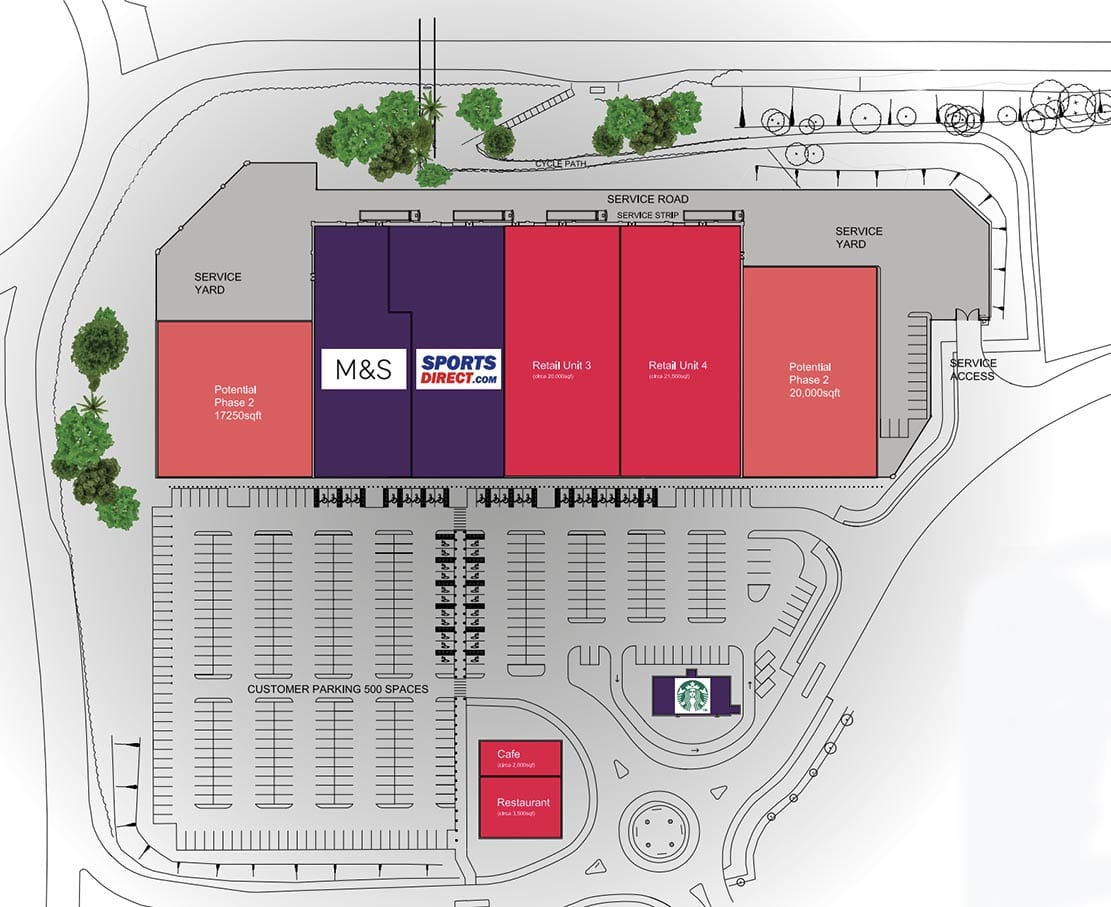 The new retail park will also have THREE cafe/retaurant units, with a total of 7,500 sq ft.
One of these – a 2,000 sq ft stand alone unit – has already been agreed and pre-let to the world's leading coffee chain, Starbucks.
It is also expected that future plans will see additional shop units added for leading retailers which would almost double the size of the initial park.
Proposals are likely to follow for two further units – with a total of 37,250 sq ft – to be built either side of the four initial shops.
Overall, the development – which sits adjacent to the massive Tesco Xtra and Halfords premises – will be serviced by more than 500 car parking spaces.
The news will be a further boost for the borough.
It comes after Armagh I recently revealed plans – and subsequent approval – for a massive anchor outlet by The Range at the ailing Meadows Shopping Centre in Portadown, which will also create in excess of 60 jobs.
Read more: Ambitious plans to bring vacant Co Armagh retail park back to life
Sign Up To Our Newsletter