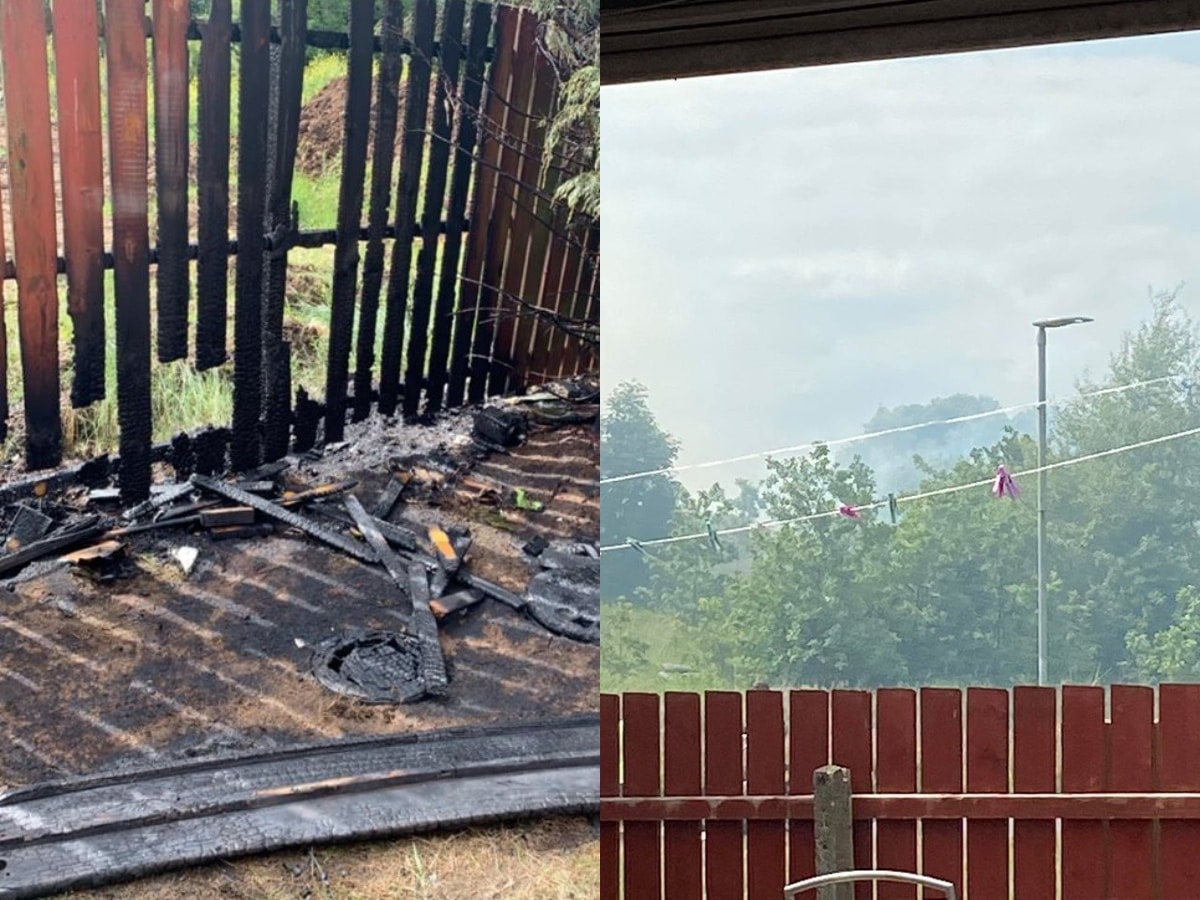 There have been a number of reports of deliberate fires being set in the Craigavon area in recent weeks.
But it all took a more sinister turn over the weekend when a fire was lit beside a fence just yards from an oil tank.
Earlier today, plumes of smoke could been seen billowing above the Rathmore area – fire crews again sent to tackle that incident.
These acts have been condemned by local representative who have appealed for those involved to stop; they have started engaging with the relevant agencies to tackle the issue.
Speaking to Armagh I, Sinn Fein councillor Catherine Nelson said she wanted to directly address those involved in the "reckless lighting of fires" in the Craigavon area.
"This needs to stop before lives are lost and before those involved end up with a criminal record," she said.
"In a more sinister development this weekend a fire was lit close to an oil tank . This could have resulted in a loss of life.
"Those involved are committing serious acts of arson, criminal damage and trespassing. If caught this will follow you through to adult life impacting on job prospects and your ability to travel.
"At a time when our emergency services are under pressure this is an unwelcome distraction. I have now engaged the relevant statutory agencies with a view to tackling this. If you are involved in this this is a direct appeal to stop and to stop immediately."
SDLP councillor Thomas Larkham told Armagh I there are similar incidents every year.
"It has not been as bad as this with the schools closing early and the good weather," he explained.
"While this might be a bit of craic and a bit of fun for people, getting the fire brigade out, this can turn nasty very quickly. They are putting themselves in danger and others.
"I have seen some of the remains of gorse fires lately and they really are field-wide. It is not your normal grass verge now.
"Those involved need to wise up, it is not a game. I would ask anyone with influence to use that influence to teach those involved the dangers of fire."
Sign Up To Our Newsletter