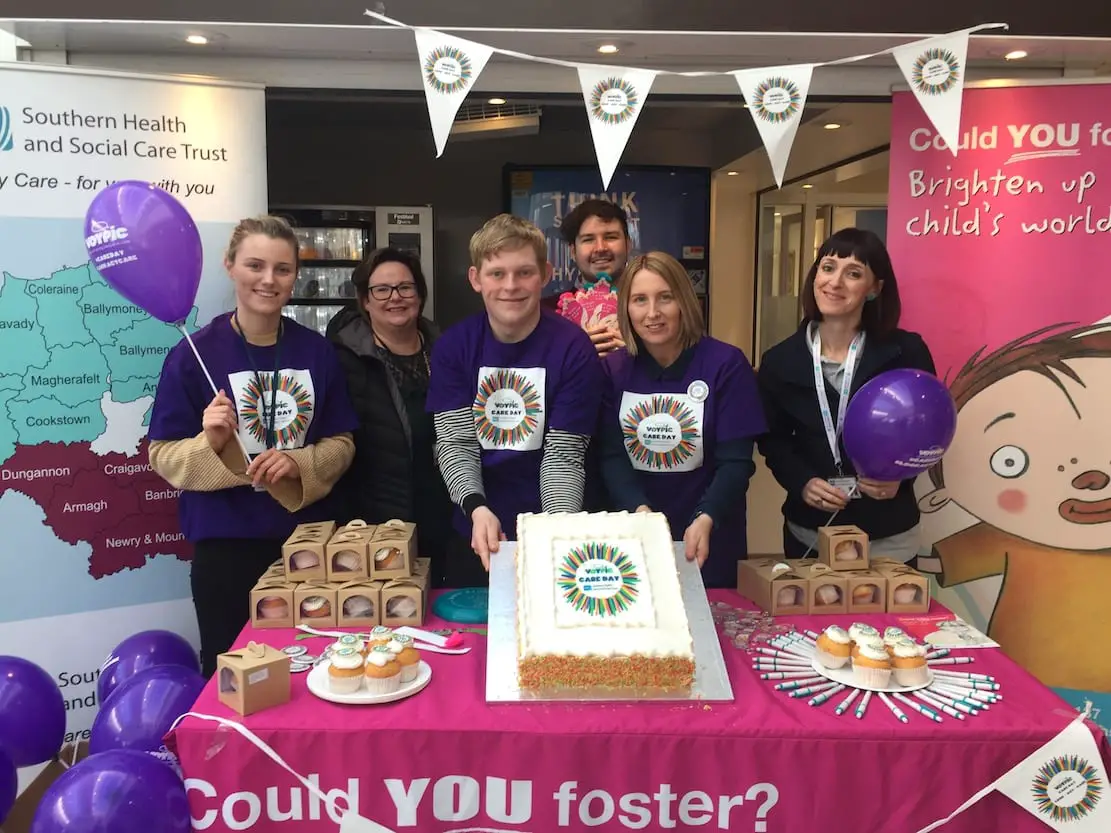 The Southern Trust had information stands displayed in Craigavon and Newry this week to celebrate Care Day NI, an event co-ordinated by VOYPIC (Voice of Young People in Care) on February 16.
Care Day NI offers an opportunity for Health Organisations to raise the profile of children in care and care leavers, and allow young people to highlight their positive experiences.
Children and Young People's Services across the Trust celebrated stories of success, promoting care and sharing experiences, through information stands which were hosted by young people from the 16 Plus Service.
The stands were held in Craigavon Area Hospital and The Quays Shopping Centre, Newry.
The Southern Trust's Director of Children's and Young People's Services, Paul Morgan, was delighted with the efforts to celebrate the national event.
He said: "We are proud of all of our young people and delighted that so many of them have participated in promoting Care Day.
"We hope that when local people hear the positive experiences of our young people and the difference that a foster carer can make to their life that they may consider finding out more."
If you are interested in becoming a foster carer, the Family Placement Team would love to hear from you on Tel: 028 3833 7181.
Click here to find out more about Care Day.
Sign Up To Our Newsletter