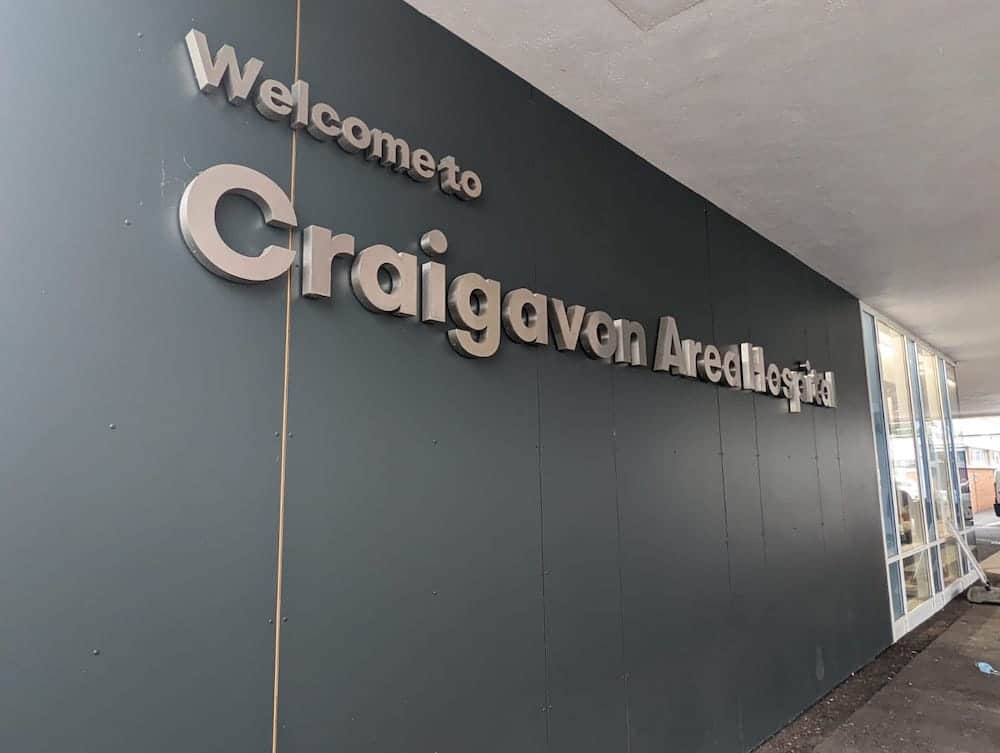 The Southern Health and Social Care Trust has this evening (New Year's Eve) issued an urgent appeal for available nurses for the emergency department at Craigavon Area Hospital.
Taking to social media, the Southern Health and Social Care Trust, said: "We ask if any nurses are available to work this evening/overnight in our Emergency Department at Craigavon Area Hospital to please contact Patient Flow. Thank you."
It comes in  two weeks after the Department of Health issued a statement saying they were 'extremely concerned' over the continued strikes.
Speaking earlier this month, a spokesperson for the Department of Health said it "fully understands the frustration and deep concern of staff across health and social care, who have worked in extremely challenging circumstances over the last three years and continue to do so".
A day prior to the Department's statement, the Southern Trust announced that a public consultation on the future of emergency general surgery will take place early in the New Year.
The move – agreed at a special meeting of the Trust Board on December 13 – is in response to ongoing difficulties and staff recruitment to deliver the service.
Speaking at the time, Chief Executive of the Trust, Dr Maria O'Kane, said: "We are currently exploring possible options on how we can meet the standards in the Southern Trust, to ensure the best outcomes for all patients who need emergency general surgery.
"A proposed permanent solution for emergency general surgery will be shared for public consultation early in the new year."
Earlier this week, the Southern Trust said its emergency departments in Craigavon and Daisy Hill Hospitals were extremely busy. Now, the Southern Health and Social Care Trust have issued an urgent call for staff to work this evening at Craigavon. If you are a nurse and available to work, please contact Patient Flow.
---
Department of Health 'extremely concerned' as strikes continue
Health workers in Craigavon brave freeze and take to picket lines in pay strike
Local hospital and health centre pickets confirmed for Monday as nurses go on strike
Claims deceased patients left lying in wards and corridors overnight in Craigavon Hospital
Sign Up To Our Newsletter