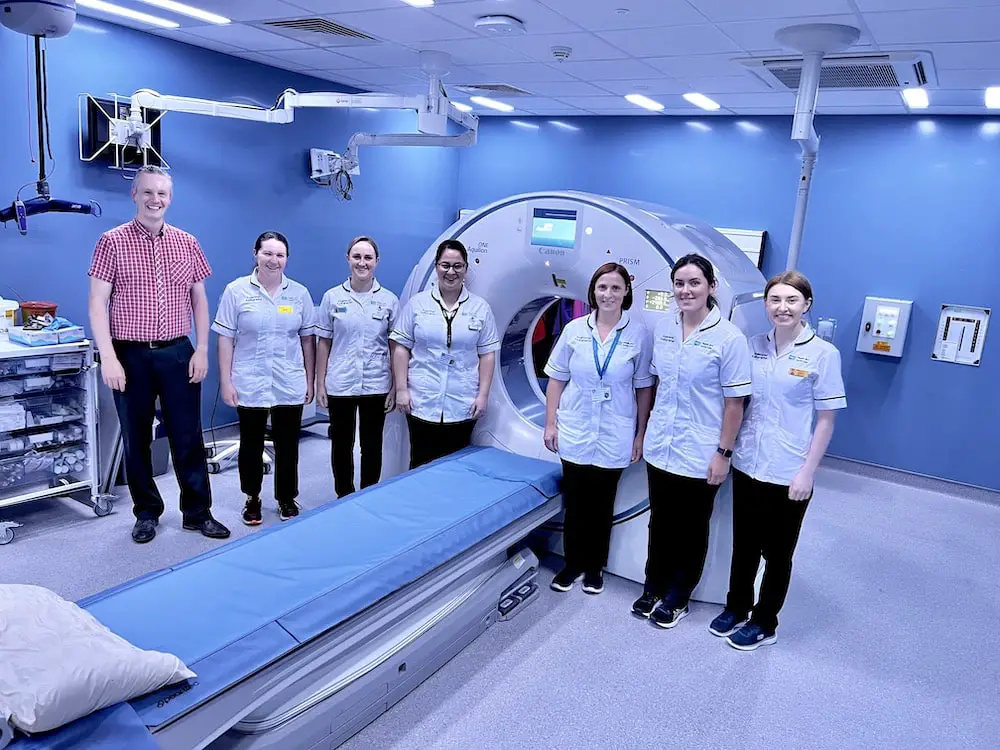 The Southern Health and Social Care Trust has introduced the very latest AI (artificial intelligence) technology in helping to identify the most suitable treatments for stroke patients.
Already used throughout the UK and Ireland, 'Rapid AI' was first introduced to Northern Ireland by the Royal Victoria Hospital and is now being rolled out to other hospitals including Craigavon Area and Daisy Hill, as part of a regional pilot.
Stroke is a serious life-threatening medical emergency that happens when the blood supply to part of the brain is cut off. Always phone 999 with suspected stroke symptoms.
The Southern Trust has a multidisciplinary team of medical, nursing, diagnostics and allied health professional staff, supporting diagnosis, acute treatment and rehabilitation of stroke patients across hospital and community services.
The introduction of Rapid AI is a very welcome benefit to their service as Dr Patricia McCaffrey Divisional Medical Director of Older People Services explained: "Thrombectomy and thrombolysis treatments can restore blood flow and significantly reduce the severity of disability from stroke. About 15% of patients with stroke are eligible for the clot busting drug thrombolysis. Latest guidance recommends that treatment is started as soon as possible within 4.5 hours of onset of symptoms and in some circumstances, it can be of benefit within six hours.
"Around one in 10 patients are suitable for thrombectomy clot removal which can be performed within a longer timeframe, with some patients being eligible up to 24 hours.
"Identifying appropriate treatments for those patients who arrive with us outside of the typical time window requires advanced imaging which previously involved a transfer to the Royal Victoria Hospital. Now Rapid AI aids us with this diagnosis locally, helping us to identify more patients who may benefit from these hyper acute treatments."
Trudy Reid, Director of Medicine and Unscheduled Care for the Southern Health Trust added: "We have a very dedicated stroke team, who despite our continued workforce challenges continue to develop and improve their services to ensure that patients receive the very best outcomes and chances of recovery following an acute stroke.
"With the expert support of our CT scanning team, we are delighted to now offer this very latest technology which will help to improve patient safety by assisting specialist stroke colleagues to give a quicker, more precise diagnosis, enhancing overall patient experience.
"It is absolutely vital to phone 999 in the first instance if you or someone else is showing stroke symptoms, to ensure timely access to appropriate treatment."
Sign Up To Our Newsletter