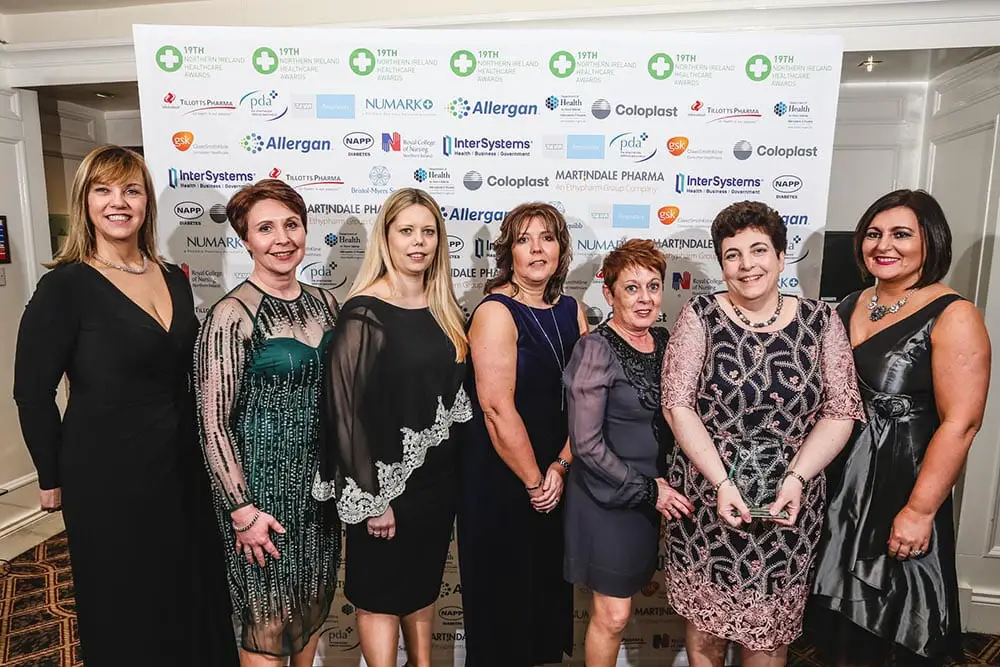 Health Professionals from the Southern Health and Social Care Trust have been recognised amongst the best in Northern Ireland at a recent Healthcare Awards ceremony.
The Northern Ireland Healthcare Awards, now in their nineteenth year, recognise projects and professionals that set the benchmark for industry excellence and make a real difference to patients' lives.
There were twelve awards in total up for grabs with a number of new titles unveiled for 2018.
The newly added category 'Intimate Care Clinical Nursing Team of the Year Award' went to the Southern Trust Specialist Continence Team (main picture) for leading a project which established an in-reach case finding pathway for patients with indwelling urinary catheters whilst the award for 'Innovations in Atrial Fibrillation Management' was presented to Kay Carroll and the Direct Current Conversion Service Team from the Southern Trust.
Ruth Hall and the Inflammatory Bowel Disease Team for the Trust also received a runner-up prize at the prestigious award ceremony for the 'Innovative Developments in the Management of Inflammatory Bowel Disease' category.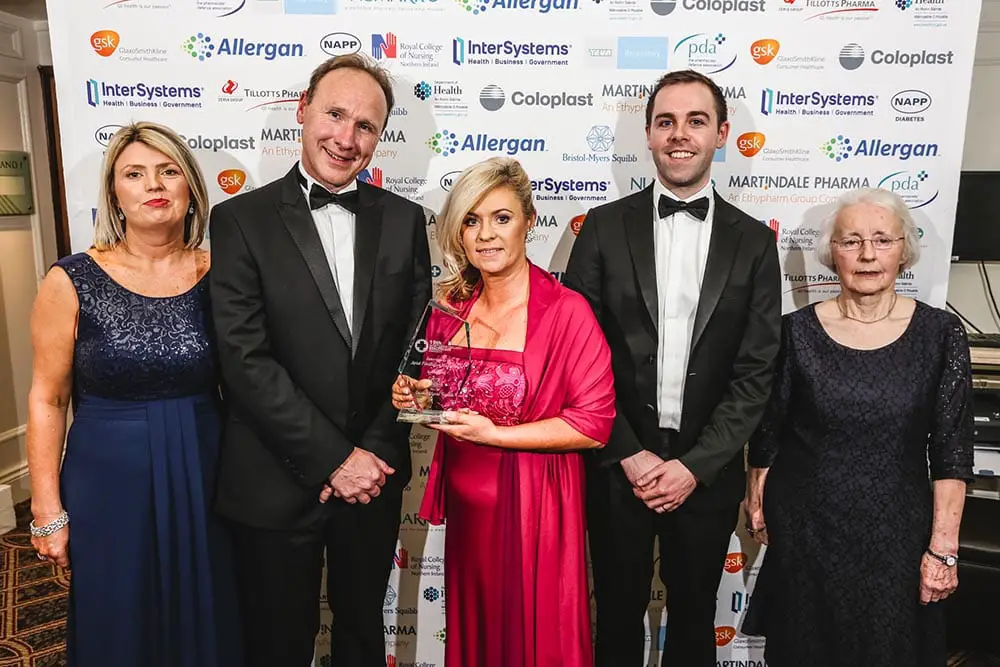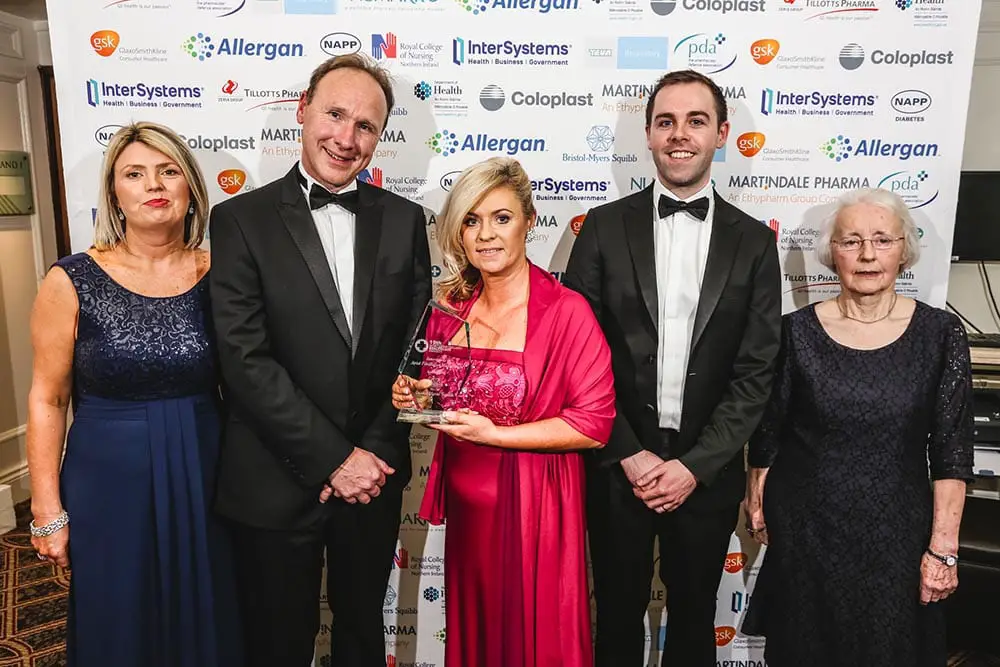 Congratulating all the shortlisted and winning entrants, Melanie McClements, Director of Older People and Primary Care Services said: "I am delighted that the excellent work of the staff from right across the Trust has been recognised at a regional level.
"We wish to congratulate all those involved for their hard work in developing such innovative services
which help improve the lives of so many local people."
Sign Up To Our Newsletter