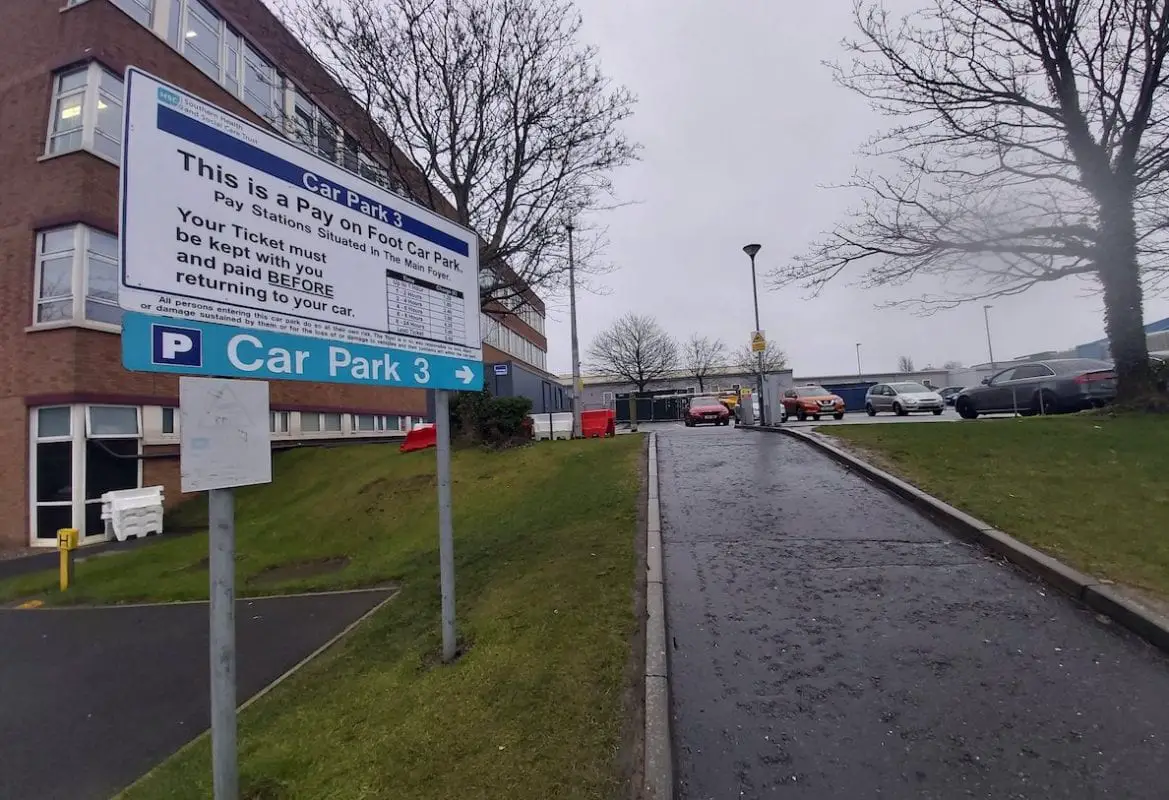 Car parking charges at Craigavon Area Hospital for all health staff should be scrapped.
That's the view of Craigavon councillor Thomas Larkham, who said the Chief Executive of the Trust "should do the decent thing" amid the coronavirus pandemic.
Councillor Larkham was making the call just after the Department for Infrastructure this evening (Tuesday) announced plans to suspend all on-street and off-street parking enforcement, as well as on street parking charges.
The Department did however state that they will continue to take action where illegal parking is unsafe or blocking access to emergency or essential services.
Tonight, councillor Larkham stated: "Words cannot describe the deep appreciation of the huge efforts and sacrifices all the NHS/ NIAS staff are making to protect and save lives in this current crisis.
"These people from the paramedics, consultants, doctors, nurses, healthcare support workers, cleaners, porters, catering, admin and clerical staff to name but a few – are all on the front line, working around the clock and risking their lives to save those suffering from Covid-19.
"None of them should have to pay to park and be left out of pocket.
"I am calling on the Chief Executive of the Southern Trust and Department for Health to do the decent thing and scrap parking charges for staff at Craigavon Area Hospital now.
"If they can do it in Belfast they can do it in Craigavon."
Sign Up To Our Newsletter