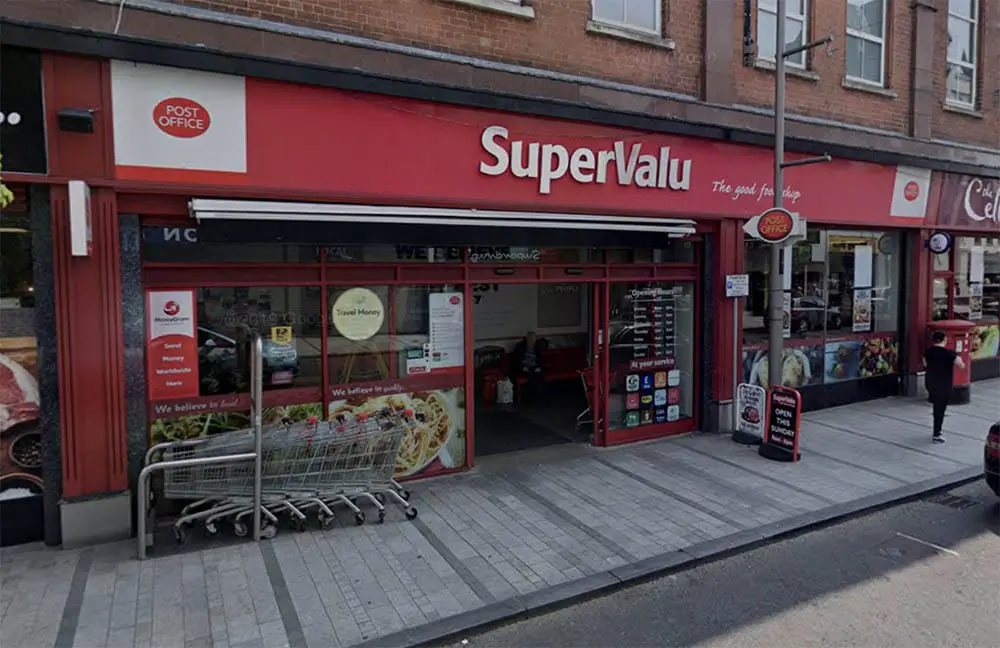 A Craigavon man who bit a constable's thumb breaking skin following his arrest for disorderly behaviour has been sentenced to six months in prison.
Court heard that the 29-year-old later apologised stating: "I have never done anything like that before."
Craig Johnston, of Gilpin Park, pleaded guilty to disorderly behaviour and assault occasioning actual bodily harm at Newry Magistrates' on Wednesday, via videolink from Maghaberry.
Prosecution outlined that on January 29, at 4pm, police received a report from staff at SuperValu on Hill Street in Newry, regarding a male who had become abusive after an argument over a bottle of wine.
Officers arrived to find the defendant outside the store, shouting about being accused of stealing and claiming he had been given the wrong change.
As police went to speak with the owner, Johnston continued to shout and this continued despite being warned with a crowd of children nearby.
The defendant was arrested and cautioned for the offence of disorderly behaviour, making an incoherent reply.
Johnston continued to act erratically, and he was conveyed to custody he attempted to choke himself with his own hands, the handcuffs, the seat belt and clothing.
Once in custody, a constable went into the defendant's cell to remove his shoes but he became aggressive and had to be restrained.
During this, Johnston bit the constable on the left thumb, breaking skin through a pair of medical gloves.
Later when spoken to, the defendant said he wished to apologise to the officer stating: "I have never done anything like that before."
Defence barrister John McCann said: "This all started over a payment in a shop. He was warned about his behaviour but this continued as he was incensed that he had been wronged.
"He was highly intoxicated at the time. The assault on the constable was inexcusable. He was just going about his work and luckily the injury was not as serious as it could have been."
He continued: "In the cold light of day, as your worship has heard, he did apologise for his actions and commented that he has never done anything like this before.
"He has been in custody on remand since April 28, that is five months, the equivalent of a 10 month sentence."
District Judge Eamonn King stated: "The issue appears to be Mr Johnston and his problems with alcohol. Until he sorts that out he will continue to appear in court for offences such as this.
"The disposals will continue to escalate and will get longer and longer and longer."
Johnston was sentenced to six months in prison for the offences before the court.
Sign Up To Our Newsletter