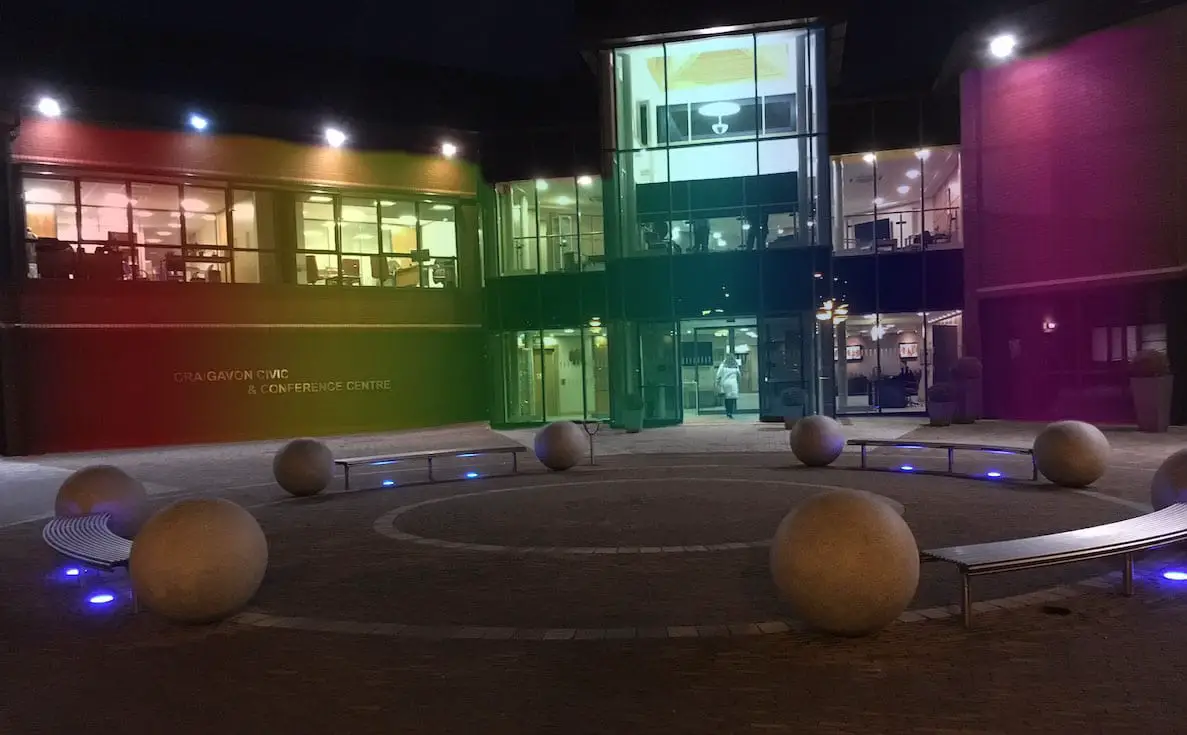 Civic buildings in the borough could be lit up in the Rainbow colours if a notice of motion wins the backing of council tonight (Monday).
Sinn Fein's motion will be tabled at the monthly meeting of the ABC Council at Craigavon Civic Centre.
It will ask that the Civic Centre, as well as Banbridge Town Hall, be lit up with the rainbow colours to mark Belfast Pride Day 2019, and annually thereafter.
Last year a motion to have the Rainbow flag flown on civic buildings across the district was agreed by a majority in Council before it was 'called in' by the DUP.
The party as a whole said at the time that they were exercising their "democratic right" to have the process scrutinised, and legal advice on the decision sought.
Speaking to Armagh I Sinn Fein councillor Liam Mackle, who supported the original motion last summer, stated: "The last time during the summer it was about flying the flag on Pride day, this time it's a bit different.
"The Ulster Unionists, at the time, did bring in an amendment to have the building lit up instead of the flag flown."
However, councillor Mackle claimed that, in his opinion, the DUP would have called in the motion if it had been tabled in either form last year.
Should the motion pass, it would follow the decision taken by North Down and Ards Council to illuminate the town hall in rainbow colours to mark LGBT Awareness Week.
During that vote, which took place in December, two DUP councillors broke ranks in support of the motion.
Cllr Mackle stated: "Last summer, because of the short time frame between the motion coming and Pride day taking place, none of it would have happened anyway.
"We were always going to bring it back, although we have had a reconsideration on the flag."
Currently, no other council in Northern Ireland flies the Rainbow flag on Pride day.
Councillor Mackle continued: "We also want officers to go away and talk to Pride organisers about ABC Council taking part in the parade as a corporate body, in a way other bodies now do."
And ahead of tonight's meeting, councillor Mackle said he is hoping the Ulster Unionists are supportive as they were with the last motion in terms of lighting the building.
Adding: "If the DUP do call in this motion, there will be a lot more time to deal with it before Pride day in August.
"The last time the legal investigation came back with nothing but it worked in a way of delaying the possibility of having the flag flown.
"We've come in with plenty of time before then."
Sign Up To Our Newsletter