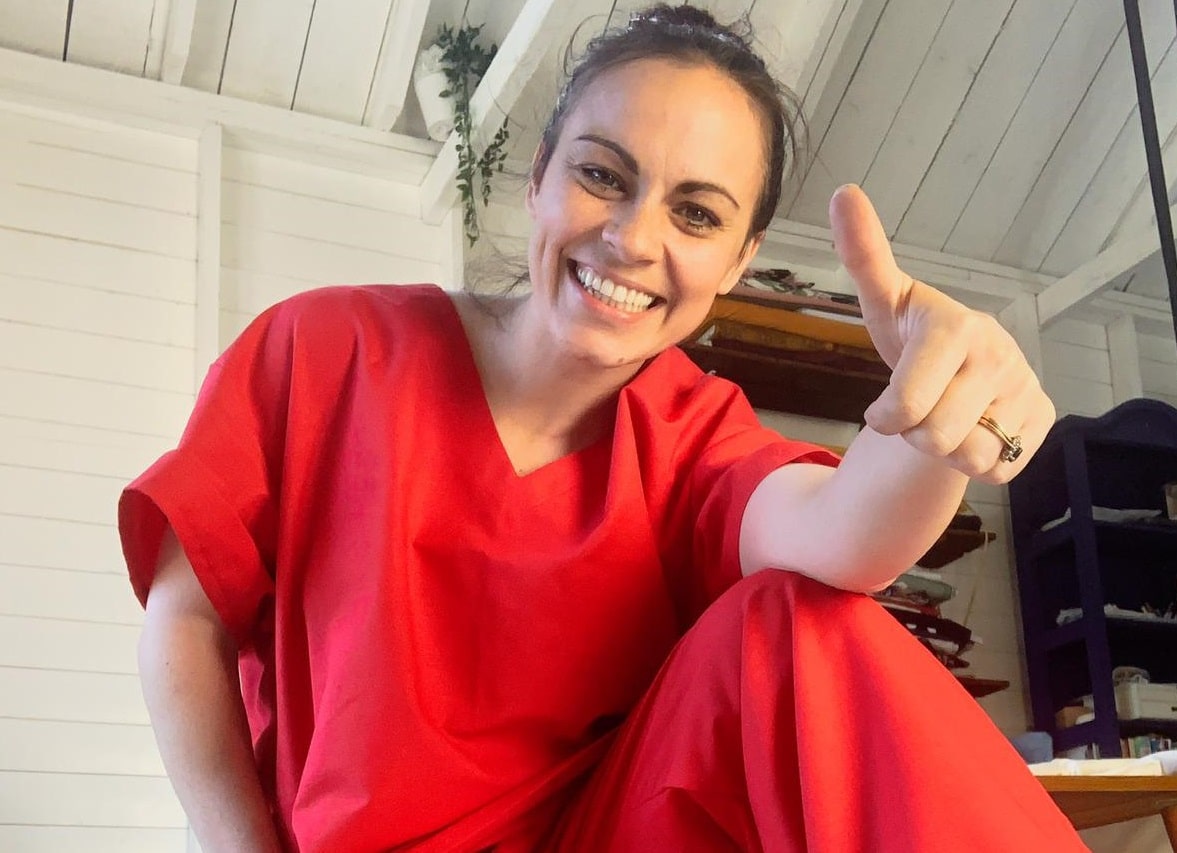 A Magheralin woman has raised over £30,000 to make personal protection equipment for under-pressure health and care staff battling Covid-19.
Angeline Murphy set up a GoFundMe page last month to buy material for a huge team of stitchers, who are part of the NI Scrubs group, who have been playing their part during the crisis.
The mother-of-two has appeared on BBC's Great British Sewing Bee and is a regular sewing presenter on RTE's Today Show with Maura and Daithí.
NI Scrubs to date have made 12,919 scrub sets, 13,153 bags, 8,887 masks and 1,764 headbands!
Speaking to Armagh I about how this all came to be, Angeline said: "The goal was £500 at the start, then once I got to that, I put it at £1000 and then just left it at that because it just spiralled so quickly.
"Then I asked a load of companies that I work with – I'm a marketing manager for Firmus Energy – I asked them and they gave me a grand and then I asked colleagues in the industry and they gave me money too.
"I reached out and people were very willing and then the general public as well, people giving hundreds of pounds too, it's mad, you know, it's not just £10, £20 it's more…but everyone's been so generous with it."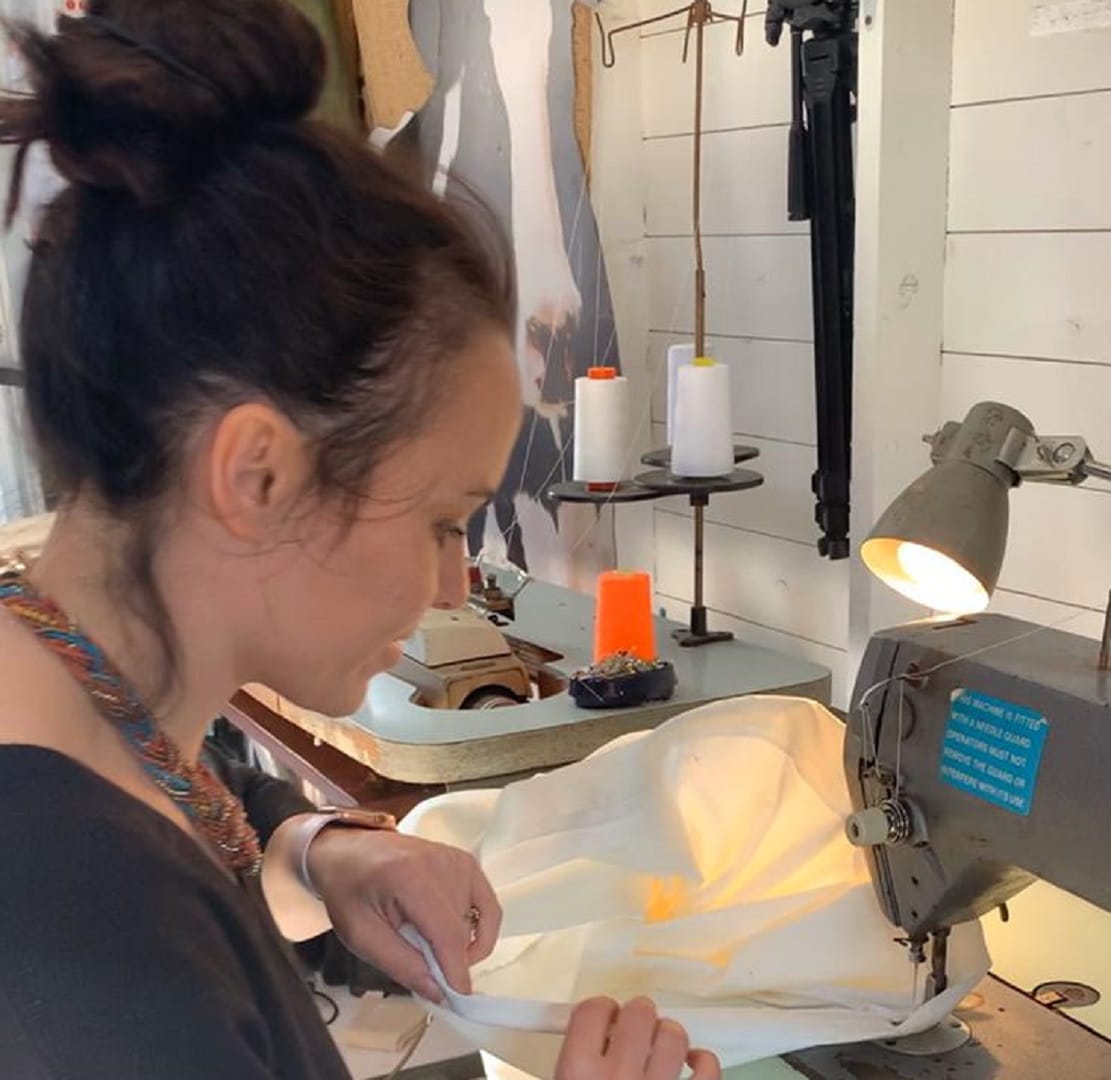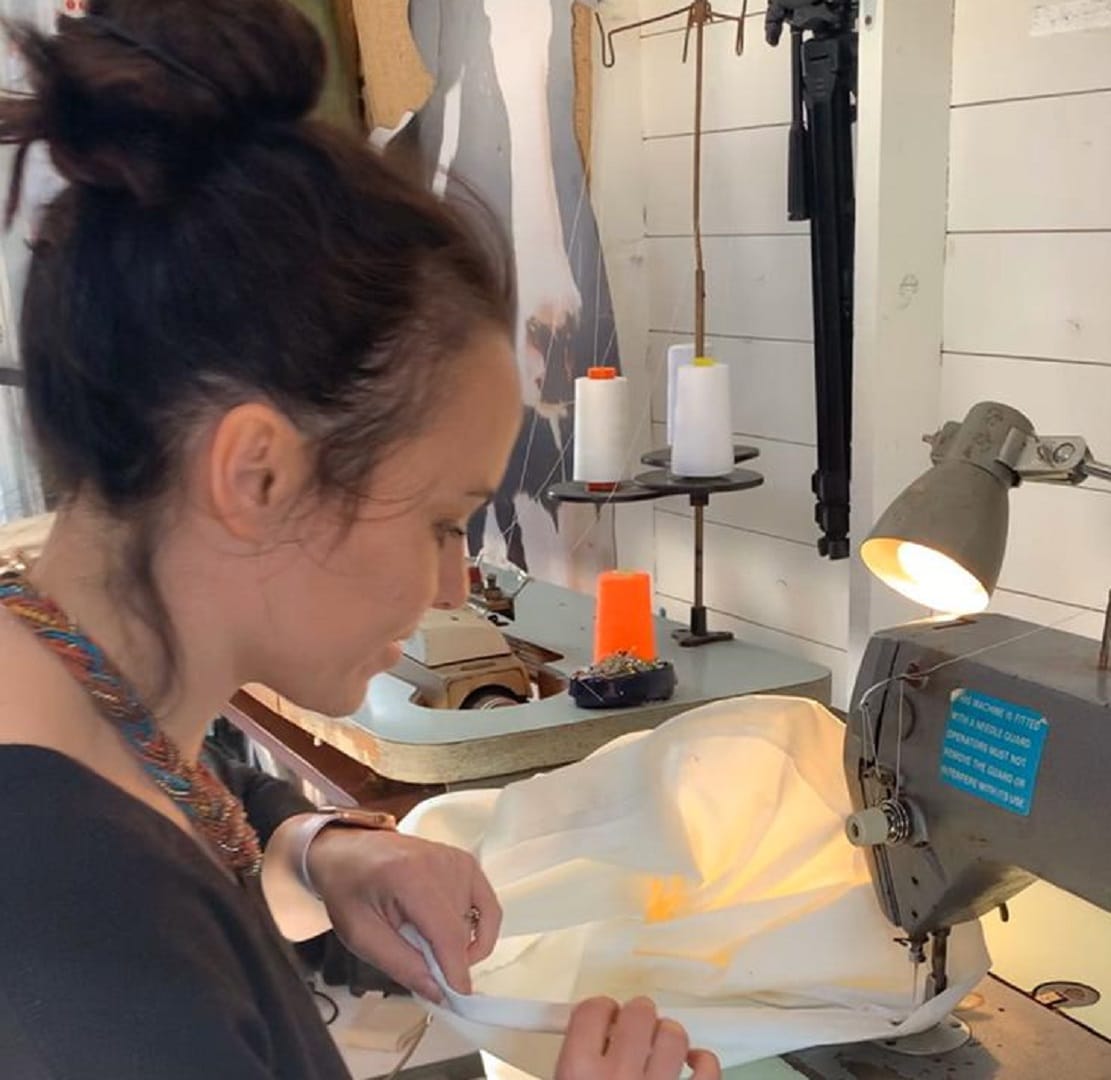 So how did Angeline get involved in the first place?
"There was a Facebook group and I think there was a couple hundred people on it," she explained. "It was started by a girl from Omagh, and she was searching for second hand scrubs. Then a friend of hers said I could stitch you up a pair.
"Later, I saw that on Instagram Elody Bridal in Newry had put up a story asking people to sew and I thought, 'Oh yeah I do that'. I innocently enough started stitching up a few, then I put up a post on Facebook about it and there were hundreds upon hundreds of shares."
Following on from Angeline's Facebook post, she received messages from a lot of people who also wanted to get involved.
She said: "I didn't want people going out and spending money on fabric, I spent £80/90 on fabric to make 10 scrubs. That's not really feasible. That's then when the GoFundMe page started.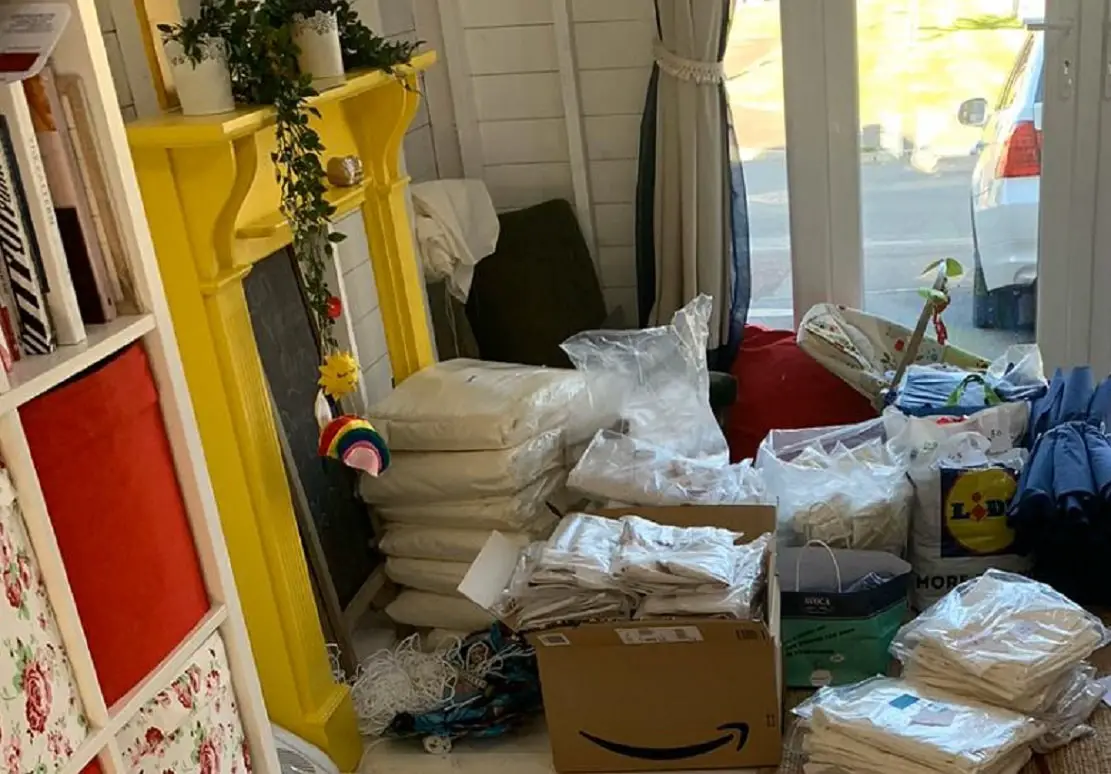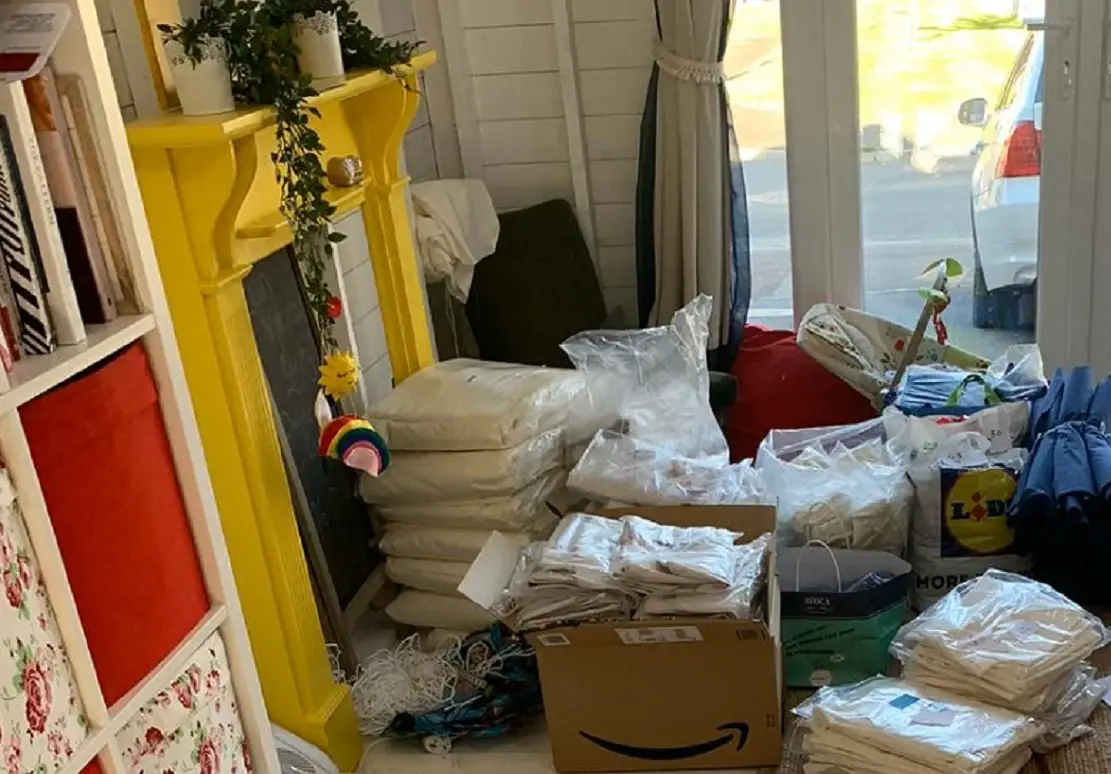 "I think there's about 18,000 rolls of fabric that I have purchased and went out from my wee house here which is crazy.
"I had a lorry, poor wee man, I don't know how he got down this path at all and he was standing at the door looking up saying; 'Have I got the right place I've two palettes here of fabric' .
"I just said to him 'yep, you've got the right place – I'll just move the car here and you can park them in there'."
Angeline, who has two children, one aged three and a second only five months old, said: "It's just crazy at the moment,  socially sewing was the idea but once you get in too deep, you don't want to pull out.
"I just signed up to sew some then it turned into the fundraising then sourcing fabric to buy it in then distribute it out among all the sub groups. There's something like 15 sub-groups now for the NI Scrubs.
"I send the fabric out to the sub-groups to then dispatch to their stitchers. It's really like a production line and then, I would've worked with Bedwin in Kilkeel and Collins Aerospace, so they cut fabric in bulk, people wouldn't have to cut at home.
"Then we got local stitchers to stitch from home, along with the Zipyard in Newry and Armagh, who have had their stitchers working around the clock. They have sewn up hundreds upon hundreds of scrubs."
Angeline added: "I think everyone wants to do their bit, those who are working in the health service are doing an amazing job in keeping us safe. I just think we can't do enough for them."
You can make a donation by visiting Angeline's Go Fund Me page.
Sign Up To Our Newsletter