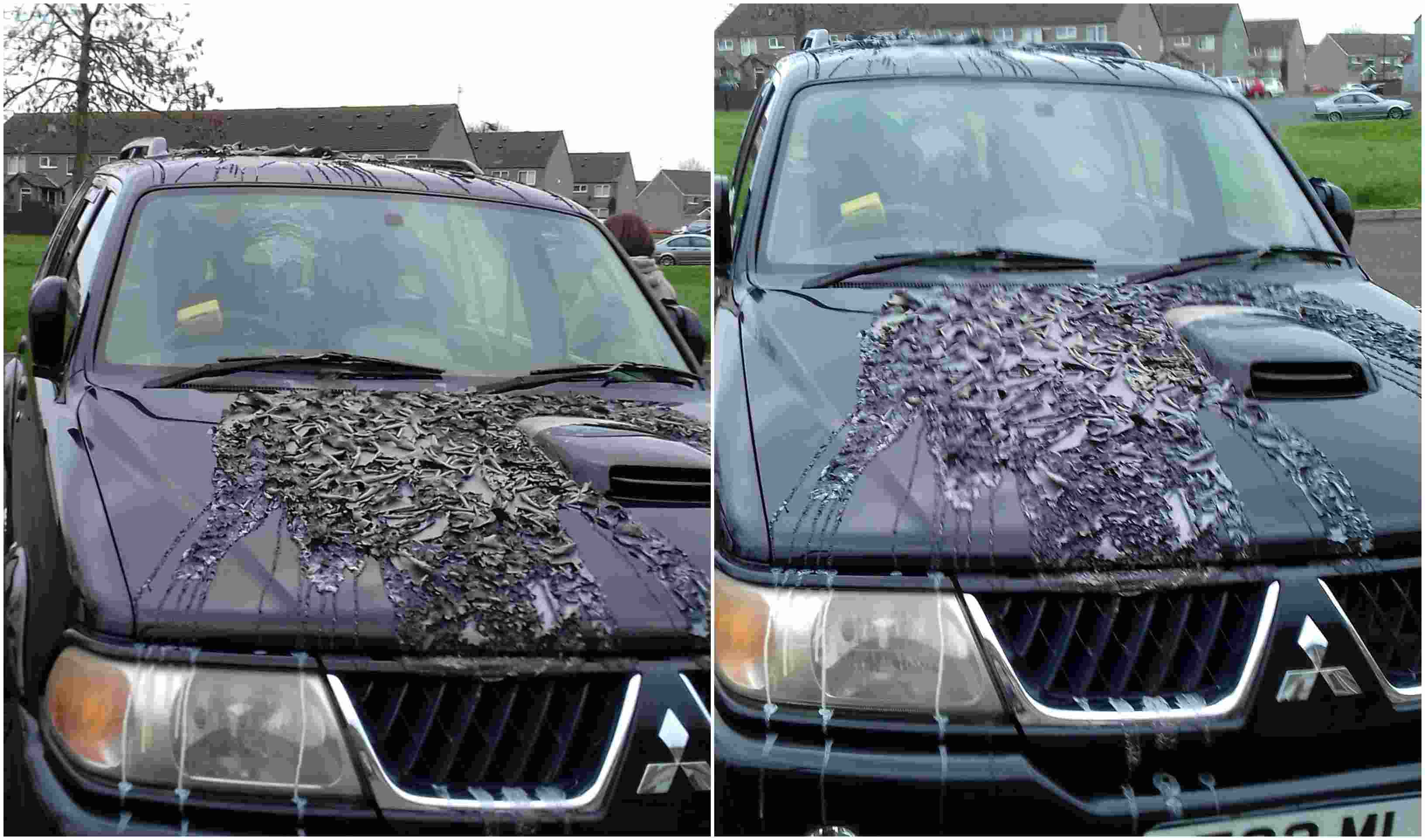 A car was badly damaged after acid was poured over it in Craigavon last night (Thursday).
It's the second apparently random attack on cars in the Drumbeg estate in less than a week.
And residents have understandably reacted with fury after this latest sickening act on their doorstep.
One person commented: "What the actual f*** is people at, shameful that people work hard for what they have, for scumbags to come along and destroy it, hope to God it comes out who done it."
Another said: "He [owner] doesn't annoy anyone, that man goes to his work and home again, can have f*** all around here, something needs to be done!"
One woman added: "Absolutely awful. You can't even feel safe at your own home. People work hard for the life they live and things they have and take pride in and wee f*****s doing that."
Others said the chemical used is most likely brake fluid.
It comes less than a week after two residents had their cars keyed, in what clearly appears to be another act of wanton vandalism.
That incident occurred in the early hours of last Sunday morning, and while the incidents cannot be linked, it's a trend residents want stopped sooner rather than later.
Police have been informed of this latest incident. If you have any information, please contact them on 101.
Sign Up To Our Newsletter