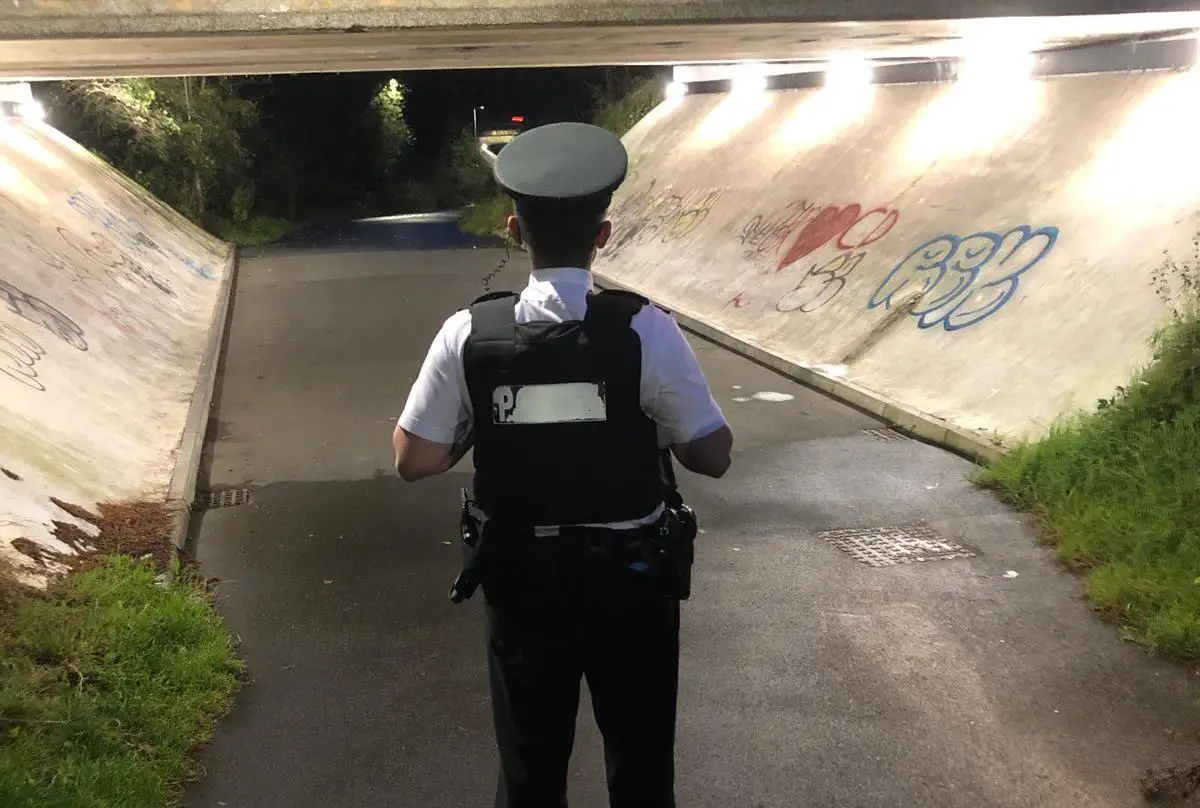 Residents in Craigavon are tortured and have been "for years" by youths and anti-social behaviour.
Police took to the area around Pinebank on Friday night to address residents' concerns.
"It is completely unacceptable for local residents to have their lives disrupted by young people every weekend," a PSNI spokesperson said.
"To have police climbing through their gardens to remove young people is not on. It is also unfair on those who use the cycle paths to access the lakes at the weekend when they are continuously covered in broken glass.
"To be shouting and screaming in residential areas is not fair on those trying to enjoy a peaceful night. Breaking glass and walking away is completely unacceptable.
"Please have some respect for dog walkers, cyclists and children who use the paths after to have been there."
One man said: "[It was an] absolute disgrace last night. Young kids climbing over my parents' car on to their garage roof and into their garden. My mum was so scared she asked me to bring my dog around to stay for protection.
Another person added: "The tow paths that link Portadown to Lurgan are a huge asset to this area. They keep our pedestrians, kids, dogs and cyclists off the roads but when they are covered in glass (cleaned at least weekly may I add) we are resorted to using the roads again, which is a real shame."
SDLP councillor Thomas Larkham says a disused Council property close to the underpass is also the scene of ongoing issues.
"There's fires being lit constantly in the old community centre property in the area and you have people even going into people's gardens to urinate," said councillor Larkham.
"It's been a problem for years and people who live there, especially those with homes facing the underpass, are tortured all night.
"The police in fairness get there when you call them, but the young ones just scatter and some of them seem to think this is all part of the craic, the running from the cops. But it just displaces the problem and eventually they come back to the underpass. There's maybe 50 to 60 people there sometimes.
"In fairness many of them are just hanging around with their mates and that's social. But there's an element that's lighting fires, smashing bottles and being pretty rowdy.
"There needs to be meeting involving the PCSP, the police, local youth providers and the Council to see how we can properly address this.
"We need to speak to the young people and see what can be done to stop this whether it's providing some kind of diversionary activity or some other solution."
Sign Up To Our Newsletter