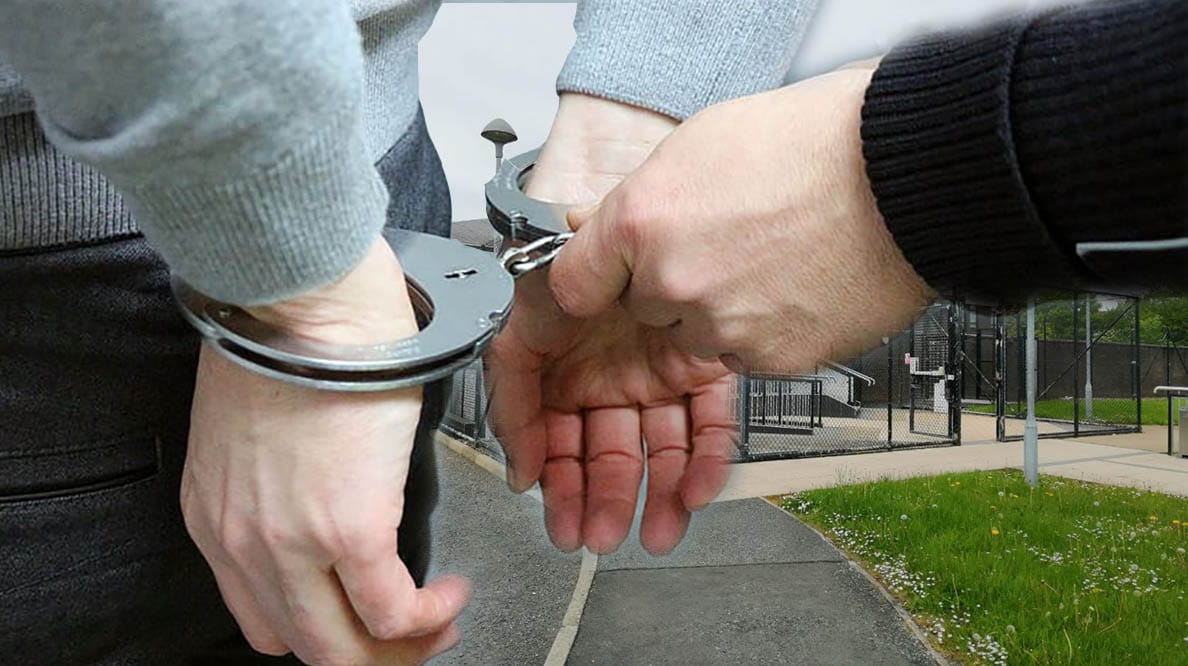 A registered sex offender who fled the jurisdiction to return to his native country has been sentenced to four months in prison following his extradition back to Northern Ireland.
The 35-year-old's barrister told court that it was his client's wish to return to his native Lithuania upon his release from prison.
Virunas Sadauskas, of Moyraverty Centre, pleaded guilty to a total of 13 charges, all dating back to 2019, at Craigavon Magistrates' on Friday via videolink from Maghaberry.
He was charged with; driving whilst unfit, failing to provide a preliminary breath sample, failing to provide an evidential breath sample, dangerous driving, disorderly behaviour, indecent behaviour, assault on police, attempted criminal damage, criminal damage, sex offender failing to notify of travel and three counts of breaching a combination order.
Prosecution outlined that at 11.20am on September 7, of 2019, police received a report of an Audi being driven dangerously on the Portadown Road in Lurgan.
The reporting person stated that the Audi had pulled out of the Silverwood Industrial Estate causing them to have to brake sharply.
They described how the driver had continued to travel on the wrong side of the road narrowly avoiding two other vehicles.
The reporting person followed as the Audi continued through a roundabout exiting once more on the wrong side of the road and almost striking another car.
They followed the driver to an address on Riverglade Manor, and the driver exited and walked up the side of one of the properties.
Officers arrived and spoke to this defendant, who admitted to being the driver. It was noted that he smelled of intoxicating liquor and was unsteady on his feet.
Police requested a preliminary breath test but Sadauskas refused to comply. He was arrested and taken to Banbridge Custody Suite where he once more refused to provide a sample of breath.
Then on October 26, of 2019, at 4pm police on patrol of Riverglade Manor observed the defendant slumped asleep in the passenger seat of a vehicle.
Officers had to use force to awake Sadauskas from his slumber and he appeared to be intoxicated.
When police opened the door of the car, white powder was observed on the passenger side.
Sadauskas was informed that a search would be conducted. He commented that there were drugs in his underwear and proceeded to pull down his trousers.
This was in the view of children who were playing in nearby gardens. He was subsequently cuffed to the rear and had to be warned about his language on multiple occasions.
He continued to shout in the police vehicle and kicked the door repeatedly. Whilst being conveyed to custody Sadauskas spat on a constable twice with a third attempt landing on the car seat.
In custody, the defendant spat twice more at the same constable.
Following this, on October 30, Sadauskas contacted his supervising officer stating he had been informed that he was to be deported and did not wish to wait.
He stated that he was travelling back to his home country in a lorry and wished to restart his life.
Defence barrister Conn O'Neill stated that these offences dating back to 2019 had not been dealt with as Sadauskas had returned to his home country.
He informed the court that his client had spent a month in prison whilst in this jurisdiction for these offences and had been remanded in the Republic of Ireland for three and a half months awaiting extradition.
Mr O'Neill added that it was the defendant's wish to return to his native Lithuania upon his release from prison.
District Judge Bernie Kelly sentenced Sadauskas to four months in prison for the offences before the court and disqualified him from driving for a period of 18 months.
View all the latest Lurgan news here.
You can join our Lurgan News Facebook group here.
Sign Up To Our Newsletter