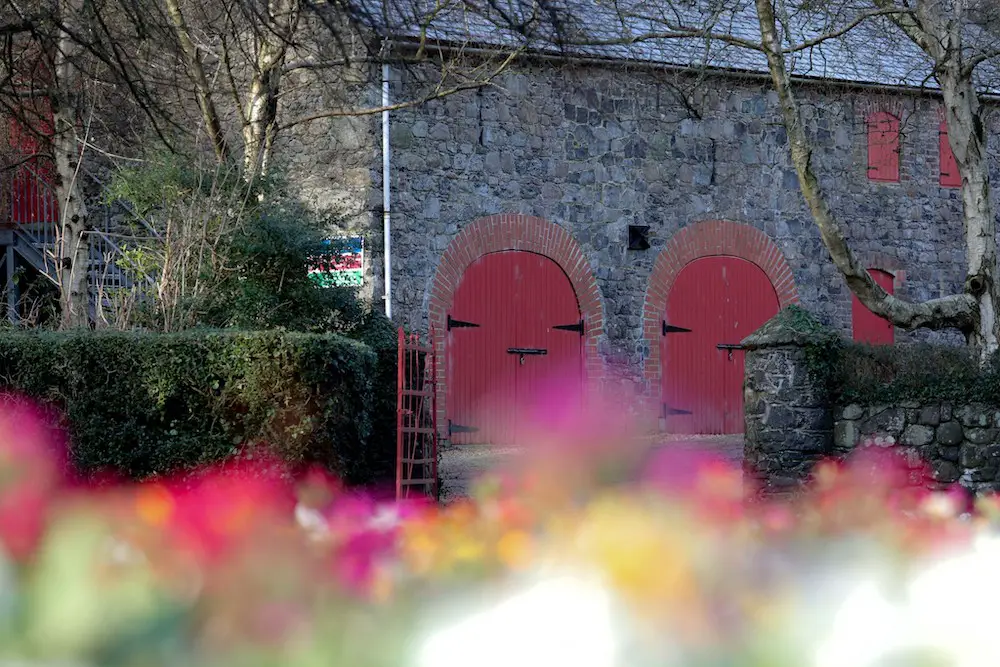 The Rare Breeds Survival Trust (RBST) is set to celebrate its 50th anniversary with a special a family event at Tannaghmore Rare Breeds Animal Farm this weekend.
The event, which will celebrate 50 years of RBST's vital conservation work, will take place at the Craigavon farm between 10am and 4pm on August 26 and is sure to be a hit for fans of all things livestock!
RBST, which was founded in 1973, is the charity working to save and promote the UK's native breeds of livestock and equines, including the rare Irish Moiled cattle, the native Galway sheep, and iconic equine breeds such as the Connemara pony and the Irish Draught horse.
Open to everyone, the celebration event will include a large display of rare and native breed livestock from the farm including rare Irish Moiled cattle, Dexter cattle, rare Shetland cattle, Galway sheep, Jacob sheep and rare Oxford Sandy and Black pigs.
Visitors will also be able to see Tannaghmore Rare Breed Animal Farm's newly-arrived Gloucestershire Old Spot pigs, which it has recently saved by rehoming them when their historic Earl of Plymouth herd had to be dispersed.
More family fun at the event will include demonstrations from birds of prey handlers, sheepdog handlers, stick carving, ceramic work, saddle making, blacksmith, wool spinning, traditional wood turning, as well as activities for children such as a climbing wall, face painting, balloon modelling and a range of catering options available in the food village.
The Barn Museum will be open on the day displaying a range of traditional farm implements and weaving loom.
Aaron Kirkpatrick, Secretary of the RBST Northern Ireland Support Group, said: "This is going to be a fantastic event, celebrating the work of RBST to save the UK's rarest livestock and equine breeds with fun for all the family in a beautiful setting, and a great chance to come and meet some of the wonderful rare farm breeds here at Tannaghmore.
"We're really looking forward to welcoming visitors to come and enjoy the day with us on August 26. Tannaghmore Rare Breeds Farm makes an incredibly valuable and important contribution to RBST's work to conserve and promote rare livestock and equine breeds here in Northern Ireland, and we are really grateful for all their work and support in hosting this RBST 50th anniversary celebration event."
The rare breeds farm at Tannaghmore, which is owned and managed by ABC Council, is the only RBST-accredited farm park in Northern Ireland.
It works with RBST on active conservation breeding programs to help preserve the UK's rare native breeds for future generations.
Entrance to the farm is free of charge though there will be a £5.60 charge per car on the day and visitors can meet and learn about a range of rare native breeds of livestock and equines.
Richard McKitterick, Outdoor Spaces Supervisor at Tannaghmore Farm, said: "It's great to get our annual poultry sale and family fun day back up and running after a three year gap due to the pandemic. We are extremely happy to be able to host the RBST NI Support Group this year and to help celebrate the 50th anniversary of the RBST.
He added: "It will be a great opportunity to showcase Tannaghmore Rare Breeds Animal Farm and the RSBT and the work carried out to help preserve our living heritage breeds.
"The event attracts large numbers of young families so it will be an excellent opportunity to engage with the next generation, which is something we are very passionate about at Tannaghmore."
The RBST 50th Anniversary celebration will take place alongside the Tannaghmore Poultry Sale.
This is the 24th year of the sale, which brings exhibitors from all over the country to sell their native breed birds such as the Silver Dorking and White Leghorn chickens, and Silver Bantam and Aylesbury ducks.
Sign Up To Our Newsletter