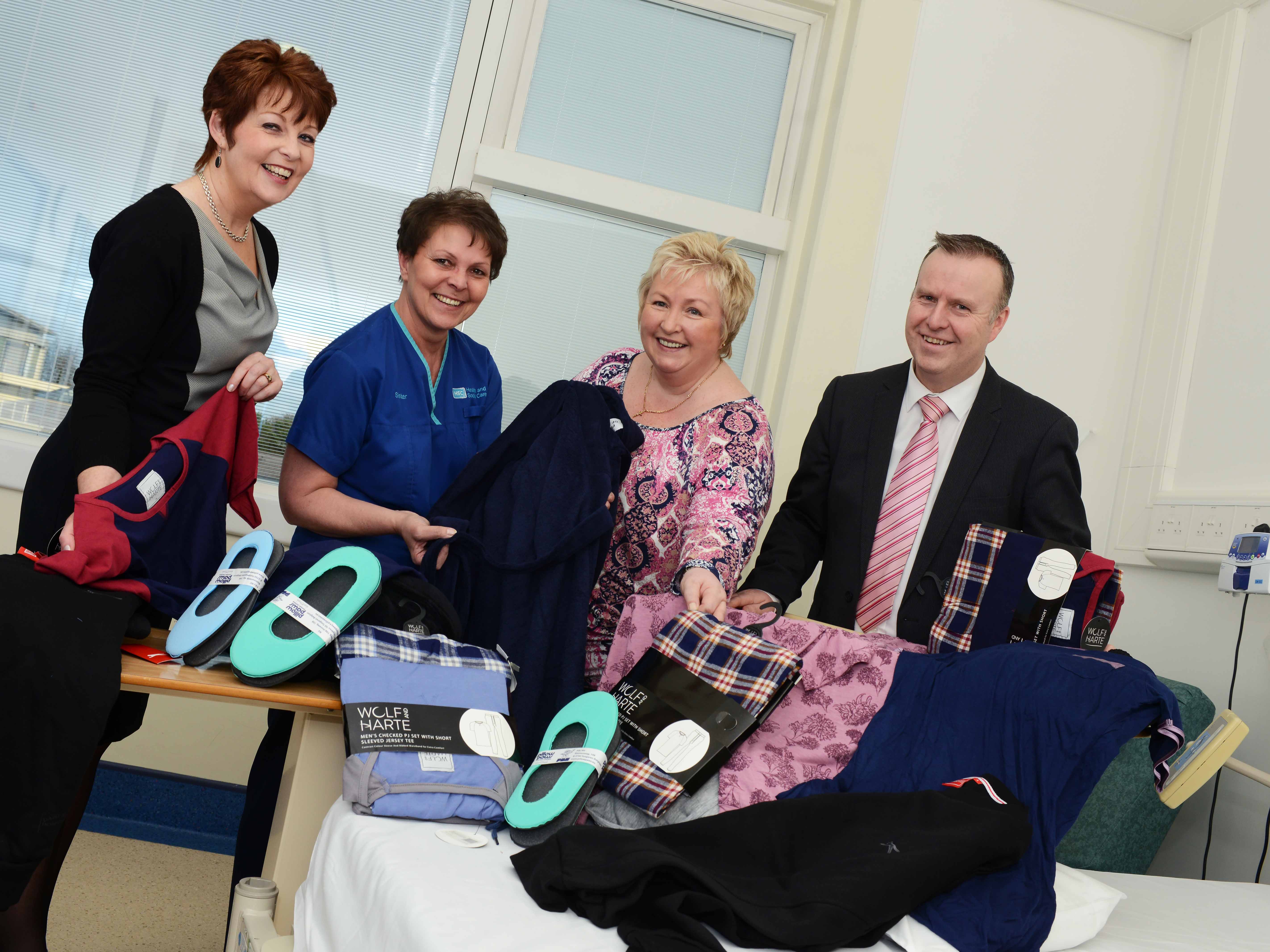 Once again the kindness of strangers shines through.
Thanks to charitable donations from the public, the Southern Health and Trust has been able to buy a supply of new nightwear and warm jogging suits to help those patients most in need.
The clothing will be of great benefit and allow those who need it, for various reasons, to have warm and comfortable attire when they are admitted to Craigavon Area Hospital or Daisy Hill Hospital in Newry.
Edel Corr, Patient Support Manager for the Southern Health and Social Care Trust, explained: "We are always trying to find ways to improve patient experience and, where we can, help to make their hospital stay as comfortable and dignified as possible.
"Sadly we do have some homeless patients and others who live alone who don't have anyone to get them clean clothes, so we are delighted to be able to offer this service by providing good fitting, functional nightwear rather than the traditional hospital gown.
"We also have many patients who come to our Emergency Departments who need their clothes to be cut off for clinical reasons or if they are heavily soiled and, of course, we have a large number of older, frail patients who we want to make sure are discharged safely and kept warm, particularly at this time of year."
The Trust is also very grateful to the Newry Lions Club which kindly donates wash bags to Daisy Hill Hospital for those patients who do not have their own toiletry supplies.
Edel adds: "As everyone is well aware, the public funding the Trust receives must be prioritised for vital medical supplies, so we are delighted that, through very generous donations from local people – and through the great work of charities like the Lions Club – we have been able to enhance patient comfort in this way."

Read more news:
Furious parents to stage Stormont rally over autism assessment waiting list shambles
Shots fired at house as young family slept
Police warn public after rogue 'trader' fleeces man and flees with cash
Police reissue appeal following crash which killed Shannon Weir
Massive £3m park-and-ride facility for Portadown 'to be in place by 2017'
Man killed in single vehicle crash in south Armagh named locally
New £670,000 full-sized 3G pitch officially opened in Markethill
Sign Up To Our Newsletter