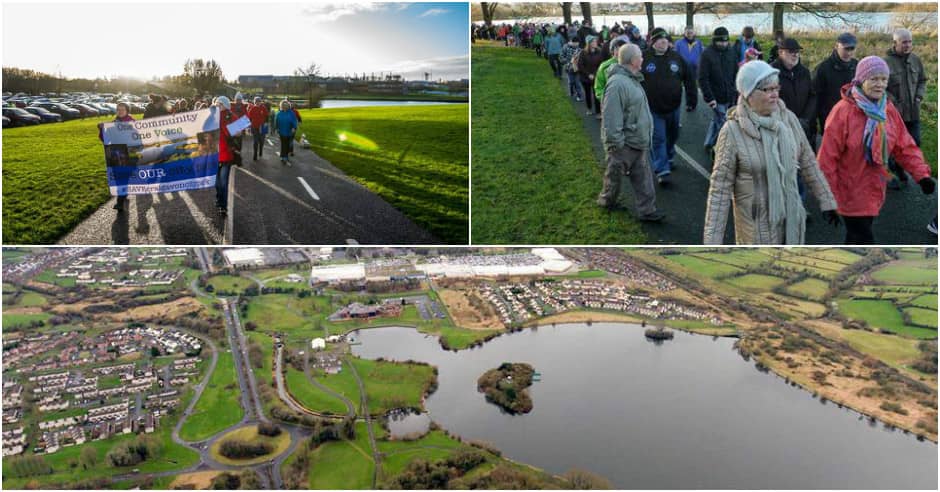 Campaigners objecting to the building of a new Southern Regional College campus within the boundaries of Craigavon Park will picket a meeting of council tomorrow (Monday) night.
Under the unbrella of Save Craigavon City Park and Lakes, they are planning to hold a placard protect ahead of the monthly meeting of Armagh City, Banbridge and Craigavon Borough Council.
The group has previously argued that there are numerous alternative sites for the new multi-million pound campus.
Part of lakeland on which the new campus would be sited is owned by the ACBCB Council.
Now campaigners claim they have learned that most of the South Lake site has been advertised "for sale for regeneration".
Tomorrow's meeting of council is due to get underway at Craigavon Civic Centre at 6.30pm.
The lobby group is intending to stage a protest from 6pm.
A spokesperson claimed that they had not been consulted on or informed of the latest developments and insisted that they "won't be walked over".
Posting details of the event via social media, they insist: "This is our park and we won't let them sell it! There is a full council meeting on Monday night so all of our elected members should be there. Let's come out in full force and give Craigavon a voice!"
Sign Up To Our Newsletter