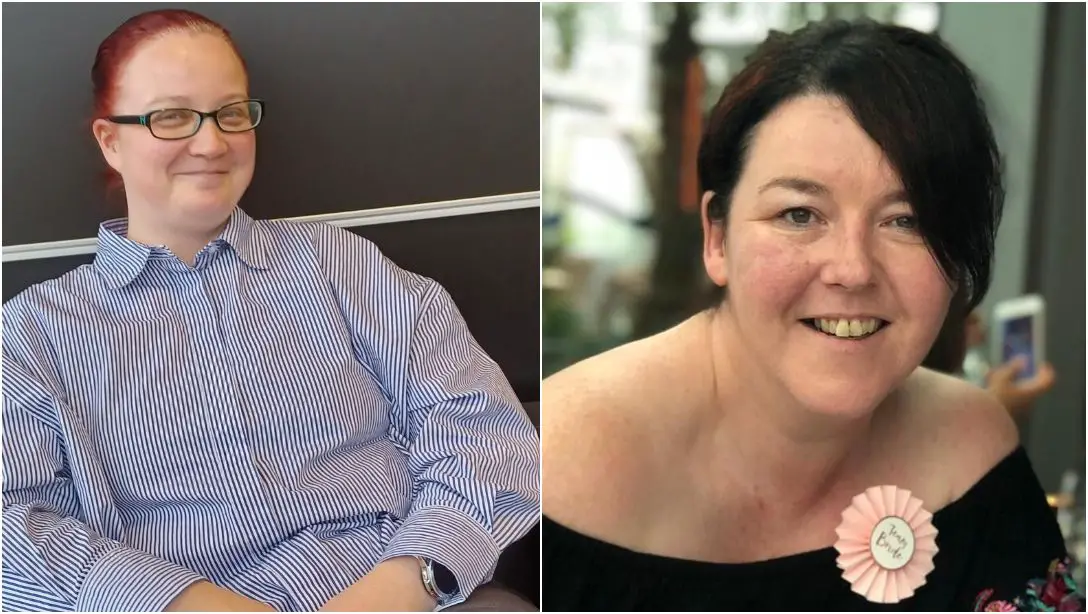 The two people shortlisted for the Carer of the Year Award have both shown unwavering commitment and devotion in the most difficult of circumstances.
The award, sponsored by Sealmax Roofing, seeks to recognise commitment and perseverance in helping provide much-needed care as well as the positive effect the nominees have made to the lives of those in their care.
Elaine Allen, who lives in Craigavon, was nominated by work colleagues Karen Groves and Gillian Miller, who were inspired by the care she has shown for her late sister's three young children.
Elaine's 25-year-old sister died suddenly on Boxing Day in 2017, following a short illness, leaving behind her children, aged just two, three and six, the eldest of whom has severe autism.
Karen described how Elaine "provided a lifeline to keep the children together", by moving in to their home with her teenage son.
"Although grieving herself for the loss of her young sister and overcoming injuries from a road traffic accident, Elaine has been totally selfless in being the sole carer for the children," they said.
"After Elaine lost her sister, unfortunately she lost another three close relatives in the following year, which the children also had physically in their lives on a daily basis. She has shown incredible commitment in keeping daily life as normal as possible for everyone.
"Elaine always puts the children first and would gladly go without herself. She puts a lot of effort into creating wonderful memories for them, by making sure Christmas is a happy time, even though it is a constant reminder of he time of year that their world fell apart.
"The children are the centre of Elaine's world and she provided them with the happy and safe childhood that they so truly deserve."
In spite of these demands, Elaine has continued working and has reduced her hours to accommodate the children and "in so doing is giving them a fantastic role model to look up to, in both a caring capacity and as a contributor to society".
Our second carer is Catriona Kelly, who has been nominated by her cousin Ciara Sheridan.
Ciara explained that Catriona moved home from London with her partner after her mum began showing signs of dementia in order to help her father who was also in poor health.
She lived in the same town until she realised how bad things were and how much care her mum actually needed, at which point she gave up the home she shared with her partner and moved in with her parents in 2019.
When the pandemic hit, Catriona's father, who had a leg ulcer, was reluctant to attend appointments for fear of catching Covid-19 and passing it on to his wife.
However, this resulted in sepsis and he died suddenly on November 21, 2020.
"This was a sudden and traumatic death for the family but left Catriona no time to grieve for her father as she has been her mother's full-time carer since then and through this pandemic," said Ciara.
"Catriona has also unfortunately sacrificed her own relationship with her partner of 17 years so that her attention to her mother is undivided.
"Catriona is my cousin, she has a heart of gold, she has never once asked for help or felt sorry for herself which would have been perfectly understandable given the circumstances.
"Due to Covid, her mother has not been formally assessed so no care package has been in place and Catriona has done all personal care as well as being her mother's mental, emotional and spiritual support and I truly believe she deserves recognition for devotion."
Sign Up To Our Newsletter