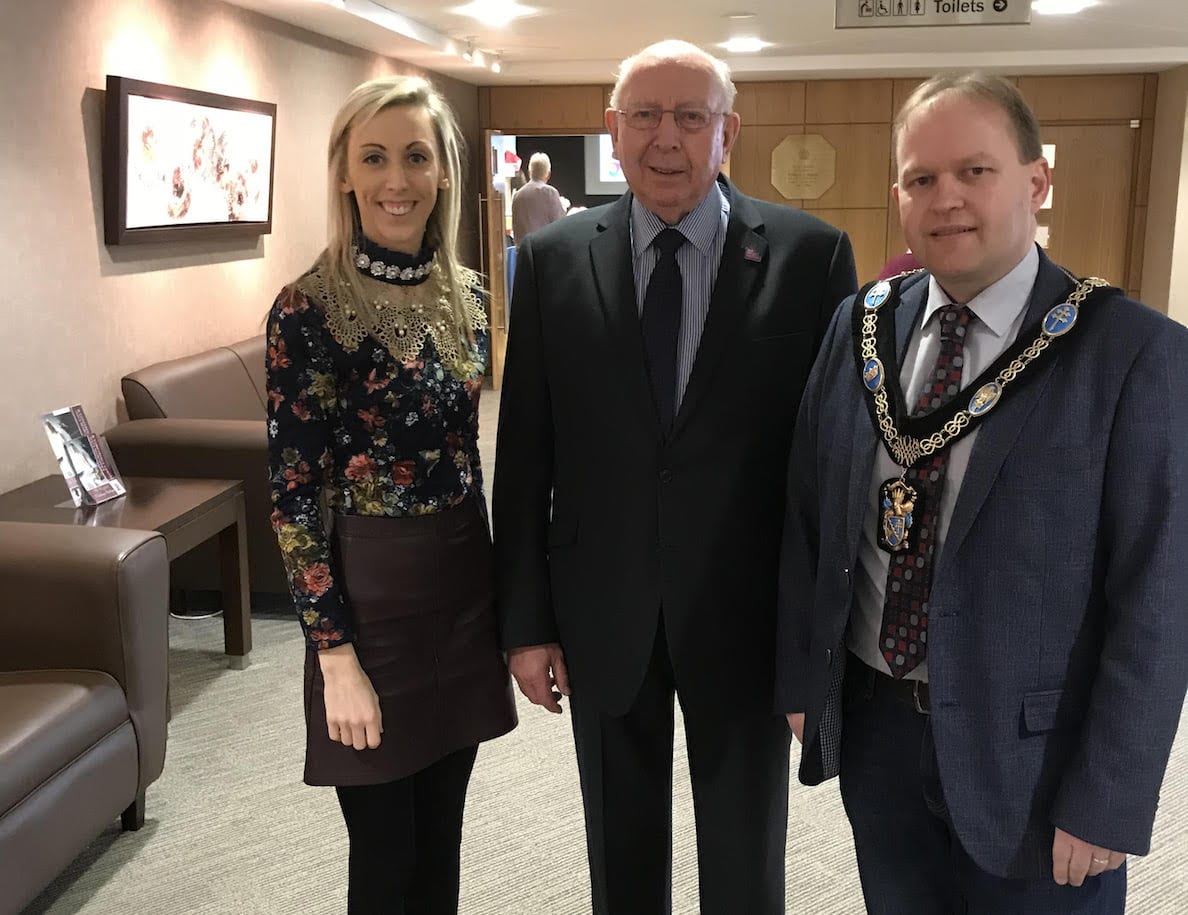 DUP MLA Carla Lockhart has praised The Pensioner Parliament for their efforts to address issues facing the older generation.
This comes following their by annual conference in the Armagh City, Banbridge and Craigavon Council area.
It took place last Tuesday, March 27, and dealt with issues such as fuel poverty, pension related issues, the increase in scams, rural isolation and health care provision for our ageing population.
Around 250 people gathered for the occasion with one of the items on the agenda consisting of a panel of experts, which included Translink, Southern Health and Social Care Trust, Upper Bann MLAs and the Consumer Council.
Speaking following the panel Carla Lockhart MLA said: "I was pleased to participate and hear first hand from the pensioners parliament about the issues they face on a daily basis.
"I represented my party on the panel and was able to bring good news on the delivery by my party both locally, at Stormont and at Westminster.
"The DUP have been committed to older people through the introduction on the free bus pass, supporting the lone pension allowance scheme and more recently the securing the universality of the Winter Fuel Payment and the triple lock on state pension owing to their strong position at Westminster.
"In addition through the confidence and supply arrangement the DUP team have been able to secure money for transforming our health care and reducing waiting lists, improving our infrastructure, improving mental health services and many other things that will directly and indirectly impact our older generation.
"It is vital that we give something back to those who have provided and worked hard to contribute and build the safe and secure society we now enjoy.
"I was particularly struck regarding the plea from the parliament concerning fuel poverty and the fact that many older people are making that choice around heating or eating.
"This is not a good place to be with the overall fuel poverty figure remaining at 42%. I have given a commitment to redouble my efforts locally and speak with the Permanent Secretary regarding this matter.
"An excellent event all round but the key message was the need for a devolved government in Northern Ireland. So many of the issues raised can and should be able to be dealt with at Stormont.
"I outlined our party and my personal opinion that I along with my party were ready to form a government tomorrow and deal with the outstanding issues in parallel with a functioning government dealing with the bread and butter issues such as health, education, and job creation.
"It is disappointing that a political ideology is holding the country to ransom."
Sign Up To Our Newsletter