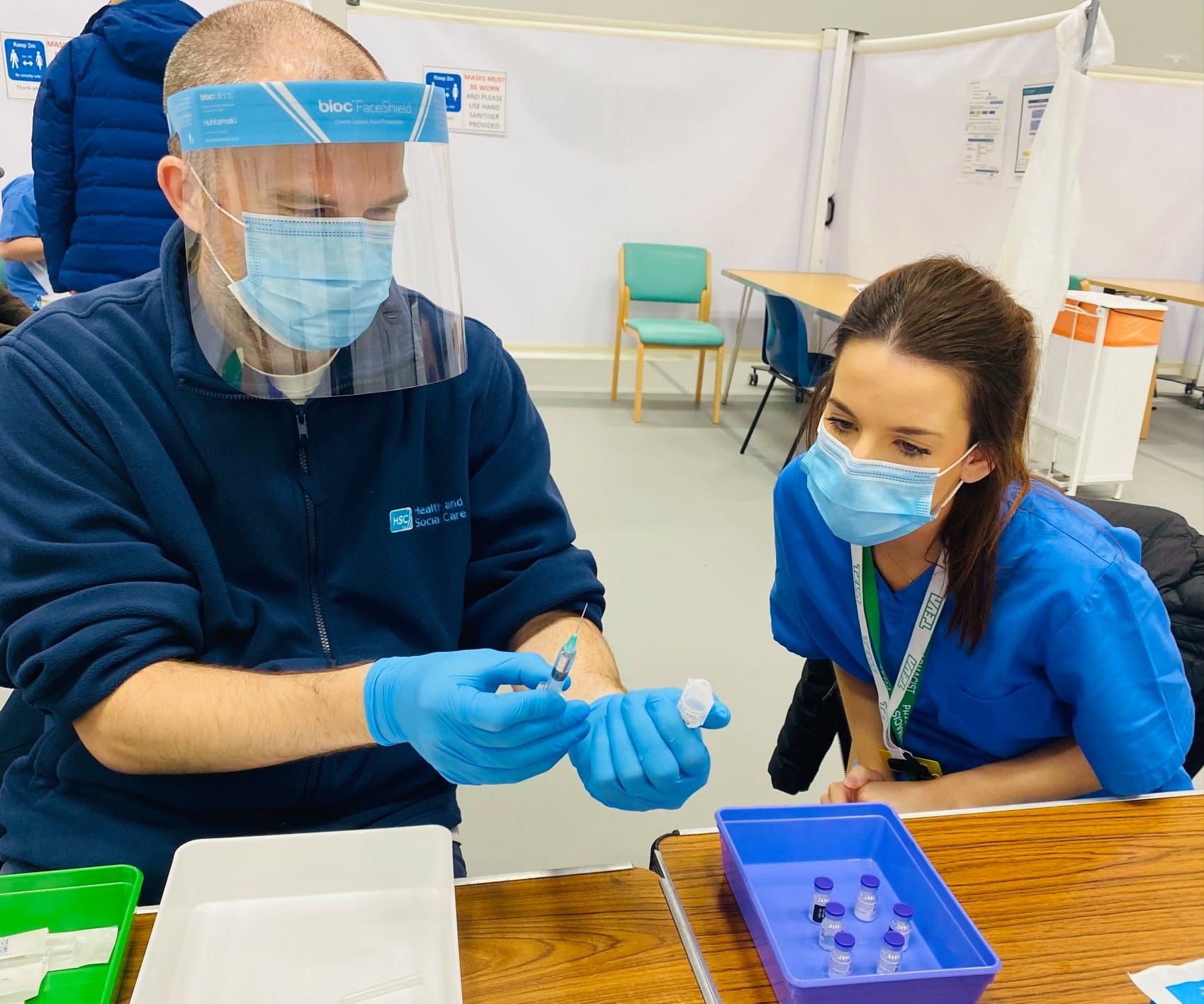 There have been no further Covid-related deaths reported by the Department of Health in Northern Ireland today (Monday).
That's according to the official dashboard, where the overall total number of deaths recorded by the Department stands at 2,153 – one death since Friday.
The Armagh City, Banbridge and Craigavon Borough Council area accounts for 285 deaths overall. Newry, Mourne and Down District accounts for 166 deaths while Mid-Ulster has registered 206 deaths.
There were a further 54 – down 21 on Friday's total – positive cases reported in the last 24 hours with seven in Armagh, Banbridge and Craigavon. There were also seven in Newry, Mourne and Down and Mid-Ulster District recorded five. The highest was in Belfast with eight.
A total of 1,476 individuals were tested.
There are 20 – eight less than Friday – people in hospitals across Northern Ireland as a result of the virus, two of whom are in intensive care units.
There is just one Covid patients in the Southern Trust area – St Luke's in Armagh.
There are currently 16 ICU beds available in Northern Ireland.
Meanwhile, more than 70 per cent of staff across the Southern Health and Social Care Trust have had their first dose of the Covid-19 vaccine, it has been confirmed.
Speaking at a virtual meeting of the Trust's board on Thursday, May 27, the organisation's Director of Human Resources and Organisational Development, Vivienne Toal said:
"In terms of the number of staff who have got their first dose of the vaccine through our programme, it is 74 per cent at this stage.
"We still have more coming through the programme and there will be some who will still be needing their second dose at the 10-week interval.
"The overall number of staff vaccinated may well be higher as this figure does not take account of the number of staff who have obtained their vaccine through another vaccination centre, through their GP or through a community pharmacy.
"This figure is what we have coming through our particular programme."
With the programme operational from December last year, Ms Toal also confirmed the data will be used to help target staff who have, so far, not taken the vaccine.
"We continue to go out, internally, to our own staff to reinforce the importance of the vaccine and try to make it as accessible as possible for them and to keep reinforcing that," said Ms Toal.
"Now that we have our figures as up to date  as we can, we are now starting to drill down into certain areas just to check the uptake from what we know and we will try to target those particular areas.
"It is an ongoing piece of work from that standpoint. It has been a challenge to get to where we have got with those figures and we are fairly confident that through our programme that is what they are."
Sign Up To Our Newsletter