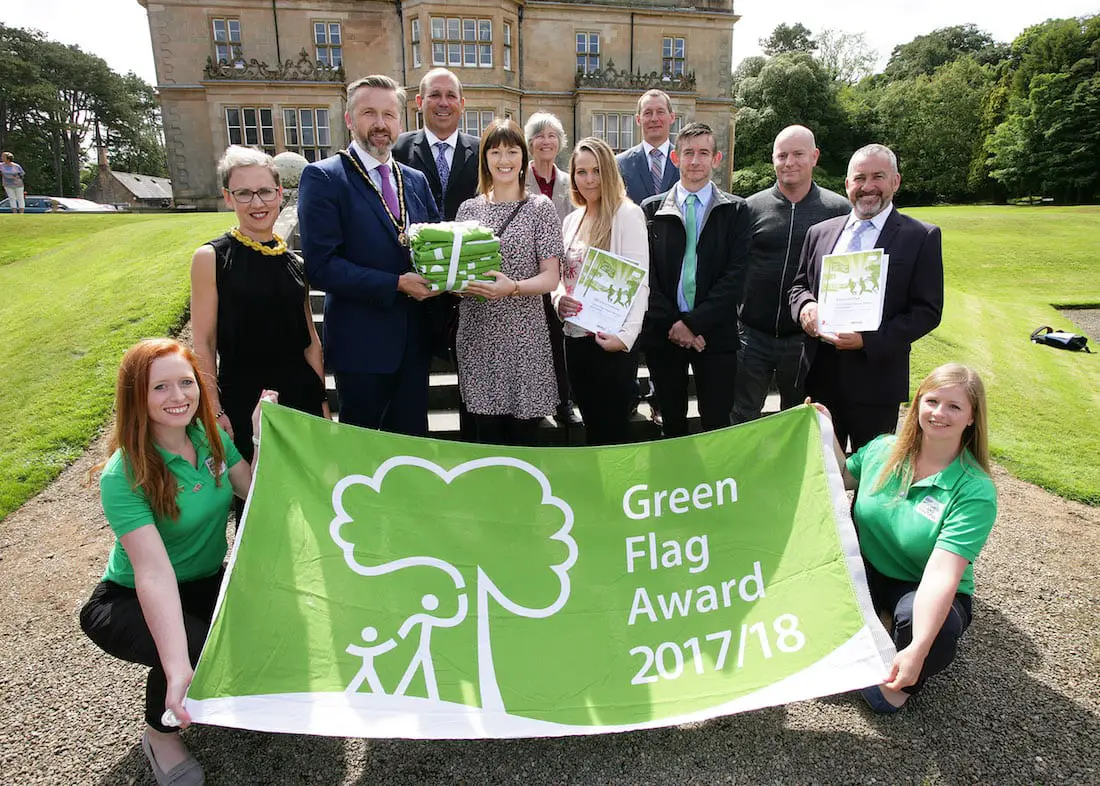 Nine of Armagh City, Banbridge and Craigavon Borough Council parks have achieved Green Flag status – four of which for the very first time.
ABC Canal Greenway, Lough Neagh Conservation Area and The Mall in Armagh City can now fly this prestigious flag, while the Palace Demense in Armagh City received the Green Heritage Award for the very first time, only one of three in Northern Ireland.
Meanwhile other parks throughout the borough including Edenvilla Park in Portadown, Lurgan Public Park, Tannaghmore Gardens, Dromore Town Park and Solitude Park continue to fly the prestigious Green Flag for the borough.
Deputy Lord Mayor of Armagh, Banbridge and Craigavon, Councillor Sam Nicholson, commented: "I'm absolutely delighted for our residents and staff that nine parks across our borough can proudly fly the prestigious Green Flag.
"I would like to pay particular thanks and recognition to our staff, as it is their hard work, dedication and commitment that helps maintain the parks to such a high standard for everyone to enjoy."
Running from 2008 in Northern Ireland the Green Flag award scheme is a national standard and a means of recognising the best parks and green spaces in the country.
They are judged every year by green space experts, who volunteer their time to visit applicant sites and assess them against eight strict criteria, ranging from horticultural standards, cleanliness, sustainability and community involvement.
Dr Ian Humphreys, Chief Executive of Keep Northern Ireland Beautiful said: "We are delighted to be celebrating another record-breaking year for the Green Flag Award scheme. Parks matter to our society; this year more than 37 million people throughout the UK will visit a park, this is five million more than voted in June's General Election.
"The Green Flag Award is a sign of a well-managed, clean and safe park and with many people increasingly relying on their local park as a place to exercise, relax and have fun, quality green space has never been more important.
"Research shows that people will only visit a park if they perceive it to be clean and safe; and the Green Flag Award is an easy way for the public to see at a glance that their park meets the highest standards.
"All the flags flying this year are a testament to the efforts of the hundreds of men and women, both staff and volunteers, who work tirelessly to maintain the high standards demanded by the Green Flag Award."
For further details about the Green Flag Award go to www.keepnorthernirelandbeautiful.org.
Sign Up To Our Newsletter