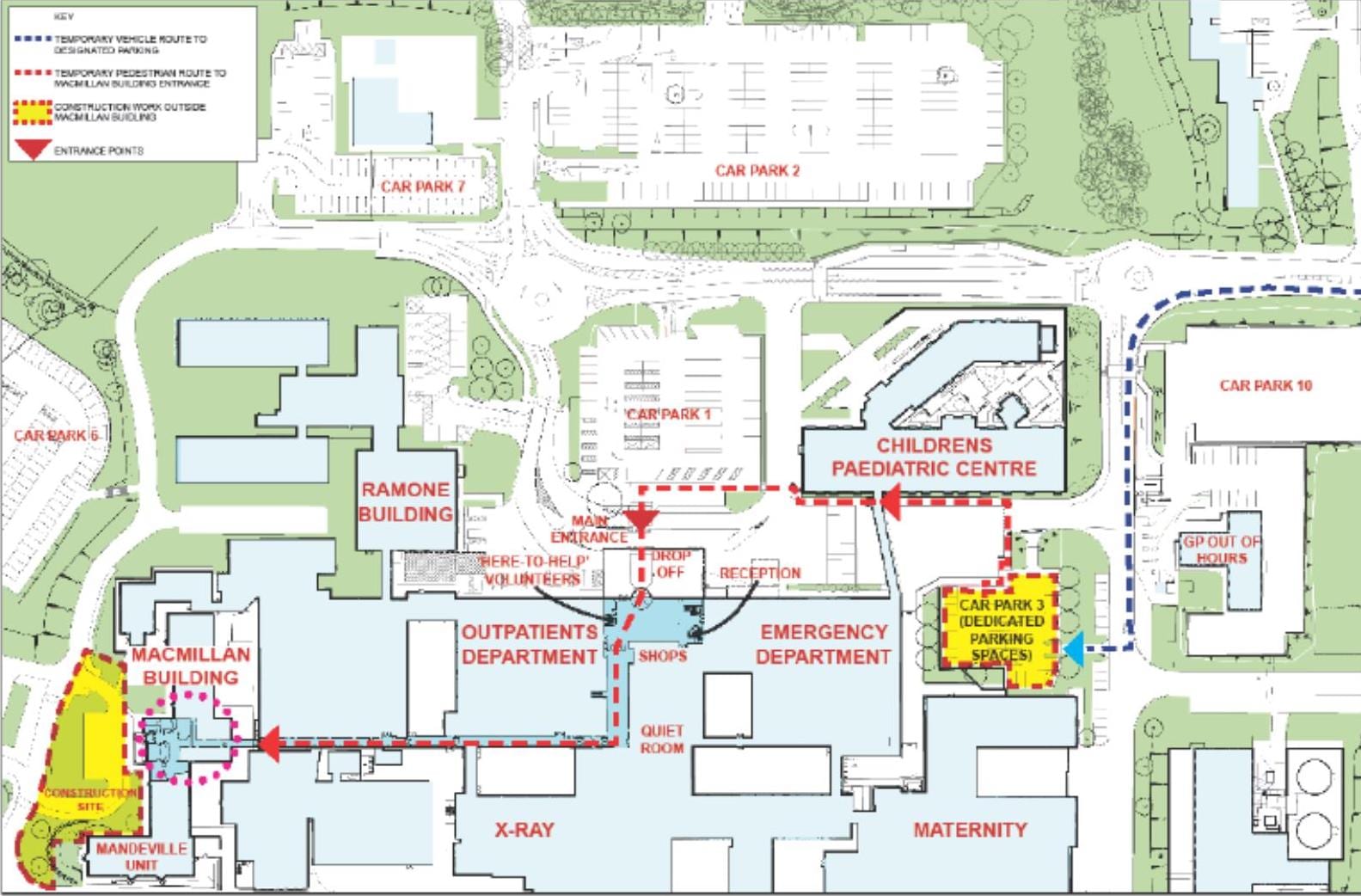 Work is set to begin on a new £3.37M Aseptic Suite for Craigavon Area Hospital.
Located in front of the Macmillan Building, the unit will allow for the preparation and dispensing of sterile medical products and specialised medications.
The new suite will replace the current modular structure attached to the Pharmacy Department.
Welcoming the new development, Dr Tracey Boyce, Director of Pharmacy for the Southern Health and Social Care Trust said: "Our pharmacy, oncology and haematology teams work closely to ensure that we are continually improving services so that patients can receive the best possible care.
"Preparation of specialist medications like chemotherapy requires great expertise in particularly controlled environmental conditions.
"We are absolutely delighted to be able to bring this service much closer to patients – linked to the Mandeville Unit where chemotherapy is administered, we will now be able to deliver treatments much more quickly.
"The new state-of-the-art Suite will also include a counselling room where the team will be able to confidentially support and advise cancer patients on their medication."
Construction is planned to take 12 months and during this time (from Monday 22nd January) the entrance doors of the Macmillan Building will be closed.
Patients will be redirected to the Macmillan Building through the main hospital front doors and Car Park 3 (outside maternity) will be dedicated for patients attending the Mandeville Unit for cancer treatment.
Dr Boyce adds: "We do apologise for any inconvenience whilst construction is underway. We have additional signage in place to help direct patients and staff will do their best to minimise disruption during the course of the project.
"We would like to thank everyone who uses the hospital for their co-operation while we make these improvements to our services."
Sign Up To Our Newsletter