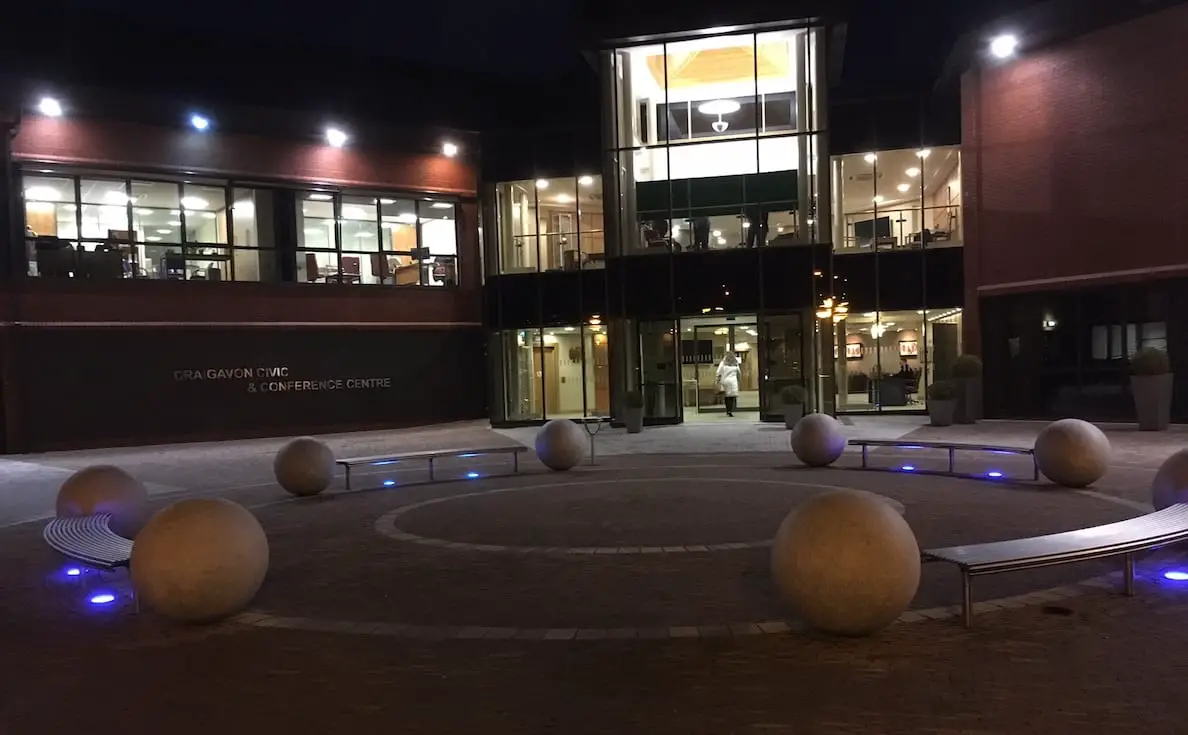 Fewer civic receptions will be held in the borough as council cannot keep up with demand.
The ABC Council has been forced to put pen to paper and draw up a policy to try and prioritise and assess applications.
And among the criteria would be one which stipulates that requests to mark anniversaries will only be granted to those considered 'major' – 25 years, 50 years, 75 years, 100 years and so forth.
The new policy is due to be formally ratified by the council shortly.
Currently receptions are granted on request, largely via 'opening announcements' at the statutory meeting each month.
But councillors have been told that, given the size of the borough, the demand for civic receptions has "grown steadily over the past four years".
And officers point out that it is now reaching a level where "demand outweighs supply" in that there are "no longer sufficient dates in the Lord Mayor's diary to meet demand".
A report to council committee explains: "Introduction of a policy will ensure that all individuals and groups are treated equally in that they must meet an agreed criteria in order to receive civic recognition."
The new policy will mean councillors asking civic recognition must place their requests on opening announcements at a meeting of council. Members of the public can either contact a councillor to take their request forward through this process, or can contact the Lord Mayor's office directly.
All requests will then be scored against criteria agreed within the new policy.
'Levels of recognition' will be "commensurate with the level of achievement" and will be considered on a sliding scale.
Letters of congratulations are for local schools/clubs/individuals who have been successful at local level e.g. local challenge cups.
Civic receptions may be held for individuals/clubs/schools who have achieved success at county level or above. Civic receptions are to be a joint reception held at the end of the relevant season where appropriate, for example for sports clubs.
Outstanding success – perhaps for example at Olympic or World level – may also be recognised with a gift to be chosen by the Lord Mayor's office.
All councillors will be invited to attend a civic reception and costs will be met from the dedicated 'civic budget'.
In terms of 'Freedom' ceremonies – the highest honour which council can bestow – these will be organised by a team of officers as and when agreed by council.
All requests for granting of the Freedom of the Borough, whether from councillor or other sources, should be discussed with the chief executive in the first instance. They will then consult with councillors "as deemed appropriate in order to gauge the level of support which the proposal will have". The proposal will be taken forward based on this support.
Anniversaries will be recognised for major only – those being 25 years and multiples of – with a civic reception from the civic budget. However, the Lord Mayor or Deputy Lord Mayor has the discretion to recognise other anniversaries, but these would be met from their individual budgets.
For 'repeat' events or achievements', such as book launches or the same team winning the same award, it has been suggested that such be acceded to no more than once every four years which would be paid from the civic budget.
And 'hospitality' receptions – provided to host either local groups or to welcome guests to the borough, particularly international guests – would be similar.
The criteria points out that some local groups may request visits on an annual basis, but it is suggested that visits by local groups be acceded to no more than once every four years which would again be paid for by the civic budget.
All requests will be assessed by officers within the Lord Mayor's office who will then implement the decision in accordance with the new criteria.
Sign Up To Our Newsletter