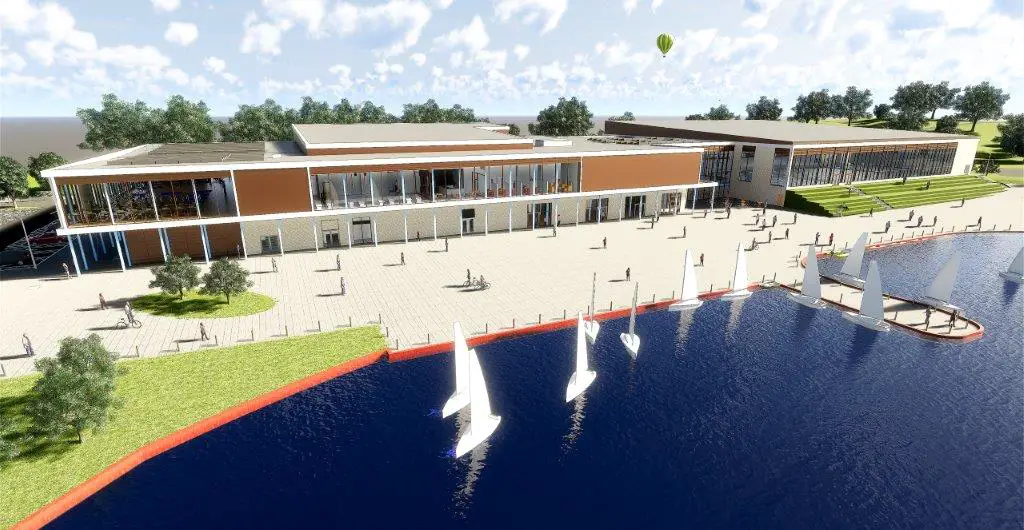 A new Craigavon leisure centre – being built at a cost in excess of £30 million – will create up to 500 new jobs.
And it will bring substantial economic benefits as it will contribute £6.5million to the Northern Ireland economy.
Armagh City, Banbridge and Craigavon Borough Council submitted a planning application for the leisure centre earlier this month, the biggest capital project council has ever undertaken.
Council has commissioned Farrans Construction through the Scape Major Works Framework to build the new leisure centre, which involves engaging with local businesses, sub-contractors and suppliers.
Read more: Final designs of new state-of-the-art leisure centre signed off
In December 2016, Farrans met with local companies in order to discuss the various opportunities associated with the project.
In excess of 200 people attended the event, which saw demolition experts, security firms, plumbers, electricians, catering equipment suppliers, plasterers, engineering maintenance firms, landscapers, subcontractors and suppliers attending.
It provided an excellent opportunity in understanding the local talent pool at an early stage and to consider the role of local employers of this project.

"Essentially there will be three areas of employment. Direct employment through the project itself. Indirect through the supply chain and also induced employment through those employed to provide goods and services to meet increased consumption demands," said Cllr Declan McAlinden, Chair of council's leisure services committee.
"Council anticipates that there will be approximately 280 direct construction jobs with a further 240 jobs via the supply chain and wider economy.
"Of the 280 figure, the assumption is that a substantial number will be created locally.
"It is also estimated that the construction related employment will create £6.5million of direct wages in the Northern Ireland Economy."
Council and Farrans say they are committed to engaging with the local community on a wider basis, given that significant social engagement has been planned for the project.
They will develop a comprehensive programme engaging with local schools, colleges, training providers, community groups and Jobcentre Plus to explore training, skills development and placement opportunities for locals.
Fundamentally, this will ensure that the local community is informed and involved throughout the construction process leaving a positive legacy in the area after the centre is finished.
Brigid McGuigan, Community Engagement Manager from Farrans, added: "The philosophy of our wider social value strategy is to collaborate with agencies so that the investment opportunity created by this project can be leveraged to the greatest extent, acting as a catalyst to provide a lasting legacy of equality, inclusion, sustainable employment and training, and strong neighbourhoods for the Armagh City, Banbridge and Craigavon Borough Council area, well after the facility is completed and in operation."
Sign Up To Our Newsletter